As we often say, DataKind's work is only possible thanks to the talented individuals that make up our community. This includes everyone from the data scientist in the Bay Area looking for ways to use her skills to give back, to the charity executive director in the UK looking for ways to serve more kids, to our Chapter Leaders in Bangalore organizing their first DataDive, to Miriam's dad in Chicago that can't get enough of our YouTube channel, all the way to our supportive funders and advisors.
At the pinnacle of our work, however, are our leaders on DataKind's Board of Directors. We are honored and thrilled to announce a brand new board, built from champions in the Data for Good movement: Mike Olson, Cloudera Co-Founder, Chairman of the Board, and Chief Strategy Officer, Mari Kuraishi, GlobalGiving's Co-Founder and President, and Jon Sotsky, Knight Foundation's Director of Strategy and Assessment.
These three leaders will work together to govern DataKind through its next phase of growth, which means bringing together thousands more talented individuals around the world to harness the power of data science in the service of humanity. While they are new to their roles on the board, they are hardly new to DataKind. Mari leads GlobalGiving, one of our current DataCorps partners, and Jon is from Knight Foundation, a longstanding supporter of DataKind. And, of course, Mike has been with DataKind on our Advisory Council since 2012, with Cloudera and Informatica recently coming on as joint funders of DataKind.
Learn more about Mike, Mari, and Jon and help us congratulate them on their new positions in the comments!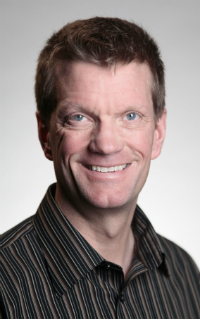 Mike Olson
Chief Strategy Officer, Co-founder and Chairman of the Board, Cloudera
Mike co-founded Cloudera in 2008 and served as its CEO until 2013 when he took on his current role of chief strategy officer (CSO.) As CSO, Mike is responsible for Cloudera's product strategy, open source leadership, engineering alignment and direct engagement with customers. Prior to Cloudera Mike was CEO of Sleepycat Software, makers of Berkeley DB, the open source embedded database engine. Mike spent two years at Oracle Corporation as vice president for Embedded Technologies after Oracle's acquisition of Sleepycat in 2006. Prior to joining Sleepycat, Mike held technical and business positions at database vendors Britton Lee, Illustra Information Technologies and Informix Software. Mike has a Bachelor's and a Master's Degree in Computer Science from the University of California, Berkeley.
What are you currently reading?
I am currently gang-reading Nicholas Nickleby (I am a huge Dickens fan and have read everything more than once), A History of the World in Twelve Maps (I am a map geek) and a backlog of longform Internet pieces on Instapaper.
Who is one fascinating person you follow on Twitter? 
I think @anildash is awesome on Twitter and underfollowed. He is smart, honest and prolific.
Fun fact: My college undergraduate career spans three decades (the 70s, the 80s and the 90s). I believe I am the most successful UC Berkeley alum in history to drop out of the University repeatedly. Lots of people dropped out and then made good; few dropped out as hard and as often as I without doing jail time.
Follow and read more: @mikeolson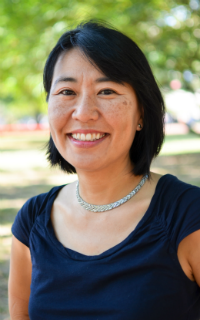 Mari Kuraishi
Co-Founder and President, GlobalGiving
Mari co-founded GlobalGiving with Dennis Whittle, and currently leads the organization. In 2011, Mari was named one of Foreign Policy's top 100 Global Thinkers for "crowdsourcing worldsaving." Before GlobalGiving, she worked at the World Bank where she managed and created some of the Bank's most innovative projects including the first ever Innovation and Development Marketplaces, and the first series of strategic forums with the World Bank's president and senior management. Mari also designed a range of investment projects in the Russia reform program, including a residential energy efficiency project, structural adjustment loans, and legal reform project. She currently serves as chair of the board of Guidestar US as well as of the Global Business School Network. She also serves on the board of Benevolent. In addition to her native Japanese, Mari also speaks Russian, Italian, and French. She has an undergraduate degree in history from Harvard University and did graduate work in Russian and Japanese history and politics at Harvard and Georgetown Universities. Mari also completed the Advanced Management Program at Harvard Business School.
Who is one fascinating person you follow on Twitter?
I think @caitlinmoran is great.
Fun Fact: I run GlobalGiving by day but am all Martha Stewart on nights and weekends.
Follow and read more: @mashenka, http://www.mashenkadc.blogspot.com/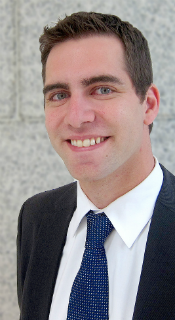 Jon Sotsky
Director/Strategy and Assessment, John S. and James L. Knight Foundation
Jon Sotsky joined Knight Foundation in 2010 and manages research and evaluation initiatives across the foundation's focus areas of civic innovation, journalism and media, and the arts. Previously, he worked as a consultant at Mission Measurement, a social sector strategy consulting firm, where he advised funders and nonprofits on programmatic strategy and impact measurement. Before that, he served as a financial management consultant in the media and communications practice at IBM, helping businesses strengthen their financial reporting processes. He graduated magna cum laude from Cornell University with a bachelor's in applied economics and management. He currently serves on the board of Media Impact Funders.
What are you currently reading?
I've been re-reading the anthology of Kurt Vonnegut who I admire for his ability to find humor in the absurd. It also provides so needed levity after a day of reading research papers and evaluation reports.
Fun Fact: My wife and I launched a painting and wine business in Miami last year called Bottle & Bottega which hosts interactive painting events and private parties. At our events, an artist guides people step-by-step as they paint their very own canvas, all while mingling with friends, family and/or coworkers. It's a fun, social way of unlocking people's creativity, especially people like myself working in world of data by day.
Follow and read more: @jonsotsky, http://www.knightfoundation.org/staff/jonathan-sotsky/
We are thrilled to benefit from the experience of these three visionary leaders as we work to scale our programs and community and bring together even more social change organizations with data science experts to tackle the world's toughest challenges.