Data Science offers transformative new tools and approaches for the social impact sector to tackle the most pressing issues in their communities. At DataKind, we are continually pushing forward new approaches to these issues with landscape analyses offering new solutions to old problems.

Climate change is an existential threat to our planet, and addressing it requires innovative solutions that are not only effective but also socially equitable. Inclusive climate finance (ICF) is a new approach to generating insights, identifying new opportunities, and, ultimately, combating climate change via financial solutions. DataKind's new paper, Inclusive Climate Finance: Embracing Data Science for a Sustainable Future, digs into ICF at the intersection of climate finance and financial inclusion, identifying data gaps and offering data-driven solutions to tackle climate change.


Innovating for Inclusion: Advancing US Community Development Financial Institutions (CDFIs) with Data Science

This landscape reviews the history and role of CDFIs in financial inclusion, key challenges the industry faces, stakeholders that work in this space, and data science opportunities to leverage. This review finds three core issues affecting the ability of CDFIs to grow as businesses and as agents of financial inclusion: (1) their target markets constrain them, (2) their resource-intensive approach and small size compared to traditional institutions reduces the capacity for scaling, and (3) they lack competitive use of technology and data to aid in business operations and performance measurement.
Data Science for Water Justice: Climate Change and Drought in the Colorado River Basin

Climate change threatens the hydrological cycle the world over, increasing the likelihood of extreme events and dramatically altered ecosystems. The impacts of these events are most felt by those least able to adapt or move away from them. DataKind's paper uses a global framework to identify key data science engagement points, and illustrates these points in the case of the Colorado River Basin (CRB), a social-ecological system that provides a case study emblematic of many climate change accelerated water justice challenges.
Energy Equity: US Opportunities for Data Science, Machine Learning, and AI Policy Impact

Energy Equity includes a variety of dimensions including reducing energy insecurity in low-income households as well as improving the delivery of benefits to (and participation in policymaking of) disadvantaged communities. 


Globally, energy access is driven by infrastructure, or lack thereof, but in the US, energy equity issues in the are driven by household income, with few options for most households to use less expensive and more sustainable energy sources. On average, households in the lowest quintile income bracket spend nearly a third of their income on energy (including gasoline). In comparison, the top quintile of households spends less than 5% of their income on energy. This landscape analysis, Energy Equity, digs into equity issues in US energy access, with options for data science to improve research provide better data to regulators.


AI Solutions for Global Economic Empowerment: Identification & Scoping for US Challenges

Economic empowerment is the goal of improving quality of life through increasing access to economic opportunities, while providing the resources necessary to take advantage of those opportunities. Artificial Intelligence (AI) can provide new opportunities for data driven decision making, and a framework for solutions that support mobility from poverty to stability.


AI Solutions for Global Economic Empowerment focuses on how the social impact sector can build data maturity, and use these tools to improve their communities' quality of life through increasing access to economic opportunities. AI can provide new options for data driven decision making, and a framework for solutions that support economic mobility.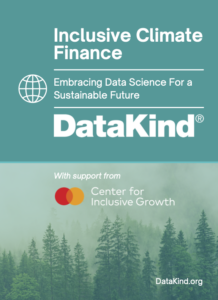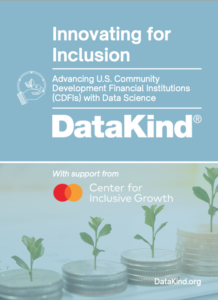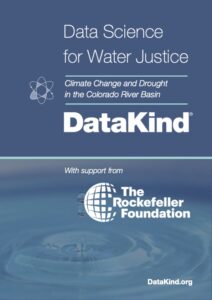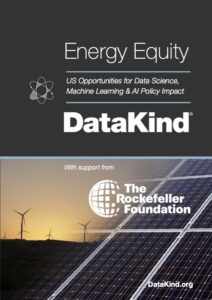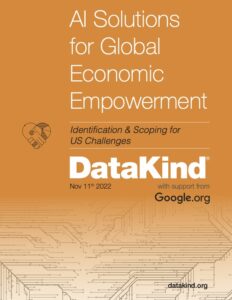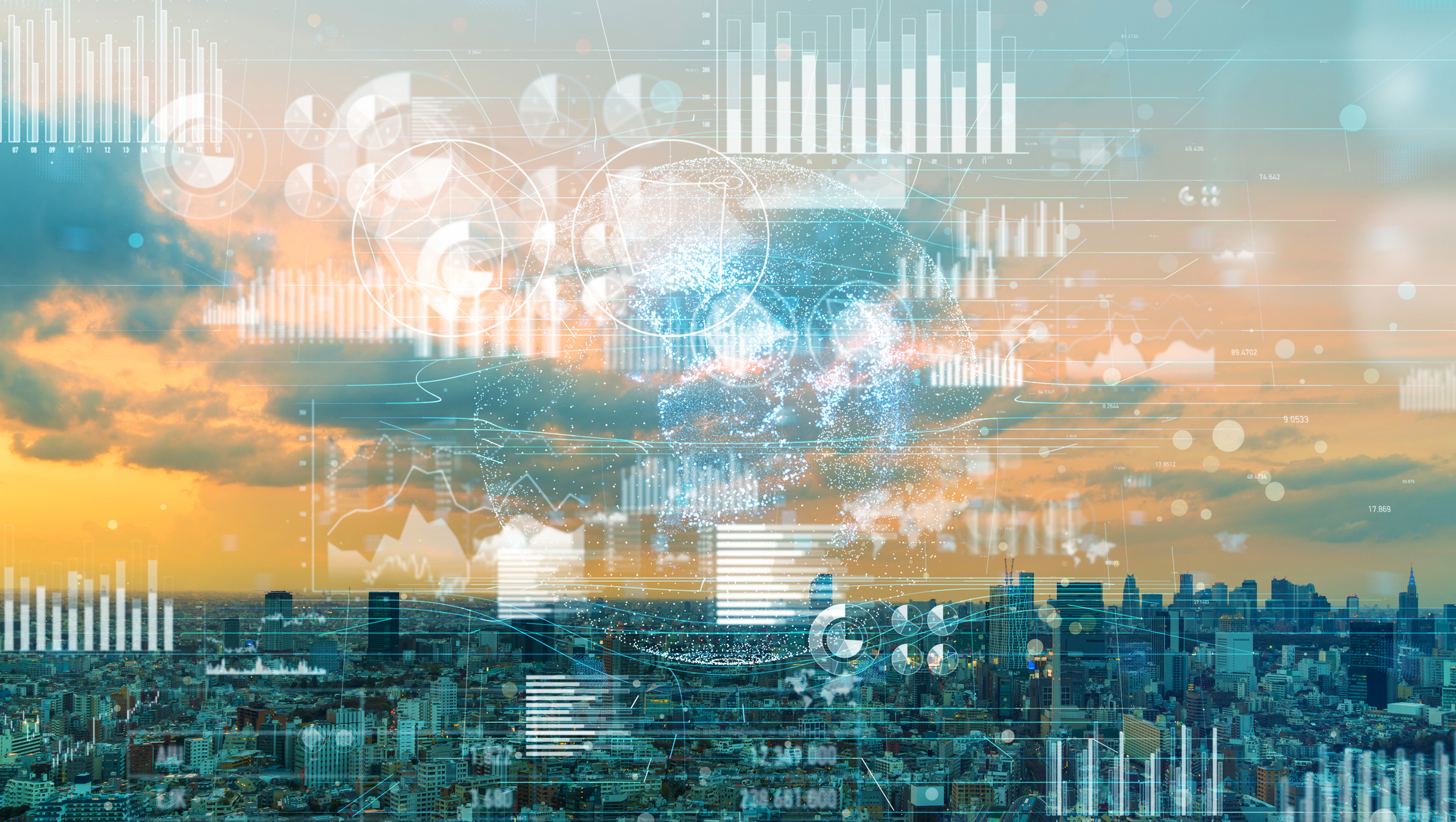 In September, DataKind held a three-day virtual DataDive® event in partnership with the International Monetary Fund (IMF). Hundreds of volunteer data scientists dug into data …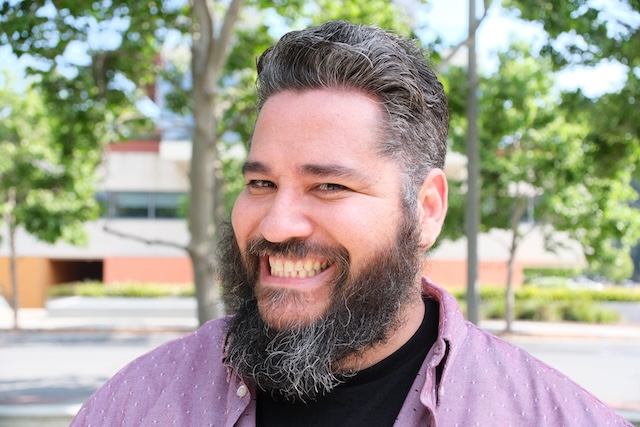 We're thrilled to introduce you to one of the newest members of our team. Shout out to Chris Chenet as one of DataKind's Product Owners! …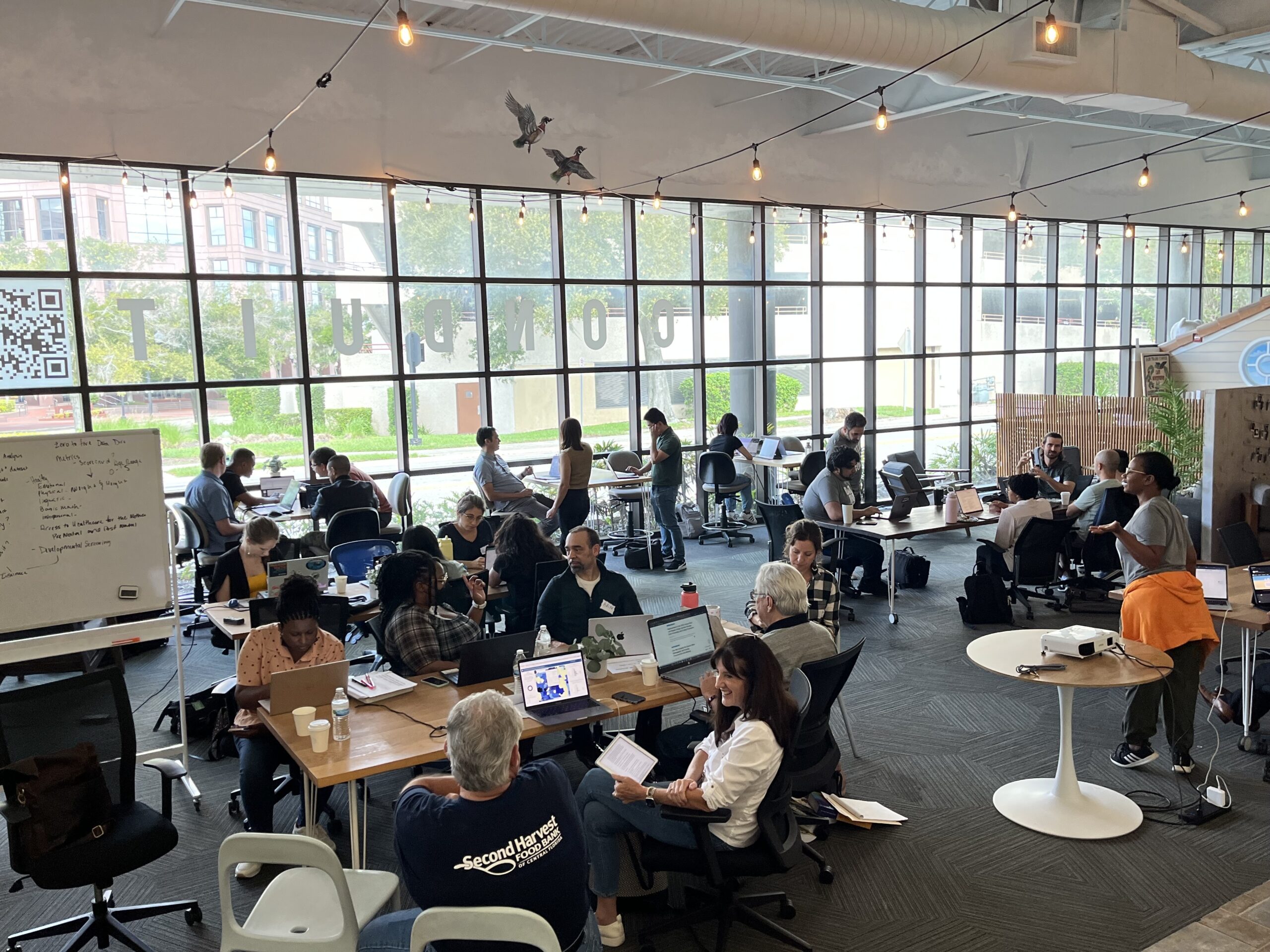 Aligning the region's fragmented social sector ecosystem around data by "breaking down silos" and "connecting the final dots". On a recent Friday evening, Mark Brewer and …