At DataKind, we leverage data science and AI to address some of humanity's most pressing challenges. As part of our team, you'll get to collaborate with staff and volunteers from around the world, bringing diverse skills and perspectives to support our shared values and advance our mission. We'll continue our work until accessible and ethical data science is a first option for social impact organizations, in collaboration with those who have historically been excluded from the technology sector or will be impacted by our work.
Why Work with DataKind?
At DataKind, we believe that people are the most important asset to delivering on our mission. Working with us means that you will have:
Flexibility in your working schedule. More than just adjustable hours, we include shared time off and bi-weekly meeting-free days.
Generous leave policies: Paid parental leave, 14 paid holidays annually and unlimited PTO. At DataKind, we encourage everyone to take a minimum of 20 vacation days a year.

Access to an outstanding health plan. We pay 100% of medical, vision, and dental benefits for employees and 70% for spouse and dependent coverage.

Support to plan for your future. We offer a 401(k) plan and match employee contributions up to 5% of the annual salary.

Opportunities to learn and grow. Each year, we budget funds for each staff person to access ongoing professional development support.

Wellness Reimbursement Program. Employees can be reimbursed for wellness and lifestyle purchases that are meaningful to them.

DEI commitment. DataKind is committed to a diverse, equitable and inclusive work environment in our day-to-day work and via special initiatives driven by our DEI Steering Committee.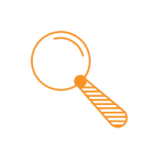 No current career postings. Follow and subscribe to DataKind to hear about new opportunities.