Data can be immensely powerful in understanding and addressing complex social issues, but only when you have the right people at the table working together to use it. Applying data science for good requires not only bringing together relevant data sets, but also relevant decision makers, technical and issue area experts, funders and advocates that can inform and help co-design solutions that will have an impact.
After three years of running solely volunteer efforts, we realized that there was huge potential to make social impact if we devoted ourselves full time to building these collectives of decision makers. That's why we are thrilled to announce the launch of our newest initiative, DataKind Labs, which was designed to convene stakeholders across sectors to determine how data science might be applied to address social issues at a macro level and then work together on long-term projects to make it happen.
Our lead DataKind Labs data scientist, Erin Akred, has been busy scoping and defining our first project in partnership with Microsoft and its Tech & Civic Engagement Group to support the Vision Zero movement in the U.S., reducing traffic-related deaths and severe injuries to zero in Vision Zero Cities nationwide. 
We're hiring a data science fellow to help fuel the work ahead - read on to learn more!
 
The Journey Begins
"Each year, more than 30,000 people — the population of a small city — are needlessly killed on American streets and thousands more are injured. We call this suffering traffic 'accidents' — but, in reality, we have the power to prevent traffic collisions."~Vision Zero Network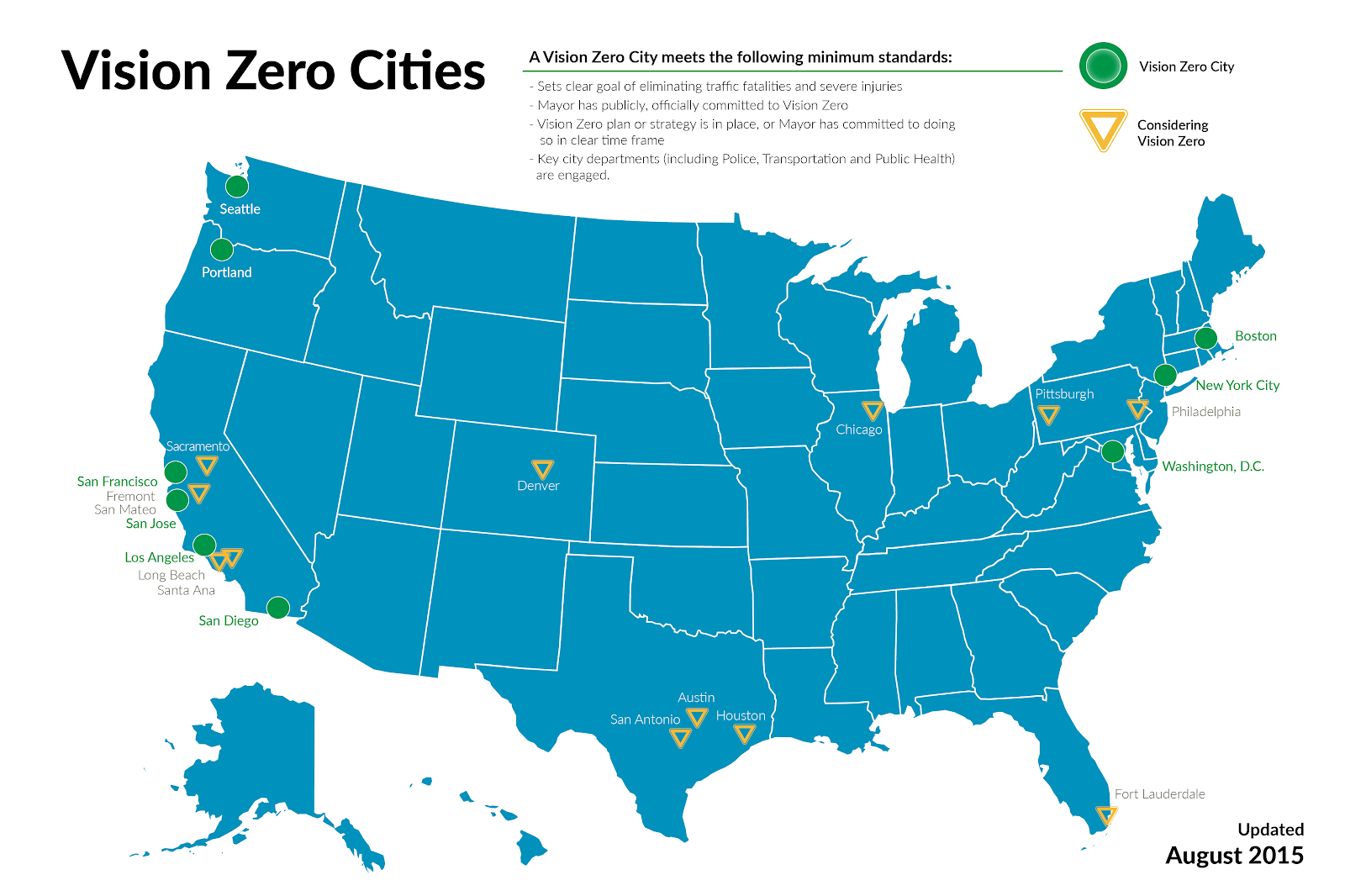 Image courtesy of Vision Zero Network
Vision Zero is an initiative born in Sweden in the 1990's that aims to reduce traffic-related deaths and serious injuries to zero. Vision Zero believes that crashes are predictable and preventable, which means there is great potential for data and technology to help uncover patterns of incidents so governments can take action to prevent fatalities before they occur.
While it is known that children, senior citizens and people of lower socioeconomic status are disproportionately affected by traffic incidents, it's unclear what interventions and policy changes are most effective to protect these vulnerable groups and others from traffic-related fatalities.
A team of data scientists led by our own Erin Akred will be working to help answer this question, leveraging newly-available datasets including open city data, citizen crowd-sourced data as well as data from private companies to identify patterns and predict where traffic and pedestrian fatalities are likely to occur. This will help inform cities' efforts so they can best allocate their resources – including improvements to infrastructure, enforcement, education efforts and policy changes – to prevent severe traffic collisions and keep all road users safe.
Forging the Road Ahead Together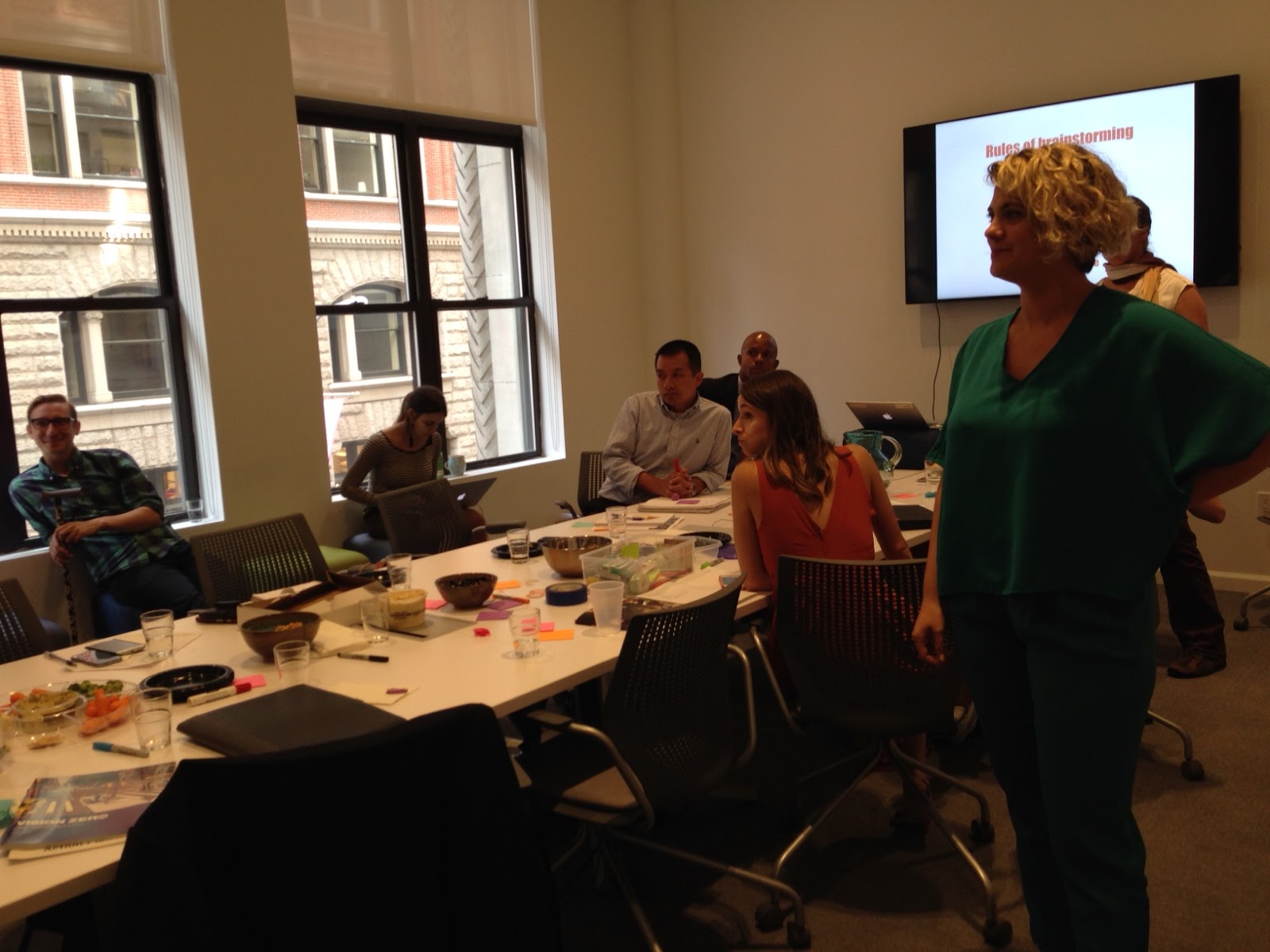 Over the next few months, we'll be working with local governments and advocates in Vision Zero Cities to understand the intricacies of the challenge and co-design solutions. In fact, yesterday we kicked off our work in New York City with a brainstorming roundtable including Civic Tech experts from Microsoft, Transportation Alternatives, and local government officials from the Mayor's Office, Police Department, Transportation Department and Health Department. In this interactive session, we each shared perspectives and began exploring possible approaches and best practices for leveraging data science in the fast-growing Vision Zero movement.
Up next, we'll be hosting a DataDive near LA, one of the newest Vision Zero Cities. Held in conjunction with the Teradata PARTNERS conference in Anaheim, Erin will lead a team of volunteers on a marathon of initial data analysis, exploration and more. We'll also continue to work closely with New York City government officials in addition to building partnerships with new cities nationwide. No matter what city we work with, we will use this same collaborative approach - convening stakeholders to ensure we are being sensitive to the relevant political, ethical and technological contexts that shape how we work to meet the Vision Zero goals locally and nationally. Together, we will forge a new path in discovering what datasets can help multiple stakeholders and what data-driven solutions will be most powerful in making our streets safe for everyone.
Join us
Speaking of collaboration, you too are invited to join us on this journey! Join our team, volunteer your skills, or join the conversation and help us spread the word.
Interested in dedicating your data science skills full-time?  
We're hiring our first Microsoft Fellow at DataKind Labs to join Erin and fuel these efforts even further. Apply >
Interested in volunteering your data skills?
Stay tuned for many events and online opportunities throughout the year. If you're near LA,  join us for our upcoming October DataDive to be held at the Teradata PARTNERS conference in Anaheim.  Register >
Learn more and spread the word!
For more on this initiative, check out this blog by Microsoft's Elizabeth Grossman and read up on the Vision Zero Network. Join the conversation at #VisionZeroData to tell us what inspires you most about Vision Zero, ideas of interesting datasets we should check out or just to stay up to date on the latest. Chime in >
It will take all of us to make Vision Zero a reality and we are humbled by the amazing partners we've worked with so far. Stay tuned for many more updates as our journey together continues!