Phew!  We have been on the GO these past few weeks, dusting up a trail of great conferences from coast to coast, soaking in the latest in data science and nonprofit geekery alike. From KDD in NYC, NTEN LCS in SF, EoD at Stanford to CGI in NYC and SEEP in DC - we're not sure how many more bags of swag or acronyms we can handle!
JK-WLS&A!
(Just kidding - we love swag and acronyms!)
And postcards!  Or better yet - a blog post of pretend postcards.
In all seriousness though, we keep a busy conference schedule not only to keep our finger on the pulse but to contribute to that ever growing conversation happening at our favorite intersection of all - data and social good.  
Check out our postcards below for the latest from the front lines, those beautiful lines connecting us all in data-for-good.
 
KDD 2014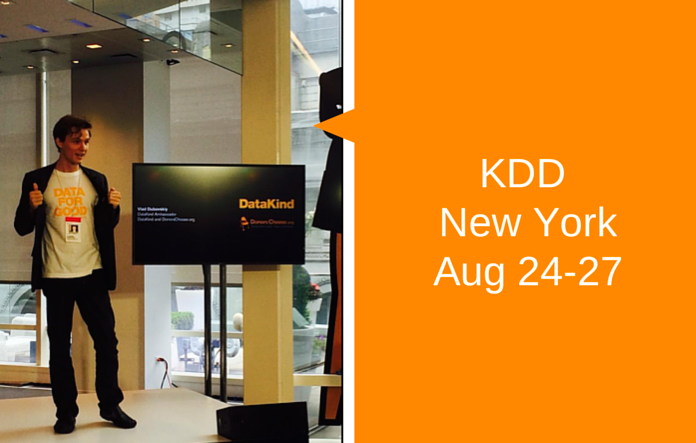 Photo via Nathaniel Poor
August 25, 2014
Dear Friend,
We're having a blast at KDD!  The weather here is great. This is the premier interdisciplinary conference that brings together researchers and practitioners from data science, data mining, knowledge discovery, large-scale data analytics, and big data. Guess what this year's theme is? Data Science for Social Good.  
You can imagine then how many DataKind friends and family are here. Vlad Dubovskiy, DataKind volunteer and DonorsChoose.org data scientist, threw down a Flash Talk at Bloomberg KDD Day while Drew Conway, DataKind co-founder, gave an illuminating yet hilarious talk on Data Science Through the Lens of Social Science.
But here's the best part: KDD honored two of our volunteers, Kush Varshney and Brian Abelson, for their paper, Targeting Direct Cash Transfers to the Extremely Poor, which was based on their DataCorps project with GiveDirectly. Rayid Ghani, Director of Data Science for Social Good and previous Chief Data Scientist for Obama's presidential campaign, presented the award to them for KDD 2014's "Best Social Good Paper." They also got to present it to a packed room of nearly 300 people! We could not be more proud.
In the meantime, we've been meeting so many great people at our booth (big thanks to Microsoft for giving us space!). We're thinking the only way to end such a great conference is with Jake Porway and Brian d'Alessandro leading a series of Ignite Talks featuring data-for-good leaders.
I know - this postcard is getting long. I think it just speaks to the depth and richness of the conversations going on at KDD in general. In fact, this visual of KDD conversation is truly worth a thousand words!  
~DK
 
NTEN Leadership Change Summit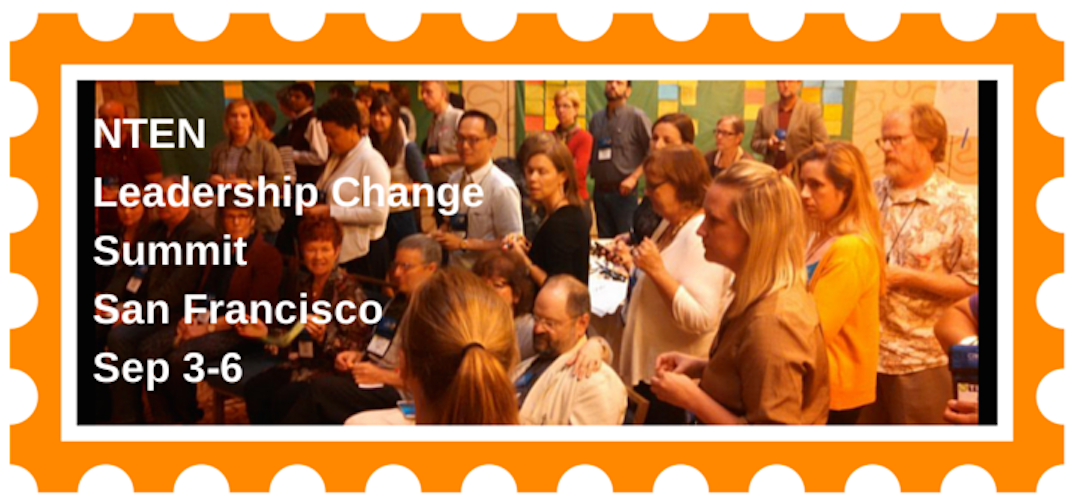 September 3, 2014
Dear Friend,
We feel right at home with the nonprofit crowd here at NTEN's inaugural Leadership Change Summit in San Francisco. The weather here, all micro-climates included, is lovely. We still can't believe that we won tickets to this summit from Beth Kanter's blog! (Thanks, Beth!) This ended up being a perfect opportunity for Aman Ahuja, one of our Chapter Leaders from DataKind San Francisco, to learn about the current challenges and strategic questions nonprofits are facing related to data and technology. He's following the Impact Leadership track and is meeting fellow nonprofit leaders from great organizations like Taproot Foundation, TechSoup and, of course, NTEN.
Can't wait for NTC 2015 - Austin here we come!
~DK


Ethics of Data in Civil Society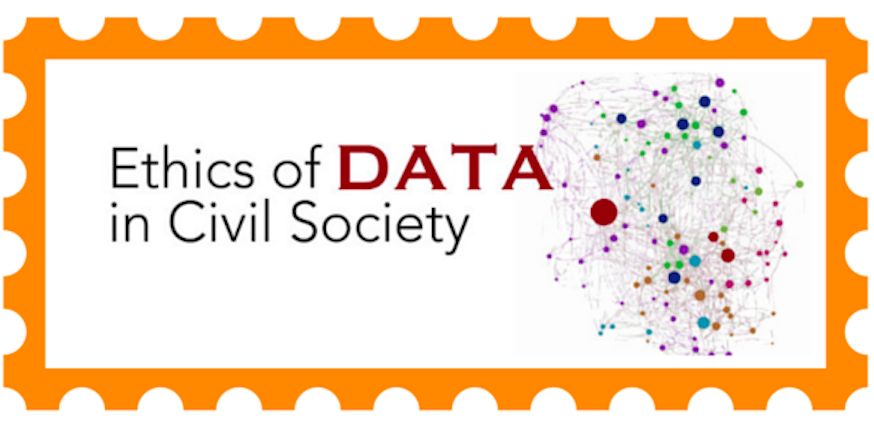 September 15, 2014
Dear Friend,
We've arrived at Stanford for the Ethics of Data in Civil Society conference - something we helped co-create! Here we're joined by scholars, activists, policy makers and funders to collectively address shared questions on data ethics that, until now, have been faced and dealt with in the silos of specific work such as journalism, crisis response, civic technology, health care, criminal justice and other spheres with vibrant civil society participants.
This conference came about out of a conversation we had with DataKind advisor, Lucy Bernholz, about how everyone in our world was talking about the ethics of data but were only rehashing the privacy debate (who owns it? who can use it? etc.) and they weren't talking to each other.  We set out to change that.
For this conference, we brought together 100 invitation-only lawyers, ethicists, academics, data scientists, humanitarians, funders, and government officials with the goal to create something - a code of ethics, a definition of "data," or an oversight committee for algorithms.
Allen Gunn is serving as facilitator extraordinaire to guide us through sessions that have a very "unconference" feel to them. People are taking the lead on working sessions on various topics, with Jake leading "ethics of algorithms" and our San Francisco Chapter Leader, Aman Ahuja, leading "guidelines for the data practioner."  It looks like the whole event will culminate in a "science fair" where each working group will show off what they came up with! 
In general, the main themes we're hearing are the need for a code of ethics for people doing data work, some kind of IRB or oversight for data-driven work and the fact that the civil sector needs serious allies in understanding data, including its uses and its harms.
We look forward to seeing the something this group is going to come up with - many more updates to come! 
~DK
Clinton Global Initiative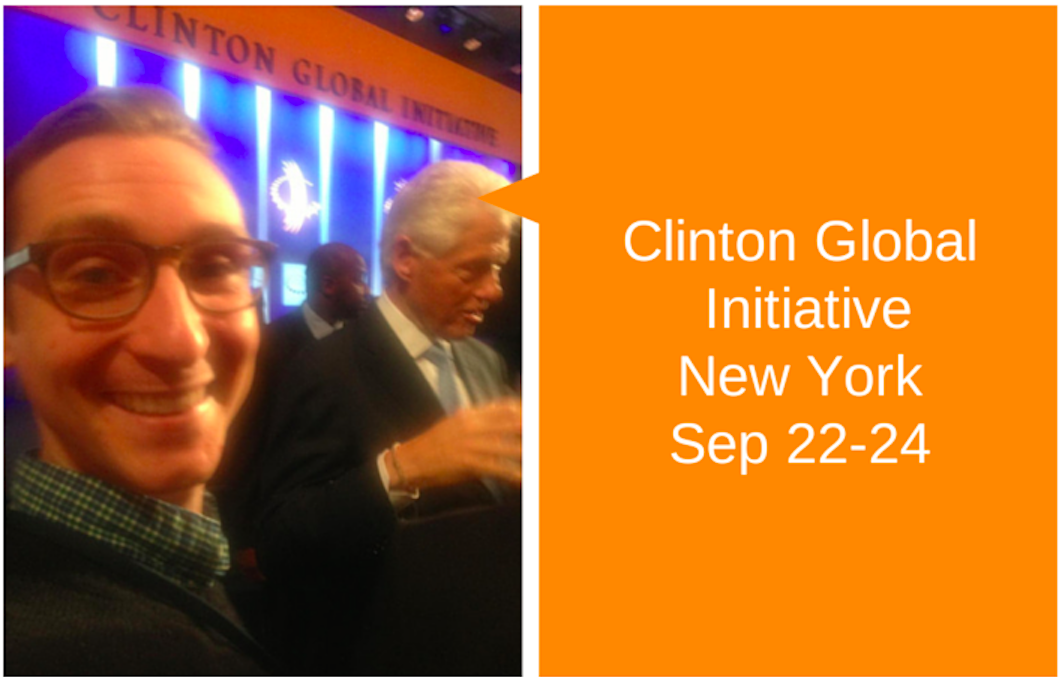 September 23, 2014
Dear Friend,
We're still pinching ourselves and can't believe we're here at Clinton Global Initiative! This is where global leaders come together to create and implement innovative solutions to the world's most pressing challenges.  
The theme this year is "Reimagining Impact" and we have BIG news to share!  We have announced our commitment to build an in-house, six-person team of expert data scientists to tackle high-impact problems in the social sector. What better place for the Data-for-Good movement to take a giant leap forward?  
The weather here is beautiful.
~DK
P.S. Bill Clinton photo-bombed Jake's selfie! Can you believe it?
 
2014 SEEP Annual Conference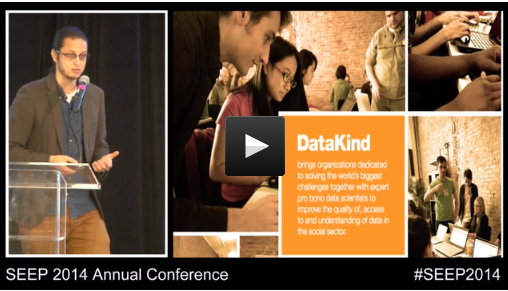 September 24, 2014
Dear Friend,
Bill Clinton inspired us - here we are in Washington DC at the SEEP annual conference! Each year, SEEP brings together its global network of international practitioner organizations dedicated to combating poverty through promoting inclusive markets and financial systems. 
Check out this special "video postcard" to hear DataKind DC Chapter Leader Max Richman's talk on "The Big Data Revolution" and how nonprofits can leverage data science to advance their work.
We're here to make new connections amongst this amazing network of nonprofits, but it's also been nice to reconnect with old friends of DataKind like Grameen Foundation and MIX Market. We're hoping to meet potential future DataCorps partner organizations so off to more mixing and mingling!
Wish you were here!
~DK
Wait, Wish You Were Here?
You've been here all along! You don't need conference tickets or swag to be part of the Data-for-Good movement where data scientists can apply their skills to the greater good - you are what keeps it moving! Thank you for being part of this journey and look out for more postcards to come from the Teradata PARTNERS DataDive, IBM INSIGHT and beyond!