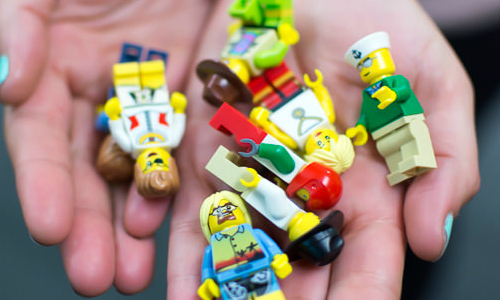 A plaid shirt that posts on Instagram? An elevator that makes donations? A fork that maps communities? A raclette machine that melts...hearts?
Is this the Internet of Things at play? Characters in the next Pixar movie?
No, even better - it's our list of "favorite things" from 2015!
Through a highly scientific process involving TensorFlow and elaborate sorting in Excel, we have diligently classified and prioritized all the things from 2015. All of them.
It has been a year full of trampolines and tarsiers, panels and un-panels...and one spectacular lunar eclipse. To us, this seemingly random collection is in fact interconnected and significant. These are the noble building blocks of our much grander work together - a global movement of people committed to using data science in service to humanity.
Whether you volunteered your skills, used data to advance your organization's mission or supported efforts through donations or word of mouth, we thank you for a 2015 full of momentum and growth.
Now, let's look back at all the little things that helped make us great. Share yours in the comments!


THIS handful of legos.

Lego figures are a classic DataKind gift for volunteers that have completed projects
Why is this a thing?
Precisely 5225 of you joined our community this year and earned precisely 100% of our gratitude and admiration. We would send each of you a lego figure as a thank you for your contributions if we had the budget. Until that Lego sponsorship comes in though, please accept this photographic offering honoring your commitment to unleashing the power of data for good. We're so glad to have you with us.
THIS trampoline.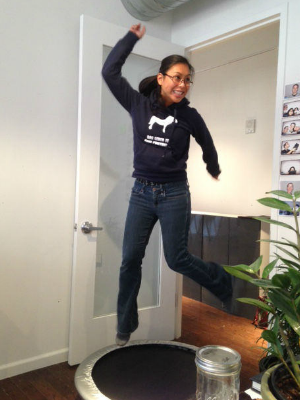 Data Ambassador Noelle Sio Saldana leaps gracefully as a unicorn after setting up our in-office trampoline 
Why is this a thing?
Speaking of people we're grateful for, Noelle Sio Saldana from Pivotal completed her solo DataCorps project with flying colors, building a predictive model to help Crisis Text Line serve 25,000 more people this year. She then wrote fascinating blogs on her work, presented at Strata San Jose, rocked a Data Skeptic podcast and somehow found the time to set up our in-office trampoline. If you ever wondered whether data science "unicorns" truly exist, here's photographic proof.
THIS triangle.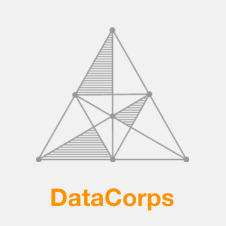 The icon of our signature program - DataCorps
Why is this a thing?
Speaking of DataCorps projects, volunteers completed five others this year, delivering roughly half a million dollars in data science consulting to worthy organizations. From helping GlobalGiving optimize their crowdfunding campaigns, to helping Tulalens provide low-income women better access to information about health care facilities, to helping Arnold Foundation better understand the factors that lead to recidivism, DataCorps volunteers applied data science to wide-ranging issues this year. New projects just launched in New York and Bangalore, so more results to come in 2016! 
THIS elevator.
 MasterCard's Priceless Pitch Elevator at Mashable's Social Good Summit
Why is this a thing?
Speaking of tackling wide-ranging issues, we were delighted by the MasterCard Priceless Pitch Elevator at Mashable's Social Good Summit this year that enabled changemakers to pitch their big idea about ending poverty and connect with like-minded individuals to make it happen. MasterCard then pledged to donate $500 to DataKind for each pitch until we hit $50,000! We were humbled not only by the generous donation, but by the ideas of these incredible do-gooders working to change the world.
THIS photo.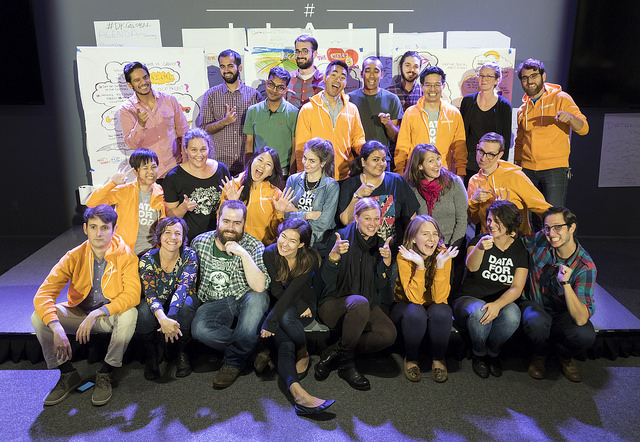 Saying "cheese" at the second annual DataKind Global Chapter Summit
Why is this a thing?
Speaking of do-gooders changing the world, we were thrilled to reconnect with our beloved Chapter Leaders at our second annual Global Chapter Summit. Now, if DataCorps volunteers are the mighty Triceratops of data do-gooders that donate about five hours a week, then Chapter Leaders are the T-Rex of data do-gooders, donating 10+ hours a week! They are the incredible volunteers that make it possible for hundreds of other volunteers to get connected to meaningful projects and for local social change organizations to access top data science talent.
Well, there are some new T-Rexes in town - Core Volunteers! Across our Chapters, a new cohort of volunteer leaders have stepped up to help scale local efforts. Thanks to support from Bloomberg, we were able to bring most of these T-Rexes together under one roof at Civic Hall and even got to welcome some key supporters like Mitul Desai of MasterCard's Center for Inclusive Growth and Alyssa Black of Omidyar Network as well. Check out our executive summary for highlights of the discussion.
(And the Brontosaurus of data do-gooders, you ask? That would be Data Ambassador Burton DeWilde, aka the Burtonsaurus, who snapped this amazing shot capturing us DataKinders in all our cheezy glory.)
THIS screenshot.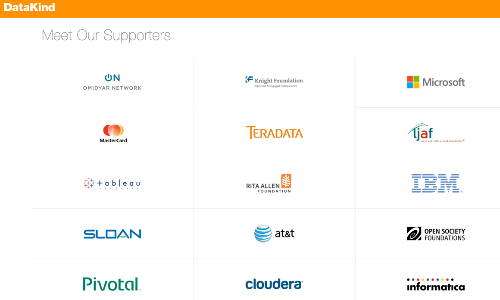 Screenshot of our new website showing the supporters that fuel our work
Why is this a thing?
Speaking of key supporters, this seemingly straightforward screenshot of logos actually represents a tremendous network that fuels everything we do. From new supporters like AT&T and Rockefeller Foundation to long-term friends like Teradata, IBM and Knight Foundation, the investment these organizations made in DataKind and the broader Data for Good movement this year has been much more than financial. These are our thought partners - experts in the field that keep our finger on the pulse of the latest data science and social impact trends.
(Note - this screenshot is also a thing because it shows off our new website design! Feast your eyes on this.)
THIS tarsier.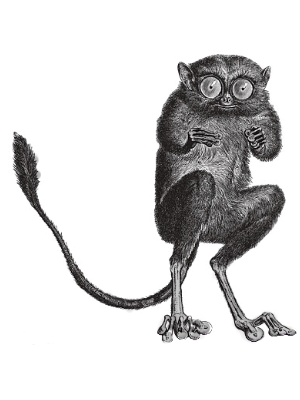 O'Reilly Media's iconic tarsier, looking bright-eyed and bushy-tailed as ever
Why is this a thing?
Speaking of eyes, is there a more famous tarsier than O'Reilly's? Well, it's time to get that little guy a DataKind hoodie since we recently announced our new partnership together. Listen to our founder and executive director Jake Porway's keynote at Strata + Hadoop World New York describing how we'll be working together to share learnings on what it takes to apply data science for social good. Then, get ready for more data for good programming at a Strata near you - Chapter Leader Oliver Chen recently presented at Strata Singapore on DataKind Singapore's work with Earth Hour and we'll be hosting two more sessions at Strata San Jose in March.
THIS surprise.

DJ Patil, U.S. Chief Data Scientist and DataKind advisor, speaks at DataKind DC's DataDive
Why is this a thing?
Speaking of big announcements, DJ Patil became the first EVER U.S. Chief Data Scientist this year. During the surprise announcement at Strata + Hadoop World San Jose, DJ left the audience with a clear call to action - the U.S. wants YOU to help transform how the federal government works for the American people. We were glad to see the creation of this historic new position, delighted to have our friend and advisor take it on and thrilled to welcome him as a - you guessed it - surprise speaker at DataKind DC's first DataDive.  
THIS yellow sticker.

DataKind data scientist Erin Akred and robot friend celebrate launch of our first Labs project
Why is this a thing?
Speaking of governments embracing the power of data science, Erin Akred joined our team earlier this year to launch our newest program, DataKind Labs, and our first project to support the Vision Zero movement in cities nationwide. Labs projects are special because they are led by full-time data scientists like Erin and designed to convene diverse stakeholders to tackle sector-wide issues. A big moment for us this year was launching our first Labs project in partnership with Microsoft and several Vision Zero City governments to reduce traffic-related deaths and severe injuries to zero.
THIS solar panel.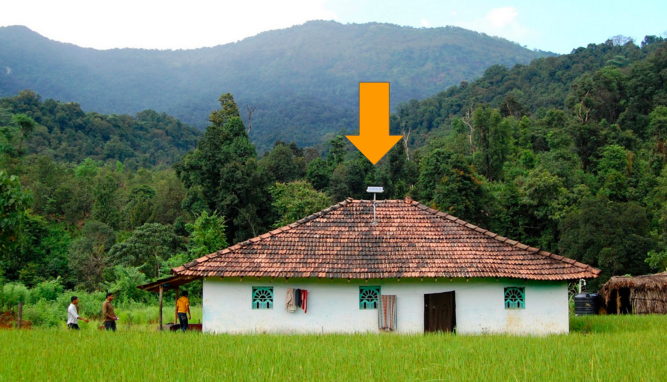 Photo courtesy of Simpa Networks, which provides "pay as you go" solar power in India
Why is this a thing?
Speaking of using data science to strengthen communities, Simpa Networks provides affordable access to energy in rural India through a unique "pay as you go" solar power program. Their challenge? Finding households in need that are a good fit for their model. In a DataCorps project financially underwritten by MasterCard, a team of DataKind volunteers led by Data Ambassador Kush Varshney built a predictive model to help them do just this. The team got to share their work at Bloomberg's Data for Good Exchange - read their full paper to learn about their work.
THIS un-panel.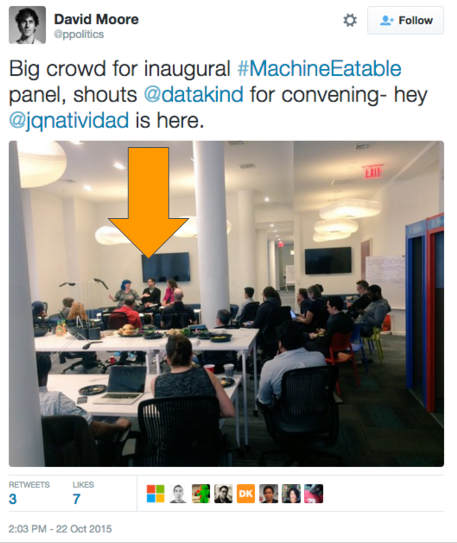 The inaugural Machine Eatable at Civic Hall, a series created by DataKind's Jeanne Brooks and Microsoft's Matt Stempeck
Why is this a thing?
Speaking of sharing work, we kicked off a new lunchtime series aptly named Machine Eatable with our friends at Microsoft Technology & Civic Engagement. The inaugural event's "un-panel" - Cathy O'Neil, Meredith Broussard and Solon Barocas - discussed interrogating algorithms, and we recorded the conversation to produce our first podcast. Based on the full house and full discussion we've seen so far, watch for #MachineEatable to be trending in 2016.
THIS shirt.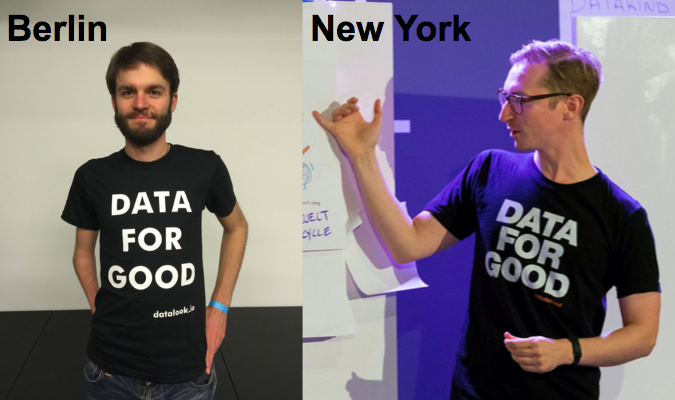 Fashion icons, Tobias Pfaff of DataLook and our own Jake Porway, rock the latest looks
Why is this a thing?
Speaking of trends, from the runways of New York to Berlin, it's clear "Data for Good" is the new black this season. Now, we were excited when our friends at DataLook launched their #OpenImpact Marathon this summer rallying volunteers to repurpose data solutions for good. But we were down right honored when they replicated our black Data for Good shirt for - wait for it - Data Science for Social Good Berlin's first ever DataDive!
As we wrote in a piece with our friends at Tableau Foundation, we have to break down barriers to expand data for social good. What better symbol and proof that the Data for Good movement knows no organizational bounds or country borders? May we see many more design iterations for both data for good t-shirts and projects in the new year.
and…THIS shirt.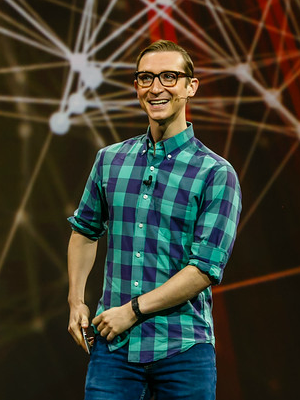 DataKind founder and executive director Jake Porway hosts IBM Insight in his classic plaid
Why is this a thing?
Speaking of iconic shirts, ever notice how Jake always wears this plaid one when he's on stage? Unless of course he's wearing his other favorite shirt - the black Data for Good tee. So what's a well-worn button-down to do during its day off? Travel the world of course. For Jake's birthday, we discovered his classic plaid was on a global tour of our Chapters, developing a pretty solid social media presence in the process. Meet TheRealPorwayPlaid. You're welcome.
THIS blog post.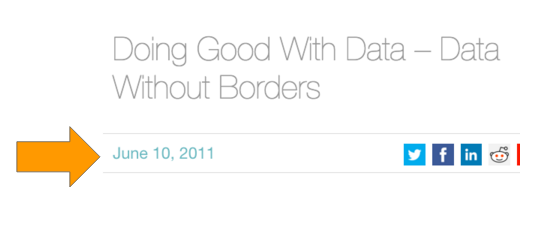 Where it all began - the legendary blog that launched a thousand data do-gooders
Why is this a thing?
Speaking of birthdays, we officially figured out our own! Let June 10, 2011 go down in history as the day DataKind began, even if it was just a twinkle in Jake Porway's eye as he posted a fateful blog that would set some major wheels in motion. Consider it one small step for data, one giant step for DataKind. Ok, except we were technically launched as Data Without Borders (at Strata New York!), but you get the picture. Basically, we just want you to know when to post on our Facebook wall next year.
THIS super blood moon total eclipse of the heart.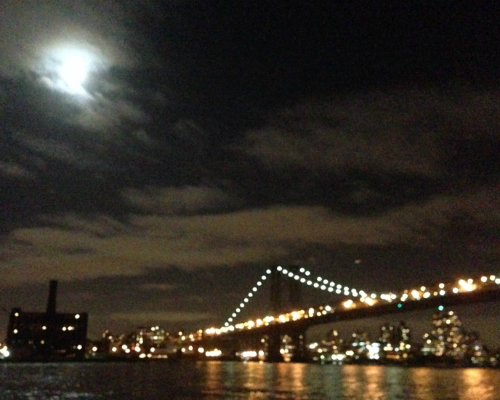 A DataKinder's photo of the 2015 super moon over New York's East River
Why is this a thing?
Speaking of significant dates on calendars, we dubbed the week of September 27 2015 as our "Best Week Ever" because of the alignment of such big events like Strata + Hadoop World New York, Clinton Global Initiative and, of course, our own Global Chapter Summit. This year, we also got to attend the Social Good Summit and speak at Bloomberg's Data for Good Exchange and the UN Global Partnership on Sustainable Development Data Launch Party. As if having all these data science and social good orbits intersect wasn't epic enough, other celestial wonders aligned that week, leading to a super moon eclipse so beautiful, even the most frazzled of New York networkers paused for a moment to look up.
THIS intercontinental handwave.
People around the world…#DataDive! DataKind UK volunteers greet DataKind Bangalore volunteers during live check in
Why is this a thing?
Speaking of stars aligning, it just so happened DataKind UK and DataKind Bangalore scheduled DataDives the weekend of December 5th. And then they had a wonderful idea - coordinate the first ever intercontinental DataDive check in! To us, it was a touching visual of how integrated our Chapters have become. They kicked off 2015 with a global marathon of 6 DataDives in 6 months, consulted with organizations at Project Accelerators in San Francisco, Bangalore and Singapore, prepped data at DataJams in DC and Dublin, and finished strong with even more DataDives in San Francisco, Bangalore and the UK. While the level of individual Chapter activity is astounding, the real power of the network comes from the cross-pollination of ideas and learnings as their efforts become integrated. This intercontinental handwave says it all.
THIS fork.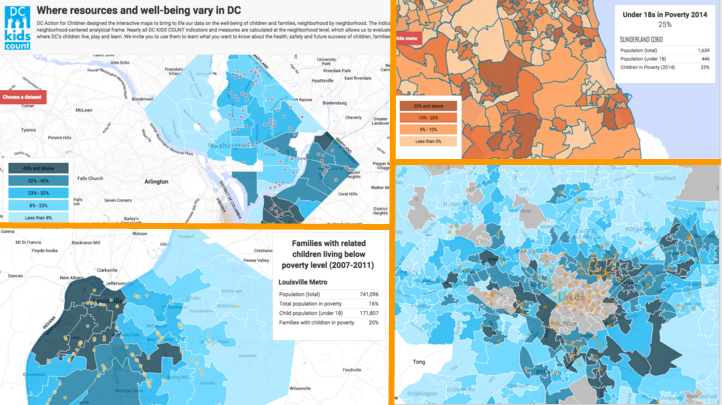 A visualization "goes viral," mapping youth well-being in cities worldwide
Why is this a thing?
Speaking of integrated intercontinental efforts, one of our favorite stories this year came from a data solution produced in DC that spread globally thanks to our Chapter Network. The first thing you need to know though is a "fork" in this case is a technical term that refers to a copy of a code repository. "Forking" is taking the source code from an open source software program and developing an entirely new program, repurposing and building off others' work. Let's just say the Github page housing the code for DC Action for Children's Data Tools 2.0 has been busy.
Initially, multiple teams of DataKind DC volunteers built a visualization to help DC Action for Children map open data related to child well-being in DC. Then, during a DataKind UK DataDive, a volunteer team helping a local charity with a very similar need remembered this project existed. They found and repurposed the code to map open data of local child poverty indicators in London. Then, another DataKind UK team in Leeds repurposed it to help the city understand what was impacting youth well-being.
And then it went beyond DataKind. A Code for America team repurposed it to map child poverty in Louisville and, most recently, a research firm in London repurposed it thanks to DataLook's #OpenImpact Marathon. Get the full story of how open data, open code and global networks of volunteers helped this data solution scale globally and let us know if you do any forking yourself to map your local community.
THIS raclette machine.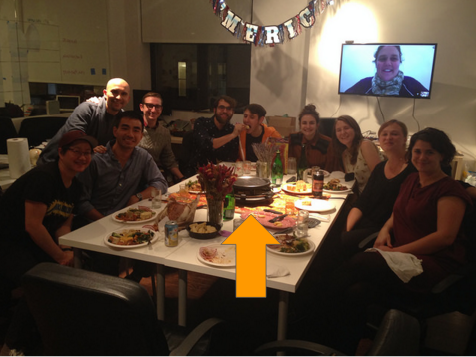 Our first Friendsgiving with new DataKinders Jeanne Brooks, Erin Akred, Nick Eng, JeanCarlo Bonilla, and Julia Rhodes Davis
Why is this a thing?
Speaking of forks of another kind, we had to buy a whole new set ahead of our first ever Friendsgiving - the "friends-only" version of Thanksgiving. Over spoonfuls of Tofurkey and mouthfuls of mashed potatoes, the recently expanded DataKind staff gathered around a much larger table to celebrate and bond. And by "bond," we mean eat gobs of melted cheese from a raclette machine so that new and long-standing DataKinders similarly might melt together as one.
Big shouts to all the new DataKinders that joined the team this year:
Not pictured above, but equally critical to our growth this year were our new board members:
Mike Olson,

Cloudera

Co-Founder, Chairman of the Board, and Chief Strategy Officer

Mari Kuraishi,

GlobalGiving

's Co-Founder and President

Jon Sotsky,

Knight Foundation

's Director of Strategy and Assessment
These are the people that work tirelessly to make DataKind mighty and, next year, we hope to break bread and fake meat with even more.


Prediction for 2016!
But let's not just look back in the past, let us look ahead to the future! Based on some early analysis, we already have a prediction of a "Top Thing" for 2016.
THIS Reddit AMA.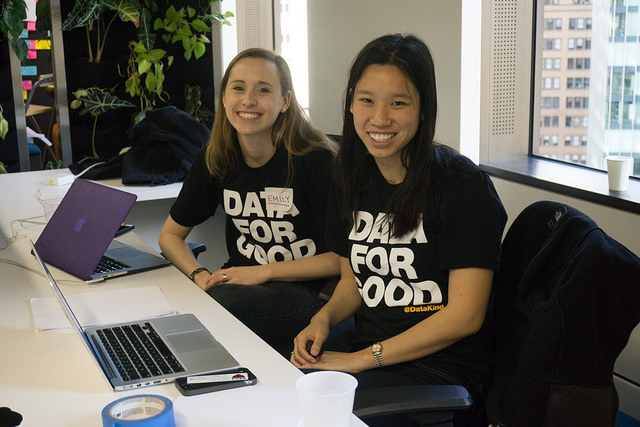 Volunteers at the first DataKind San Francisco DataDive, hosted at Trifacta
Of all the Reddit AMAs of 2016, we predict THIS will be the one you'll want to check out. Join our own Jake Porway January 13 on the data science subreddit to connect with fellow do-gooders to discuss the topic du jour:
For real though - what does it take to apply data science for social good?
Hate to end of a cliffhanger, but we hope that you'll join us January 13th to discuss.
Thank you all for a wonderful year - onwards to 2016!