We recently sent out our annual reader survey to our newsletter mailing list reaching over 12,000 data do-gooders and enthusiasts worldwide. We were thrilled to hear from 118 of you and wanted to share back what we learned in a series of fancy bar charts - oh yes, we said bar charts. While it wasn't enough responses to meet the 200 goal to get Jake Porway to do something funny on video, my oh my did you all have creative ideas for him! We'll use your feedback to create some news-you-can-use newsletters in the coming months so thanks to all that took the time to chime in!
And now, let the bar chart party begin!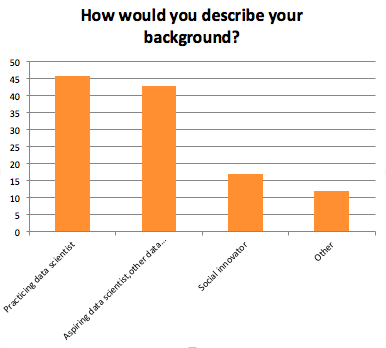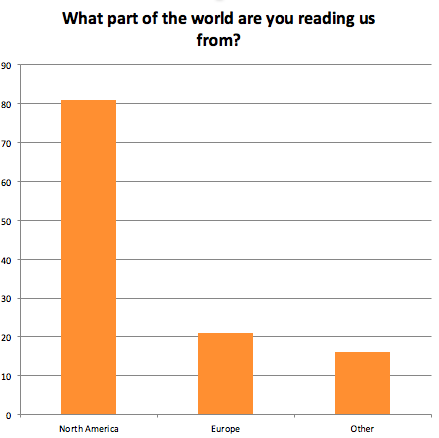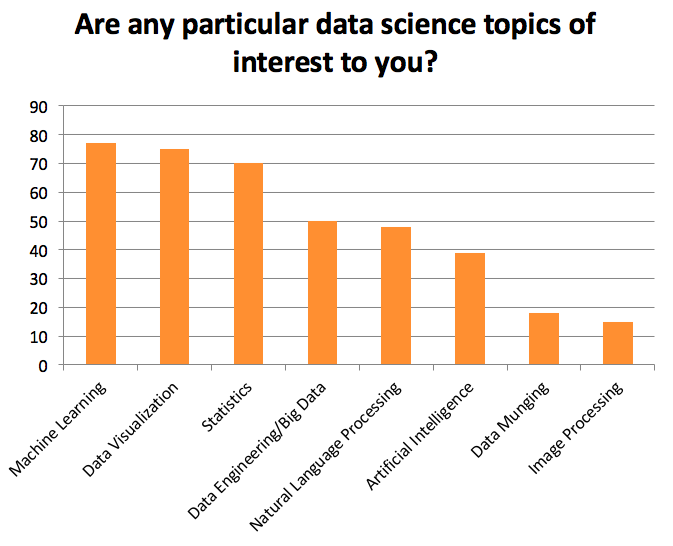 And last, but certainly not least, was my personal favorite question: 
Any ideas of funny things Jake Porway should do on video if we get more than 200 responses to this survey?
Um wow, just wow.
The responses we got here were truly a testament to the caliber of creativity, the wealth of wisdom and fantastic forward-thinking we've come to expect from you all. Needless to say, a bar chart cannot possibly capture your brilliance. Instead of putting them in a Jake Porway-shaped word cloud as you may have hoped I would, I've picked my top three to share with you all:
Two words: T-Rex Costume 
A totally deadpan reading of Pete's top 10 best puns. [Note: Pete is our Data Engineer here at DataKind!]
Dance to "Cotton Eye Joe"
While I check out Amazon's supply of T-Rex costumes, feel free to send over any other thoughts on the newsletter to Miriam@datakind.org (that's me!) or in comments below.