At DataKind Singapore, we held our second Project Accelerator Night (PAN) on March 12, 2015. Our PAN brought together experts with data science and analytical backgrounds to "lightly sauté" the data problems of nonprofit organizations, as a first step before jumping into the fire of a fully fledged data science project. For this event, volunteers worked with the World Toilet Organization (WTO), Riverkids and Care Corner Singapore. Thanks again to ThoughtWorks Singapore for being our venue and food sponsor!
The night began by introducing the representatives to present on their respective nonprofit organizations, and giving them an opportunity to each provide a quick summary of their issues to all of the 40+ volunteers and organization representatives in attendance.
The three organizations had common issues in data management issues, so one of our Data Ambassadors, Koo Ping Shung, also presented a quick overview of data modelling best practices. After that, the participants split into break-out groups and brainstormed on how the issues could be addressed.
 
World Toilet Organization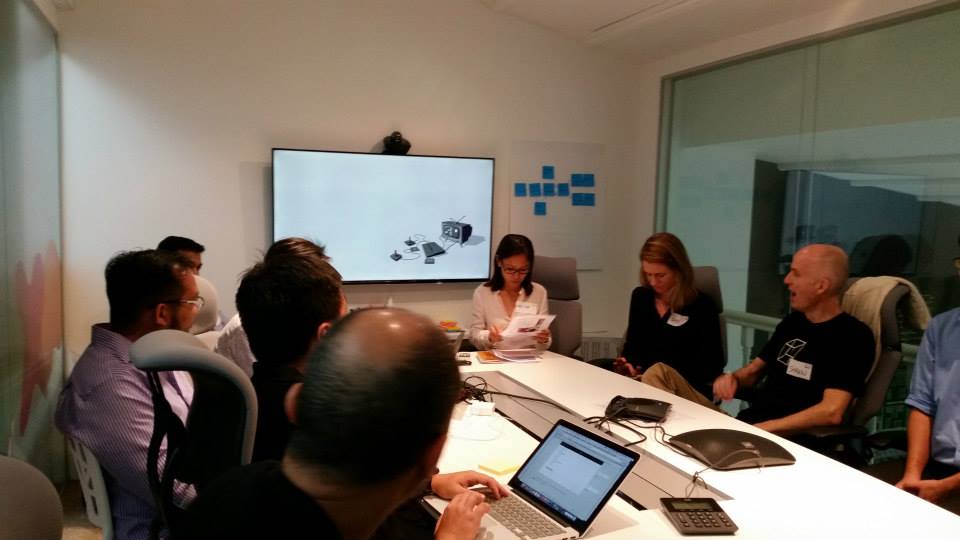 The World Toilet Organization (WTO) is a nonprofit organization that brings much needed attention to the most 'unglamorous' but important issues of human sanitation. In 2009, they established SaniShop — a social franchise enterprise that improves sanitation conditions globally by empowering local entrepreneurs.
SaniShop's model is built around local owners, who are trained by the WTO to produce and install low-cost toilets. They are also trained in basic business practices. Each SaniShop has a small number of sales agents trained in marketing and sales. Village leaders help organise sales events and the agents conduct health and hygiene promotion talk to create awareness and demand for toilets. Sales can be made directly after the discussions, or door-to-door as a follow up after the sales event. Toilets are then built and supplied by local masons who have undergone SaniShop production training. 
Mei Yee Chan, Jaya Myler and Asher Chua represented WTO at this discussion.
Problem statement:
WTO hopes to improve their tracking of SaniShop sales, understand customers better and measure SaniShop's impact. Mei Yee, WASH [Water, Sanitation and Hygiene] Project Manager at WTO, shared the process flow of SaniShop, the tracking of sales using sales slips and the issues faced. WTO would like to track the health and economic impact SaniShop's work, at both the village level and within the province of Kampong Chhnang where SaniShop operates.
Proposed solutions:
There were suggestions to improve the sales data collection, such as sending SMS text messages with sales transaction details for automatic collation, better categorisation of data, and refinements to the current sales slip. Ideas were shared on how to generate sales leads during latrine maintenance visits, acting as incentives for sales agents to conduct follow-up visits.
In order to measure the impact of the SaniShop operations, one suggestion was to monitor the attendance rates of children in the district schools. This may give an indication of whether the local residents are falling ill less frequently after installing and using the latrines. It may also be interesting to piggyback other NGOs operating in the same districts to collect related data for impact measurement.
Riverkids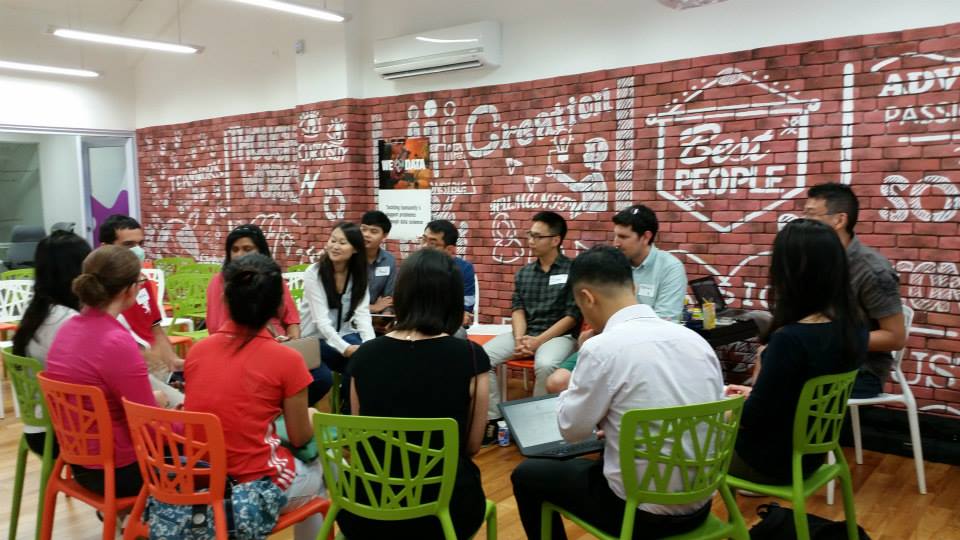 Riverkids is a charitable nonprofit corporation in Singapore that funds and manages Riverkids Foundation in Cambodia. In Phnom Penh, certain children are at risk to be sold as debt slaves, domestic drudges, illegal adoptees, cheap labour or child sex workers. Riverkids works to prevent child trafficking by working directly with families whose children are at high risk of being trafficked. These families are often unstable due to addiction, divorce, abuse or extreme poverty.
A database is kept with various facts about the families and children. It contains monthly notes about the state of the families and their risk, as assessed by social workers.
Florence Chea represented Riverkids at this discussion.
Problem statement:
The biggest problem that Riverkids faces is its inability to trace families' details over time.
Proposed solutions:
It was agreed that a redesign followed by a data migration from the old to a new schema would be the most beneficial long term solution for Riverkids. This approach also enables Riverkids to first consider carefully how they want to use the dataset in the future.
There were suggestions to retroactively obtain data from the past, process old reports, use backups of the database, enrich with open data and even perform email text analysis. Another idea was reorganizing the structure, such as splitting a massive "notes" field (which keeps the monthly notes entries over time) into a new table.
 
Care Corner Singapore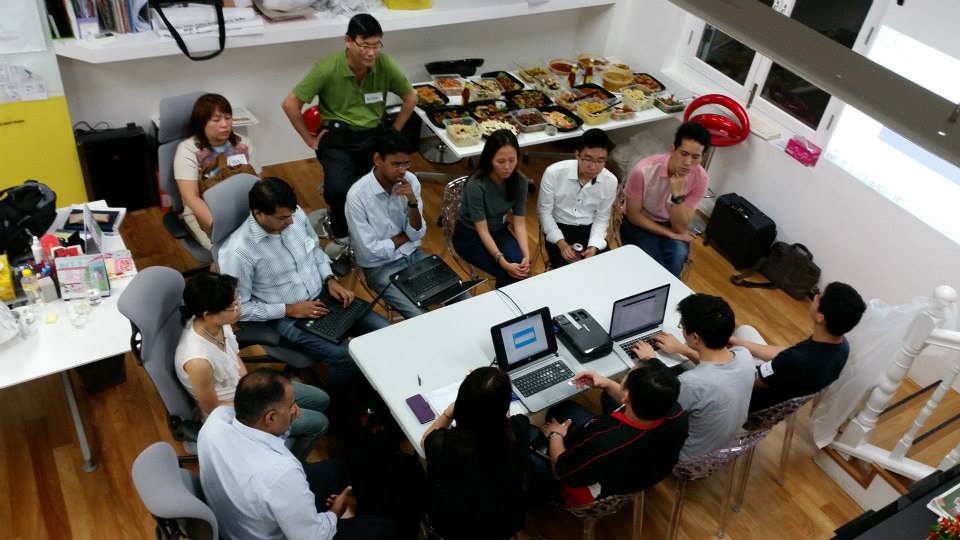 Care Corner Singapore is a multi-service social agency which seeks to impact the lives of people in Singapore by providing care and sharing love. They do this through a network of services including family service centres, senior services, children and youth services, special needs and other specialist services such as counselling and family violence intervention. The charity is a Institution of a Public Character (IPC) charity and a member of the National Council of Social Services (NCSS). Their services are offered to all, regardless of race, language or religion.
James Lim and Lynn Lu represented Care Corner at this discussion.
Problem statement:
Volunteer management is a critical area in many nonprofit organizations. The first step in better Volunteer Development & Partnerships (VDP) at Care Corner includes a redesign of their database to better manage volunteer resources, and an easier user interface so that data entry is not a burden to the VDP staff who can in turn devote their time to mission critical work. With this step in place, it will be possible to study the impact of volunteer involvement, track volunteer hours, and explore predictive models (for example, to get the right volunteers into the right roles, and for volunteer retention).
Proposed solutions:
After Care Corner's database schema was presented to the volunteers, a number of suggestions were made that would allow for easier analysis with the database. This included, for example, storing the volunteers' skills in a separate table instead of within the same master table. A suggestion to use a star schema for the database was made, and several volunteers agreed to follow up on this advice with concrete suggestions on how the database can be enhanced.
Currently, volunteer hours are being logged using physical sign-in sheets that are manually entered into the database by VDP staff. Two interesting suggestions were to detect when volunteers' mobile phones are within range of a center's wifi zone, and to use the NFC in transit cards to check-in and out.  
Conclusion
After the intense, hour-long brainstorming sessions, a representative from each break-out group presented what had transpired to the rest of the participants. It kept everyone informed of the suggestions and ideas and even allowed some cross-pollination of ideas. The PAN was a great opportunity for the organizations to reach a new group of volunteers, and even if an organization doesn't participate in a future DataDive, they each have the opportunity to attract a pool of data- and tech-savvy volunteers who are eager to work with them.
We'd like to give a heart-felt thank you to everyone who participated for their dedication and hard work to make this PANtastic!
 
Get Involved
Sign up for DataKind Singapore's Meetup  group, Facebook  page and mailing  list to learn more about our upcoming events! We have a DataDive planned on the weekend of 24-26 April 2015.