By the DataKind Bangalore team
Happy New Year from DataKind Bangalore! As we head into 2017 and our third year as a chapter, we've been reflecting on the successes of 2016 and how much our community of over 1200 volunteers and project partners has accomplished together. But what makes a successful DataKind Chapter? For us, there are a few key ingredients. Check out highlights below and get excited for the year ahead!
1 - Volunteers That Embody Our Values
Volunteers are at the center of DataKind's work. DataKind Bangalore is entirely volunteer-led, supported by a team of committed and talented people that exemplify DataKind's values. Because they are always going above and beyond, we created the monthly DataKind Bangalore Awards to recognize their specific contributions. Get inspired by our November and December winners!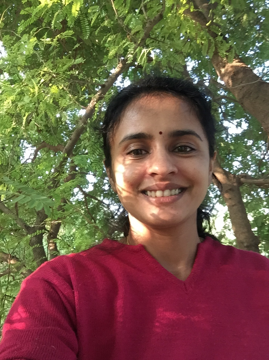 Chetana Amancharla
Mindfulness
A Senior Technology Architect at Infosys, Chetana works on application development, software process engineering and program management. Chetana has been an incredible addition to the DataCorps team for Centre for Budget and Governance Accountability. She has been building and refining various data visualizations for the tool, polishing our user interface with her great eye for design and detail. And she does all of this on top of her career and Saturday classes, all while taking care of her 8-year-old son. Her knowledge, expertise and commitment is truly an inspiration for the whole community.
---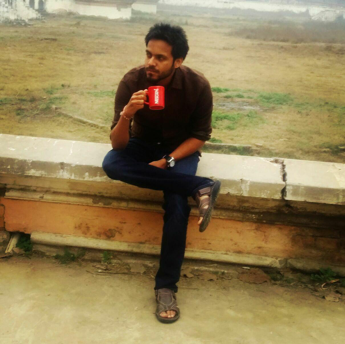 Sahil Maheshwari
Diversity and Expertise
An Engineer and MBA, a few minutes conversing with Sahil is enough for anyone to realize that he is an expert data scientist. With his wide ranging knowledge in statistics and probability, he has been instrumental in the eGovs DataCorps project. A fast learner, he's also generous in sharing his knowledge and gave a workshop on statistics for the Chapter. His motivation to try out new things inspires all of us to do the same. We're grateful to have someone with such a rich skillset and rich love of learning with us.
---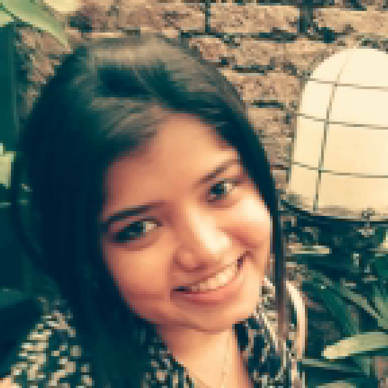 Suchismita Naik
Diversity
An engineer-turned-designer, Suchismita has been leading design work for our CBGA's DataCorps project. She exemplifies a great passion and commitment to the work and is always ready to try out those last-minute design suggestions (No matter how cumbersome they seem!) Apart from being the creative brain of the project, she brings great enthusiasm and vigor to the team, making her a fun and energizing teammate to work with.
---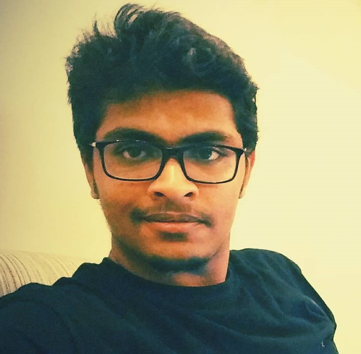 Murugesan Ramakrishnan
Expertise
A consultant at Fractal Analytics, Murugesan is absolutely fantastic to work with. With an immense will to learn and almost limitless energy, he keeps the eGovernments DataCorps team moving full speed ahead. He'll git at 2am or on weekdays, blowing us away by how much he accomplishes in addition to his demanding job.
2 - High Impact Project Partners
Partner organizations are our vehicle for impact so we depend on their subject matter expertise to inform our volunteers work. We've had the honor of working with many incredible organizations this past year, but we're especially excited to launch two long-term DataCorps projects in 2016 that will be wrapping up soon:

Centre for Budget and Governance Accountability (CBGA) is a civil society organization that promotes transparent, accountable, and participatory governance, and a people-centered perspective in the preparation and implementation of budgets. CBGA has been building Open Budgets India, a data portal to make India's budgets open, usable and easy to comprehend. The DataKind Bangalore team is co-creating a Story Generator Tool that helps users browse visualizations across various state-level fiscal indicators and schemes. The project is still in progress and the beta version of the tool is expected to launch in February.
Check out the source code and documentation >
eGovernments Foundation transforms urban governance with the use of scalable and replicable technology solutions. Using four years of data from the Chennai municipal corporation's public grievance portal, we hope to build a problem forecasting and alerting system to predict trends and generate alerts at ward levels for better urban governance.
Check out the source code and documentation >
3 - A Community of Learning
Any good data scientist or social innovator embraces continuous learning, which is why we were excited to launch DataLearn -  a series of of talks, workshops and discussions that brought together some of the best names in the data science and social good community.
From creative hacks of Machine Learning - which viewed machine learning and artificial intelligence through the lens of creative subversion to Data Visualization and Storytelling with Data to the open data environment in India and ethics, we covered a variety of topics. We also hosted skill-building workshops, including statistical analysis with R, exploring data with pandas, text mining and Natural Language Processing and web scraping with R.
And true to our word about sharing learnings, we recorded many of these talks!
Check out our YouTube video series to learn more >
And The Last Ingredient? You!
In 2017, we are looking forward to exciting collaborations with more project partners, more values-driven volunteers and learning even more with our community, but we need you to make it a success! Stay tuned for more DataLearn sessions on Bayesian statistics and inference, time series modeling, developments in Deep Learning and more, as well as DataDives and collaborations with NGOs in interesting domains.
Join our Meetup to get involved! >
Follow us on Facebook and Twitter for updates and announcements!