This week IBM is hosting Datapalooza, a three-day immersive experience for data engineers, data scientists and data app developers. It's a unique event to help data professionals take their skills to the next level, all while listening to some great music and learning among a diverse community of their fellow data science professionals.
This kind of fun, creative gathering that brings people together to build seriously innovative solutions is just our style. DataDives and Community Events like Project Accelerator Nights are at the heart of what we do because building relationships is the first step to cutting-edge work.
In fact, IBM and DataKind have built a close relationship over the past few years, as IBM was one of our earliest supporters. We're excited to now be taking our next step together.
Our executive director and founder, Jake Porway, has emceed their annual conference for the past three years.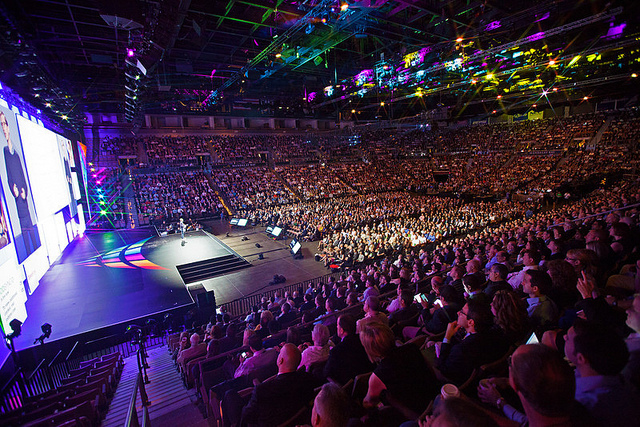 Jake Porway on stage at IBM Information on Demand 2013
Their employees are already volunteering with us, like Kush Varshney, Data Ambassador on two DataKind projects with GiveDirectly and Simpa Networks.

Kush Varshney presents his work with GiveDirectly at DataKind Meetup
And now IBM is deepening its support of DataKind by sponsoring a long-term DataCorps project with MicroCred, an organization that provides financial services to entrepreneurs and individuals that can't access them through traditional means so they in turn can strengthen the economic development of their countries.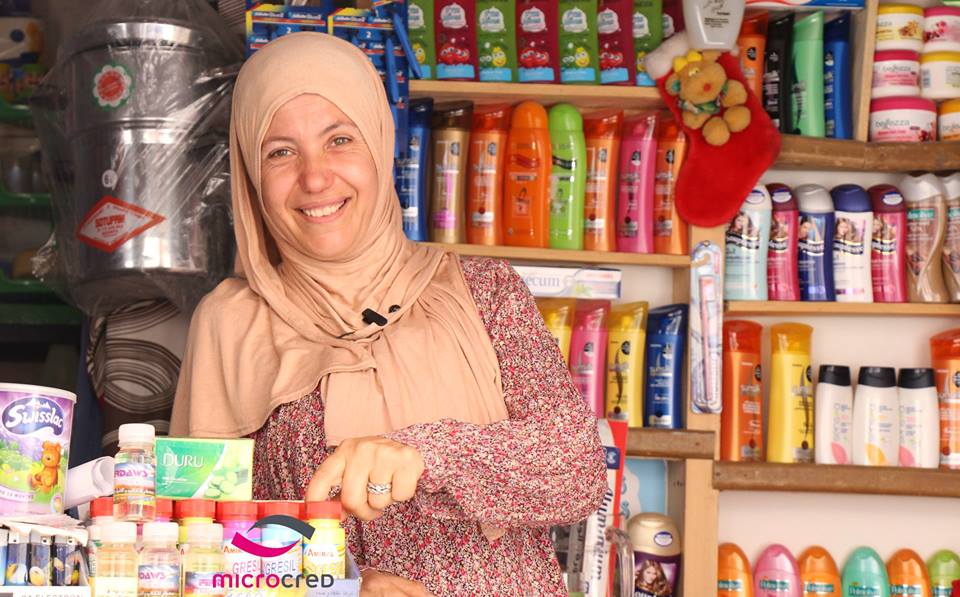 Portrait of entrepreneur MicroCred has served
This project aims to use predictive modeling to improve their customer scoring so that they create services more accessible and adapted to the needs of people underserved and unserved by the financial sector. Making their customer scoring more efficient means Microcred will ultimately be able to serve even more individuals and small businesses, strengthening financial inclusion in countries worldwide.
"IBM has always been at the cutting-edge of technology and data science so it's no surprise they are now advancing the burgeoning Data for Good movement by supporting our work with MicroCred," says Jake Porway, our founder and executive director. "We are grateful for this new support and look forward to building on our long-standing relationship."
We are in the process of staffing the MicroCred project so stay tuned for more detail as it officially launches in the coming weeks. For more on Datapalooza, be sure to follow along on Twitter at #datapalooza. We look forward to working with IBM to do what it does best, push things forward and advance the Data for Good movement one innovative solution at a time.
Get Involved
Interested in using your data skills to give back? Check out our latest roundup of volunteer opportunities to see how you can get started giving back.