Post by Shubha Bala, Programs Strategist
Does your mission-driven organization have a lot of data and want help making it work for you? Does your organization want to make big strides with "big data?"
We're thrilled to announce that DataKind's DataCorps has a few more openings for mission-driven partners in 2014.   This incredible program helps organizations harness the power of data science to better achieve their missions and help better the world.
What is the DataCorps?
The DataCorps is an elite group of pro bono data scientists, including statisticians, analysts, developers, and designers, who work with mission-driven organizations for 6 month collaborations to clean, analyze, automate, and otherwise make use of data to maximize their impact.  
What could you experience with DataCorps?
Greater efficiency:  Whether it's time, money, or headaches, data science can save you precious resources so you can do your job more effectively.  For example, findings from our work with the Grameen Foundation helped them make decisions about program efficiency.
Greater understanding:  Data is best used to gain new insights or predict future activities, and the DataCorps excels at helping you find those needles in your haystacks of data.  In previous projects, we've used data to tell stories about child well-being in Washington DC so that DC Action for Children could inform policy, and analyzed refrigerator temperatures with Nexleaf to give insights into when life-saving vaccines were spoiling.
Greater impact:  Data science can shape and enhance your programs for greater impact.  For example, our work improving the City of New York's geocoding data allowed them to provide social services to an estimated 185,000 new citizens, and GiveDirectly saved the equivalent of cash for four impoverished households by working with DataKind to develop an algorithm that used satellite imagery to supplement their on-the-ground surveys.
Moreover, DataKind's expertise makes the entire experience painless, fun, and educational.   
Because of the amount of management from DataKind, DataCorps charges a nominal management fee based on a sliding scale in order to keep our doors open.
I want in!  How can I work with the DataCorps?
Simply fill out an application form here by selecting, "I am an interested mission-driven organization who would like help with data."  We'll review your application and get back to you promptly if we see a good fit.  
Select: "I am an interested mission-driven organization who would like help with data."
Still have questions?  We've got you covered - see commonly asked questions below.
---------------------------------------------------------------------------------------------------------
What kind of projects does the DataCorps do?
The DataCorps specializes in four general categories of projects based on organizations' needs:
"I want data":  You need data, but don't know where to get it.  Our specialists will hunt down existing datasets, industry datasets, or write sophisticated tools to attempt to collect the data from a variety of creative sources like scraping food price data off of supermarket websites to understand poverty.

"What's in my data?":  You may have collected a lot of data, especially if you have a website or a mobile app, and you want to understand the patterns that lie therein.  Our DataCorps experts will analyze your data and share interesting and useful findings that can help you shape your programs, or inform the world.
"I want to answer a question":  You've got some data, but you want to answer questions about your organization like how do demographics of my community change over time, or are my educational programs more effective for men or women?  We use the latest statistical modeling to rigorously answer your questions about your programs.
"I want a computer to make my life easier":  This type of project uses computing and technology to do something with your data that humans cannot do or cannot do efficiently.  This type of project is also known as "machine learning" with common examples including fraud detection or recommendation engines (like Amazon's "people like you also bought this" feature).
Why choose DataCorps?
DataKind's DataCorps is a unique program that caters to the specific needs of socially-driven organizations such as yours.  We are committed to delivering successful results to your organization by providing the following: 
Dedicated project management:  We commit to 20 hours / month of DataKind staff closely managing the project, plus approximately 60 hours / month of highly skilled pro bono time (depending on your needs).

Expertise in both the social sector and data science sector:  Our diverse backgrounds in both data and the social sector mean we are better poised to turn data into solutions, understanding the reality on the ground, and to bring an ethical and thoughtful lens to your problems.

A partnership:  We want your organization to feel more confident with data projects in the future, regardless of where you see yourself now, and we want to ensure these projects live on. Therefore, we work with you as partners, not just as consultants.

Creative future ideas:  We don't just give you what you ask for, we scope out several projects (the sky's the limit!).  Throughout the project, we show you what you could achieve in the future and even how you could get there.

Affordable:  Our management fee is an amount that works for you because we understand many nonprofits operate with tight budgets.

Fun!:  Our pro bono volunteers are dedicated to making data science their lives and their enthusiasm is contagious.
What Types of Data Scientists Work in the DataCorps?
DataKind works with incredibly skilled pro bono data scientists.  These are individuals with years of diverse work experience who want to use their skills to help the social sector.  Sometimes they have literally written the book on data science!  Here are a few examples: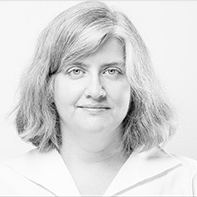 Dr. Cathy O'Neil is the Program Director of The Lede Program at Columbia University. She co-authored the book, Doing Data Science, and is currently writing a book called Weapons of Math Destruction. Before that, she was a quant at the hedge fund, D.E. Shaw, and at the firm, Riskmetrics.  Dr. O'Neil appears weekly on Slate's The Big Moneypodcast, amongst her many media appearances. She has a Ph.D. in mathematics from Harvard, did postdoc work at MIT's Math Department and was a professor at Barnard College, where she specialized in algebraic number theory.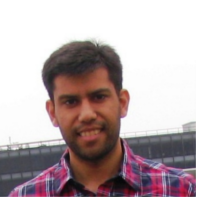 Dr. Kush Varshney is a researcher in the Mathematical Sciences and Analytics Department at the IBM Thomas J. Watson Research Center where he applies data science and predictive analytics to human capital management, salesforce management, healthcare, and public affairs. He also conducts academic research on the theory and methods of statistical signal processing and learning.  He received his B.S. degree (magna cum laude) in electrical and computer engineering from Cornell University in 2004. He received an S.M. degree and Ph.D., both in electrical engineering and computer science, from the Massachusetts Institute of Technology (MIT).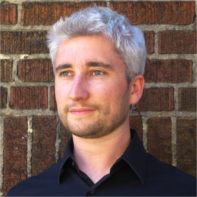 Dr. Mike Dewar is a Data Scientist at the New York Times R&D Lab. Mike has a Ph.D. from the University of Sheffield, UK, where he studied the modeling of complex systems using data. His work now focuses on building tools to study human behaviour. Before joining the New York Times, Dr. Dewar worked at the New York tech company, bit.ly, and completed postdoctoral positions at Sheffield, Edinburgh and Columbia Universities. He has published widely on signal processing, machine learning and data visualisation.
What projects are not a fit for DataCorps?
While we definitely want to help all organizations achieve their mission, there are several projects that fall outside of the scope of DataCorps:
Pure software design: We may design software prototypes, but we would work with other organizations to make professional interfaces, efficient software, and other software design solutions.

Database management: While we can recommend data management resources, our volunteers do not specialize in setting up databases, like Salesforce, or helping to create secure data storage.

Visualizations alone: Of course, data is only as useful as the ability to understand it, so our DataCorps projects normally involve an aspect of showing the data in a digestible manner.  However, our strength is not in visualization alone for purposes of marketing, but instead for clear decision making.  We'd be happy to recommend some great groups that do this if you'd like, however.
What would joining DataCorps look like for my organization?
DataKind would:
spend approximately 1-2 months understanding your organization, your challenges, and the available data to put together a series of projects that we think would be the most beneficial to you.

create a team of highly experienced data scientists.

manage the entire engagement to make sure that the project is addressing your needs. 
Your organization would:
share your expertise in your field and connect us with relevant technical staff where needed.

collaborate throughout the project:

be available for several conversations during the first 1-2 months

attend the volunteer kick-off

respond within 2 days to questions via e-mail

attend one volunteer meeting per month (in person or via video hangout)

check-in via e-mail or phone with DataKind to ensure everything is on track and give you a chance to express your concerns
With the power of DataKind's strengths, the data scientists and your subject matter expertise, we'll have laid the groundwork for great results.
What is the management fee?
Every DataCorps project is priced according to the team size, needs of the organization, and project work required.
These resources allow DataKind staff to run the project in a closely monitored way to ensure success. Based on the scope of the project, we will find a fee that works for you after our initial consultation with your team.
How will I know my data is secure?
Keeping your data secure is incredibly important to DataKind.  Every organization has its own needs and we will work with you individually to figure out a plan that works best for you.  This includes how we store and handle your data, and helping you send us your data in the best way possible.  DataKind and all our volunteers sign NDA agreements and, prior to starting any project, we will ensure that we have discussed any necessary details.  Don't hesitate to ask us in advance if you have any concerns.
What exactly is a data scientist?
A data scientist is a fairly new term, coined because of the massive amounts of data that have become available in recent years.  We like to think of a data scientist as a combination of a statistician and a computer scientist.  This combination of skills gives them the sweet spot of knowing how to obtain and manipulate the necessary data for your organization, as well as the ability to really understand what the numbers are - and are not - saying.
Who do we work with?
We work with nonprofit organizations, government, mission-driven for-profits, and socially-minded organizations across most sectors.  We don't work with political organizations, but do work with religious organizations as long as they are agnostic in how they work and who they work with.  If your mission aligns with improving the world, we would love to talk.