We just had our first Project Acclerator Night, on May 8, at Thoughtworks. Project Accelerator Nights are a brand new DataKind program that bring together experts with backgrounds in non-profits, civil service and data science to help socially-minded organizations take the first steps to a successful data science project.

This time, we got to sit down with Cool Culture, RentSpecs, Kinvolved and a group of awesome DataKind volunteers to talk through some ways that each group could better use data science to advance their mission. 
Huge thanks to our volunteer facilitators, Veronica Ludwig and Kriti Murthy, to Thoughtworks for giving us a great space to meet, and Knight Foundation for their support.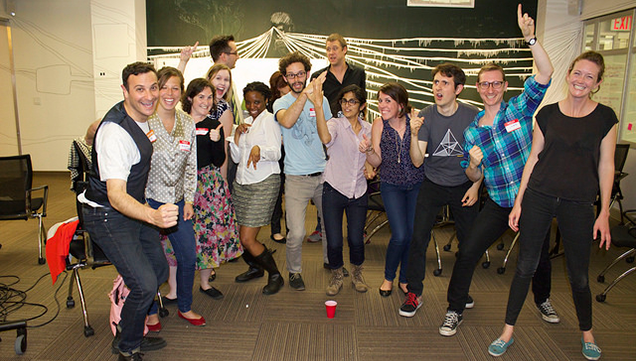 And of course to all our volunteers and partners, who make every event a party! 
Join our NYC Meetup to attend our next Project Accelerator night, or let us know if you're with a non-profit or socially minded organization in the NYC area who could use some fun and free data science consulting. 
Read More
The Engine Room: DataKind Tests Out New Project Accelerator