Did you really think we'd forget about you during National Volunteer Week?
If DataCorps volunteers are the giant triceratops of data do-gooders, donating a massive 5 hours a week over 1-6 months, you are the T-Rex of data do-gooders, donating over 10 hours a week for the past 8 months (or more if you're DataKind UK)! Rrrrroar!
We envision a world where data scientists and social sector experts mix and mingle, rub elbows, throw high fives and collaborate on projects that harness the power of data science in the service of humanity. You, dear Chapter Leaders, are the ones making that happen across the globe, bringing together your local communities of data scientists and social change organizations on projects that use data science to move the needle on critical humanitarian challenges.
With a dozen DataDives under your collective belt and hundreds of community members engaged, we are humbled and amazed to call such superheroes our colleagues.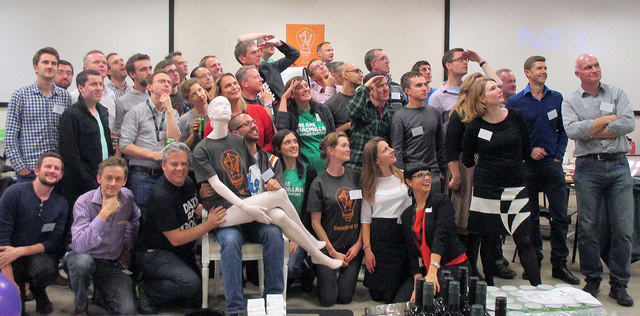 As our first Chapter, thank you for being pioneers bringing DataKind not just to London, but to the entire UK! Honored as a leader using tech for social change in the Nominet 100 and featured in a report by NESTA for your DataCorps project with Citizens Advice Bureau, your work is recognized as a tremendous force for good in the world and we are so proud to have you as our founding Chapter. Thank you for being such inspiring partners to work with and for leading the way for the DataKind global network that we have today. We wouldn't be here without you! Now - let's go Leeds DataDive this weekend!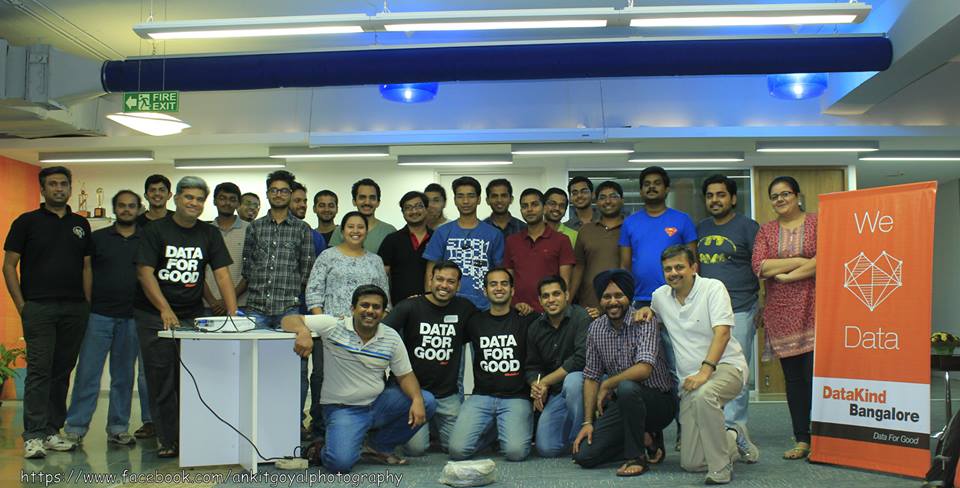 Time zone differences are no match for your commitment to DataKind and inspiring data professionals all over India to use their skills to make a difference. From Project Accelerators helping nonprofits think through their data questions, to workshops helping volunteers learn about data visualization for good to your recent DataDive weekend, you have hit the ground running and haven't looked back! We are grateful to have your perspective and point of view on everything from the best way to set up GitLab to a new poster design. Thank you for all your hard work, enthusiasm and such tremendous momentum! Congratulations on your first DataDive!

DataDive? Did it in December! DataJams? Been there. Done that. Bought the t-shirt and even improved the process. Whoah, DKDUB. You have done SO much, it's hard to find the right words to convey our feelings.  Let's see, we think you are... Fierce bril? Pure savage? Deadly cool? Totally newsworthy? Great craic? Hm, not quite enough. ...look, you're AWESOME ok?! Like, totally AWEsooooome!!!  We don't care if that word is an overused Americanism that litters all of our communications! Just accept it and allow us to thank you for being the awesomest of the awesome sauce, awesome possum people we could ever hope to work with. Looking forward to your sure-to-be-awesome DataDive #2!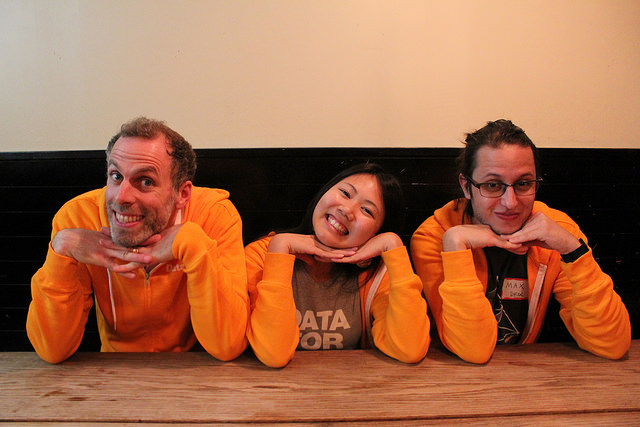 Why you smiley, happy, peppy people, you - this picture says it all. Your energy and positivity puts a pep in our step and makes that DataKind orange shine like the sun. Ever since our World Bank DataDive in 2013, we knew DC was going to be a hub for the Data-for-Good movement and you've proven us right, rocking out with DataJams and Project Accelerators to help nonprofits on their data science journeys and even speaking at conferences! Thank you for always representing DataKind so well and for ever-pounding the pavement, paving the way for data scientists in DC to use their skills to make the world better. Can't wait for a DC DataDive in May!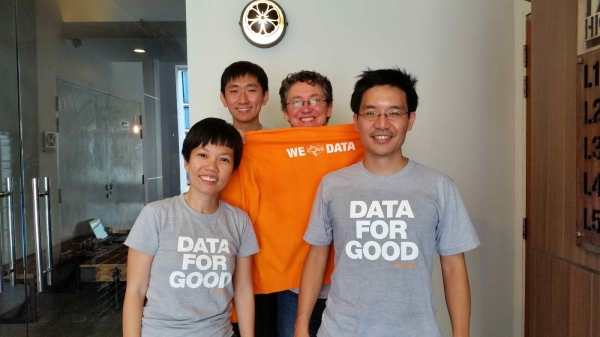 How do we love DKSG? Let us count the ways. Ok, actually - we tried to count the ways but there were so many, we literally broke Salesforce. Pui Kwan, now is probably not the best time to ask, but could you all potentially help us fix that? (Just kidding of course!) Except not really of course because we know that you would step up and help us since you are all about building the capacity of DataKind's network. You don't just help your local community of volunteers soar at all your events, you support and cheer on your fellow Chapter Leaders and us at HQ so we all soar together! We are so grateful to have such thoughtful colleagues that truly look beyond borders to support data do-goodery worldwide. Hooray for your first DataDive April 24th!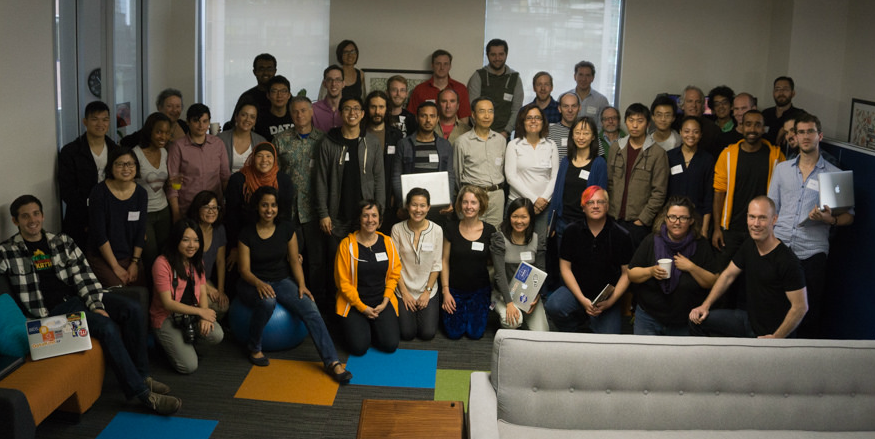 8 months and a whopping 800+ Meetup members later, you have grown DataKind San Francisco into a massive community of nonprofiteers and data do-gooders. Now that's a full house! (Miriam made us say that.) But seriously - we are so impressed - not just by the big community but by the big questions you ask and your big heartedness in how much time you give. Thank you for making DataKind not just bi-coastal and geographically expansive but expansive in our thinking about growing this movement and using data science to change the world. Congrats on your first DataDive!
 
Chapter Leaders - we are constantly in awe of all of you and blown away by how much you each have given to build the Data-for-Good movement, making it possible for data scientists and social sector experts to come together on world-changing collaborations. Thank you for giving so much time and energy and inspiring others do the same. You certainly inspire all of us.
Your fans,
Jake, Craig, Adene, Pete, Mag, Miriam, Robin, Q, and Erin