Earlier this summer, DataKind Singapore held a July Project Accelerator hosted by ThoughtWorks with three organizations: O'Joy Care Services, Halogen Foundation Singapore and The Salvation Army. These brainstorming sessions are designed to help organizations take the first steps toward a successful data science project by bringing together a round table of data science experts to provide quick advice and data consulting.
Read on for highlights of what each team discussed and check out what happened next at the DataJam that followed.
O'Joy Care Services
"I am surprised and touched to see so many data experts providing their expertise on their precious Saturday afternoon working towards greater social good."
-- Jin Kiat, O'Joy Care Services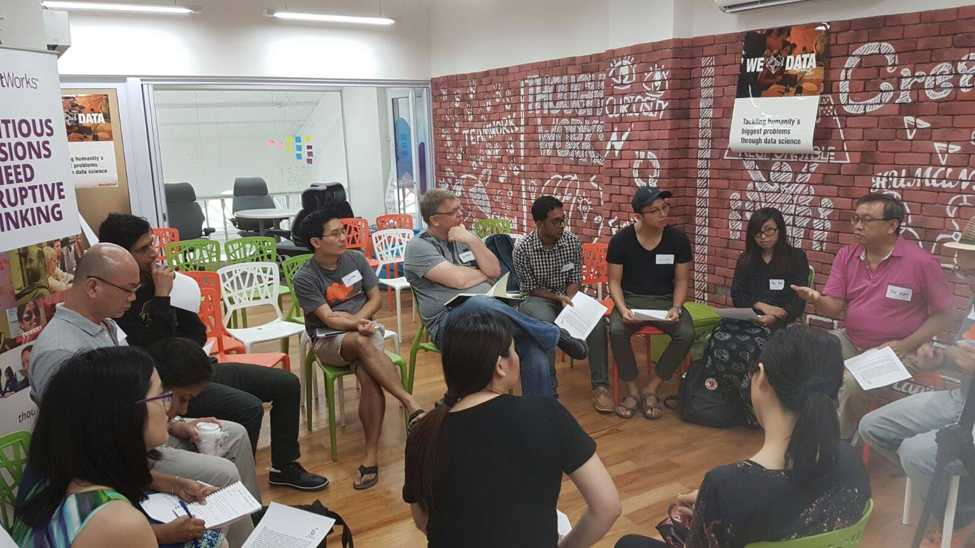 O'Joy Care Services (short for "Oceans of Joy") is a Volunteer Welfare Organization established in 2004 by a group of social workers and professional counselors which aims to enhance the psychosocial well-being of older persons, their families and caregivers.
What did O'Joy want to solve?
O'Joy has three independent programs that serve different target groups, of which their Community Mental Health Intervention Team (COMIT) program is the most data-rich. COMIT is a mental health intervention program for persons at risk of, or diagnosed with, depression, anxiety and dementia. O'Joy wanted to analyze COMIT patients' session volume and frequency for insights to streamline their workflow for COMIT. O'Joy also hoped to check on the accuracy of COMIT patient referral classification.
The other two O'Joy programs are: i) Gerontological Counseling (GC), which focuses on providing counseling for the elderly (for both mental and social well-being), and ii) Health Oriented Aging (HOA), a community-based program where the elderly are encouraged to be active by taking part in community activities.
What was proposed:
One of O'Joy's long term goals is early detection of possible onset of dementia through symptoms. Mild Cognitive Impairment (MCI) has well-defined symptoms, which, if detected/identified early and treated, can prevent the onset of dementia. O'Joy should collect more data for their GC and HOA programs, and build an integrated data model for all three programs to tap on the benefits of shared workflows. The team agreed that it would make sense to host a DataJam with O'Joy's COMIT data, to start cleaning and preparing it for explorative data analysis.
Read on to find out how O'Joy took part in a follow-up DataJam event.
Halogen Foundation Singapore
"We're thankful for all the willing and giving hearts to want to spend a precious Saturday just to help us get a perspective of our data. It's really nice to be able to see everyone gather to lend expertise in areas that they are most skilled in. Thank you DataKind Singapore!"
-- Ivy Tse, CEO, Halogen Foundation Singapore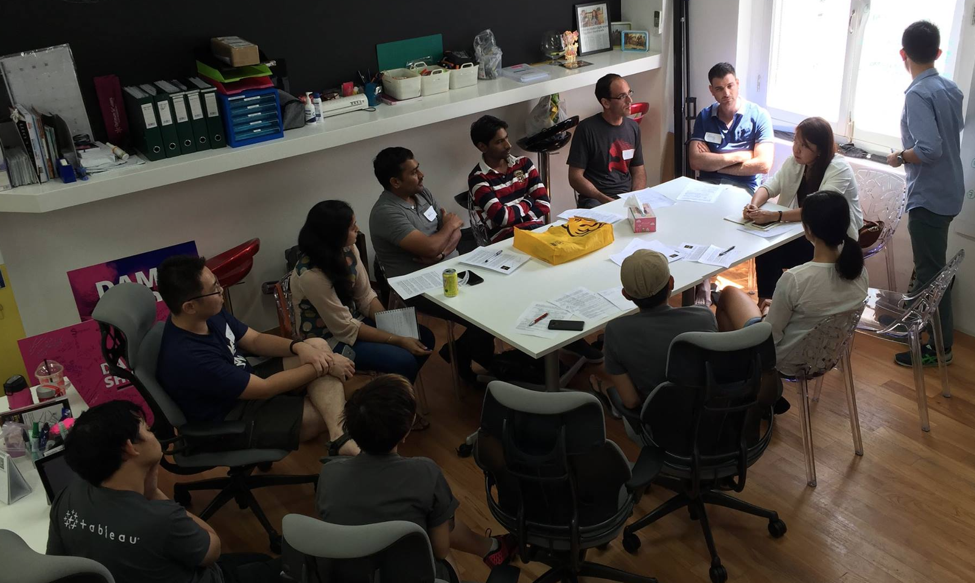 Halogen Foundation Singapore is a not-for-profit dedicated to youth leadership and entrepreneurship development to empower young people to reach their fullest potential. One of Halogen's focus is running entrepreneur-track programs for youths. They survey participants before and after to understand the program's impact.
What did Halogen want to solve?
Halogen is interested in :
Quantifying the impact of its programs

Consolidating pre and post survey data collected throughout its programs

Eventually doing a longitudinal study of young people in its programs to predict needs and gaps for the broader community.
What was proposed:
We proposed the following steps, and also invited Halogen to participate in a follow-up DataJam to clean their survey data and gather initial insights.
1.Measuring success
Standardizing feedback surveys through standardized question pool

Reducing length of surveys by reviewing statistics of past results to remove redundant questions
2.Reporting
Automation and standardization of data collection

Making use of standard visual reports for easier insights

Consideration of data transparency within the organization to allow facilitators to understand program benchmarks
3. Impact
Read on to find out how Halogen took part in a follow-up DataJam event to continue this work.
The Salvation Army
"It was an insightful and informative discussion and it really opened my eyes to the benefits of data analytics."
-- Roy Lee, The Salvation Army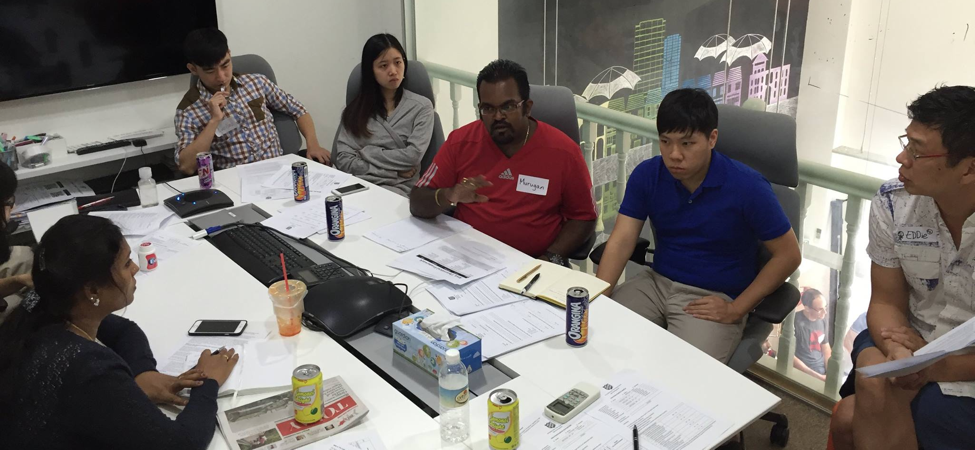 Since 1935, The Salvation Army in Singapore has been serving the underprivileged in Singapore, regardless of age, race or religion, and has established a comprehensive network of social services.
What did the Salvation Army want to solve?
The Salvation Army's Prison Support Services works towards providing professional support for children (aged 5 to 18) of incarcerated parents and their caregivers through the Kids In Play (KIP) program. The Salvation Army hopes to improve resource planning and allocation as well as provide targeted assistance for the children and caregivers in their program. The team was interested in exploring how existing data can be used to inform the design of and validate a new tool to predict the risk level and type of assistance most effective for the child and caregiver.
What was proposed:
To start, volunteers mapped out existing data that could be useful to the model and suggested matching case workers to children and caregivers based on their expertise and characteristics of new cases to provide the most effective assistance. To address the lack of labelled data on the risk level, volunteers recommended coming up with a proxy using a combination of qualitative and quantitative measures. In addition, we also note that personality, values and attitude might be important attributes to consider when brainstorming additional data points. 


Get Involved
It was exciting for us to brainstorm with these organizations and we were thrilled to see two continue work in the follow-up DataJam to start cleaning data for exploratory data analysis. Thanks again to all participants that donated their time and talent to make this work possible. If you're interested in getting involved at an upcoming event, sign up for the DataKind Singapore Meetup!