This post is by Jake Porway, Founder and Executive Director of DataKind. For a recap on Visualized, scroll to the bottom. 
Last month, the DataKind team and I flew out to Santa Clara to attend one of the premier big data conferences around, Strata.  A creation of O'Reilly Media, Strata brings together over 4000 attendees and big data companies to share the latest and greatest goings-on in the data world. 
Drew Conway and I first launched DataKind at Strata in 2011, so it's been great to see the conference evolve over the last 3 years. If you weren't able to make it out to sunny northern California this time, here's a round-up of big news from the big data world.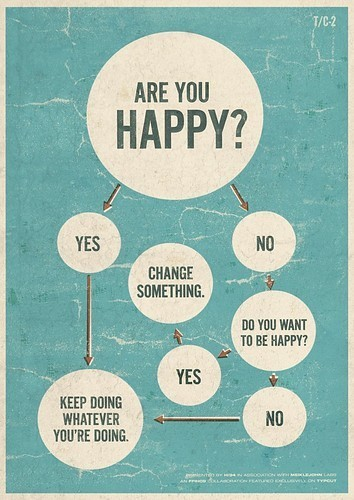 Big Data → Big Insights →  Big Action
In 2011, much of the conversation at Strata was about big data itself - storing it, managing it, and otherwise using technology to tame it. In 2012 and 2013 we turned from data management to "insights," with Tableau and other tools coming onto the scene to make visualization and visual pattern-finding more accessible. Now, in 2014, I'm hearing whispers that we've mastered the technology for handling big data, tools like Trifacta make it easy to automate wrangling and pattern finding, and we're now turning to the next stage: data-informed actions.
Friend of DataKind, Bob Filbin of Crisis Text Line, even gave a talk entitled "You're Halfway There:  Moving from Insight to Action."  
A theme I heard a lot this year pertained to the unease with which the world is becoming automated. The ubiquity of data means that we're no longer just using data to make better decisions, we're relying entirely on data to shape the framework in which we even make decisions. I was thrilled to see that Alistair Croll picked up on this trend and took it one step further in this eloquent blog post.  It truly feels like we're facing the next big threshold - what the heck to do with all that data now that it doesn't feel so big anymore.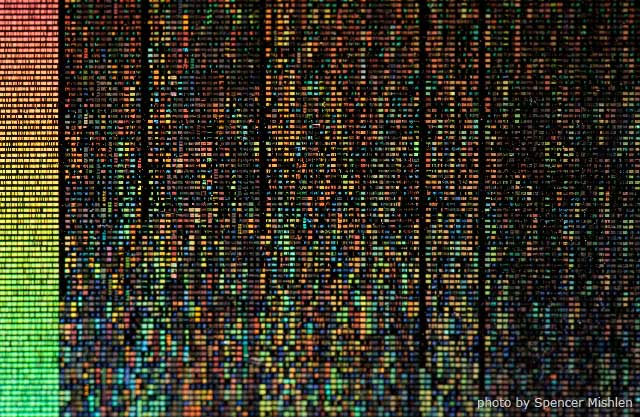 Art Imitates Data
Though Strata's tagline is "the business of big data," it seems to be shedding its purely corporate motto. This year I was thrilled to see a plethora of creative data-related talks.  Ben Fry of Fathom gave a fantastic keynote on his portfolio of beautiful data visualizations, from visualizing trends in civic tech to looking at the rise and fall of Fortune 500 companies over time. The great Bin Yu of Berkeley gave a talk on reconstructing movies from fMRI brain signals, and our good pals from NYC, Brian Abelson and Tom Levine of csv soundsystem, gave a talk on Gastronomification for Big Data Analysis. As big data becomes more accessible to more and more fields, I look forward to seeing a greater diversity of great data-related projects taking the Strata stage.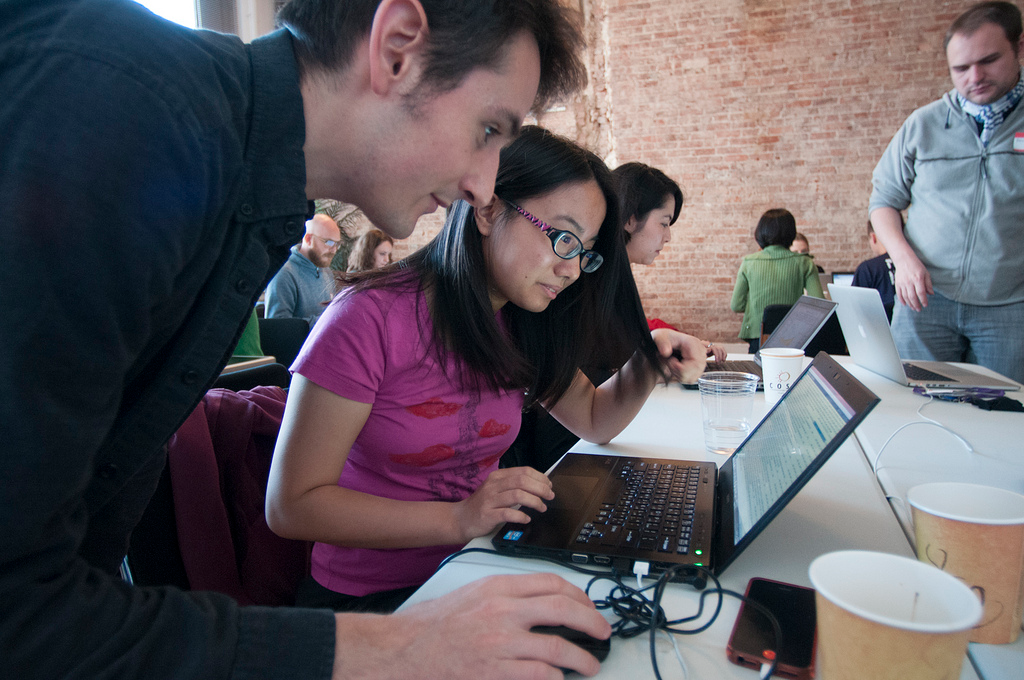 Data for Good!
Maybe most heartening was the overwhelming number of talks addressing data for social good.  I moderated a panel on Data for Good with Drew Conway, Elena Eneva, and Rayid Ghani of Data Science for Social Good, in which we discussed the ways data scientists can give back to making the world a better place. Megan Price gave a fantastic talk on Record Linkage for Quantifying Conflict Casualties in Syria, Data Hero Max Richman gave a talk on his work with Mobile Accord sending surveys to millions of cellphones across the globe, and Drew Sullivan reported on ways to use big data to combat organized crime.  In fact, there was an entire "ethics and privacy" track this year, a new conversation that I'm very excited to see coming to the fore and look forward to more examples of big data for the greater good in Stratas to come. 
So here we are, no longer facing the difficulties of where to put the data or how to look at it, but now faced with the question of what to do with it all. At DataKind we've always been fan of the data science truism that, "It's not about the data, it's about asking the right questions." As long as the questions we're asking are turning towards ethics, social good, and gastronomification, we're in for a very exciting and enriching age for big data.
Like these conference recaps? Read our recap of Visualized 2014 here.