In this highly scientific report, we reflect on some of our favorite metrics from the year. To start, perhaps our favorite metric is that we had 3650 new community members sign up to get involved with us! This includes data experts looking to use their skills to give back, social change organizations looking to use data science to transform their work, Miriam's dad that eagerly reads our newsletters, and hundreds of new supporters looking to join the Data-for-Good movement. In short, these 3650 individuals represent our growing community, the foundation for everything that we do. None of the other numbers below are possible without you. Thank you to everyone who joined us this year - we are so grateful to have you with us!
Want to make it 3651? Join us!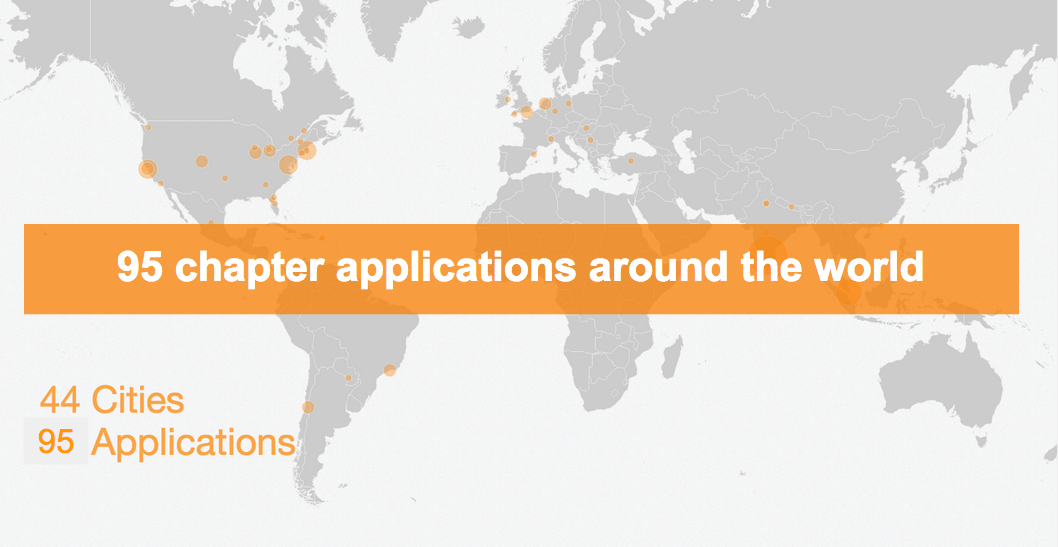 Earlier this year, we sent out our biggest call to action yet. Start a DataKind Chapter in your community! Whoah. In the end, we received nearly 100 applications from over 40 cities around the world.  We were blown away by the amazing people who stepped up to lead DataKind in their community, from analysts working to harness open data in their communities to machine learning experts seeking to empower advocacy groups. We are deeply grateful to everyone who took the time to apply and immensely proud to be in the company of such data heroes.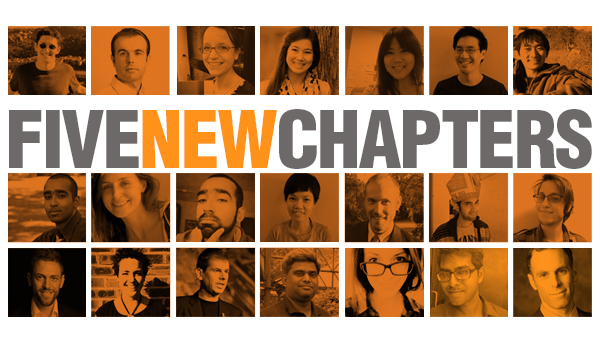 In August, we were thrilled to add five new pins to the DataKind map and five new Chapters to join DataKind UK!  DataKind Bangalore, DataKind Dublin, DataKind San Francisco, DataKind Singapore and DataKind Washington DC have hit the ground running ever since. From DataDives to Project Accelerators to data science workshops, this amazing group of volunteer Chapter Leaders is spearheading the Data-for-Good movement in their communities by organizing events and connecting local data science volunteers with mission-driven organizations to tackle humanity's toughest challenges. We're still in awe and are so honored to call them colleagues.
Our signature program, the DataCorps, connects teams of hand-selected volunteer data scientists with social change organizations on 6-9 month projects that leverage data science to maximize their impact. This year we completed six projects and just launched four more. Learn more about our work with Crisis Text Line and how our initial DataDive project led to this long-term project using data science to more quickly route teens in crisis to potentially life-saving support. Through the Pivotal for Good program, one of their star data scientists on staff, Noelle Sio, is committing 3 months pro bono to make this happen.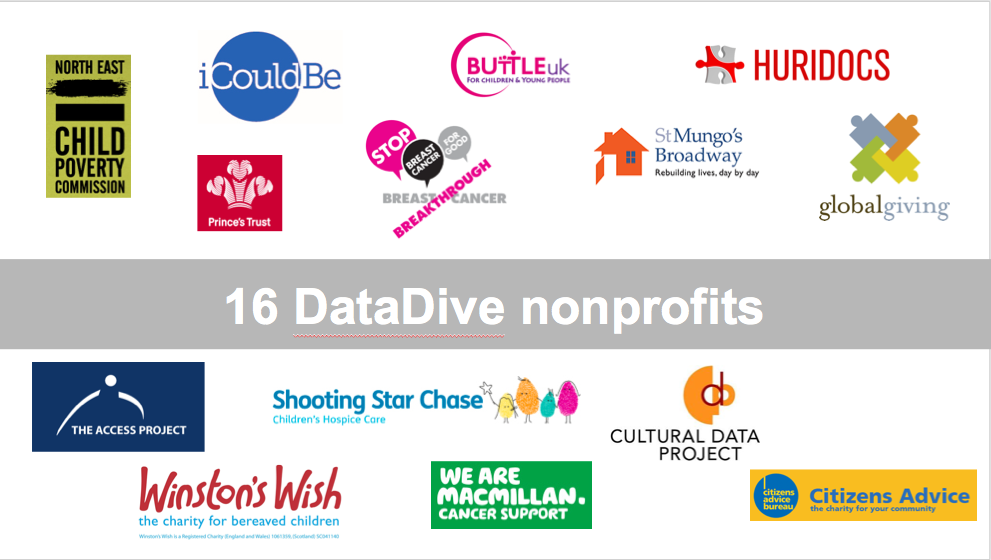 From the UK to Nashville to Dublin, DataKind volunteers have worked with 16 nonprofits and charities over the course of five DataDive weekends this year. DataDives are weekend-long, marathon-style events where mission-driven organizations work alongside teams of volunteer data enthusiasts to use data to gain insight into their programs and the communities they serve. From helping Shooting Star Chase, a UK children's hospice, find 30,000 children in need of care to HURIDOCS make information on human rights cases accessible for activists and lawyers, it's amazing just how much can be accomplished in a weekend with a committed group of volunteer data experts, visionary organizations and, of course, a healthy supply of pizza to keep everyone going. DataKind UK doubled down and did two DataDives in one month and DataKind Dublin just held its first DataDive in December, only four months after launching! Meanwhile, on this side of the pond, we held our own DataDive in Nashville in the fall, sponsored by Teradata Cares. More DataDives to come in 2015!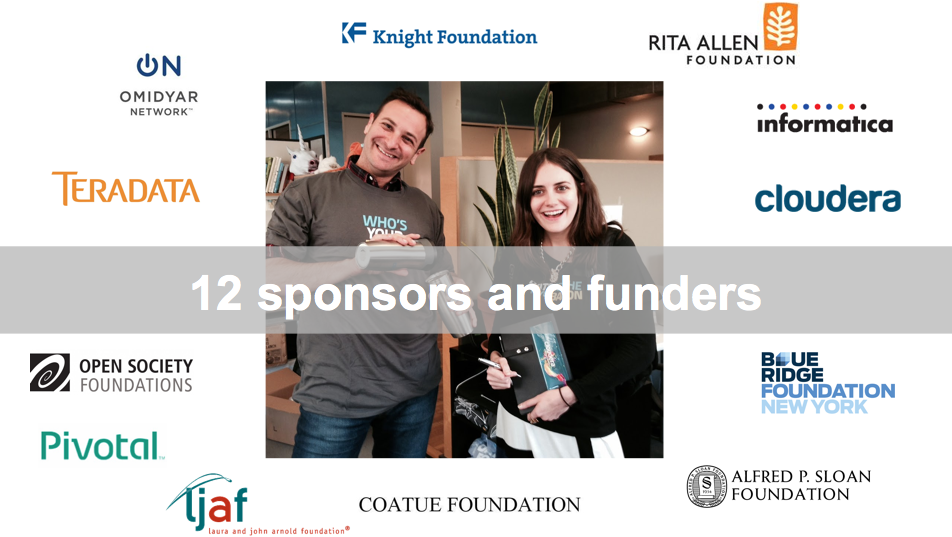 We of course can't do our work without our tremendous supporters like Teradata Cares. This year, we were thrilled to welcome new members to the DataKind family: Cloudera and Informatica Corporation. As DataKind sponsors, Cloudera and Informatica Corporation will jointly fund DataKind programs and projects aimed at improving the use of data in the social sector. Their support means more nonprofits will team up with data scientists to tackle the world's biggest problems and learn about how data science can advance their missions. Check out the full press releases on the Cloudera and Informatica Corporation websites.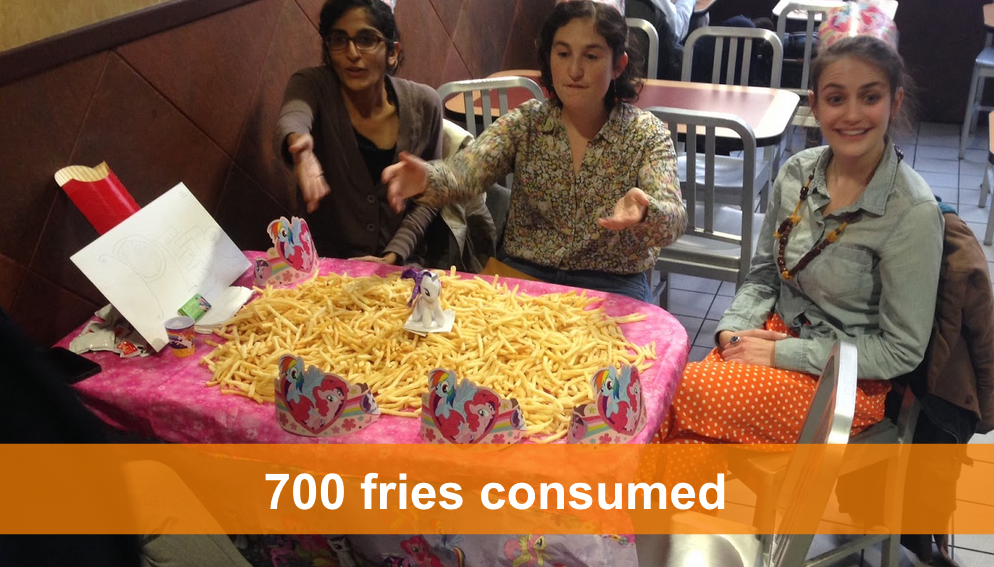 Our Data Engineer, Peter Darche, had a dream. A dream to have a fry party. Here at DataKind, we are all about making dreams come true.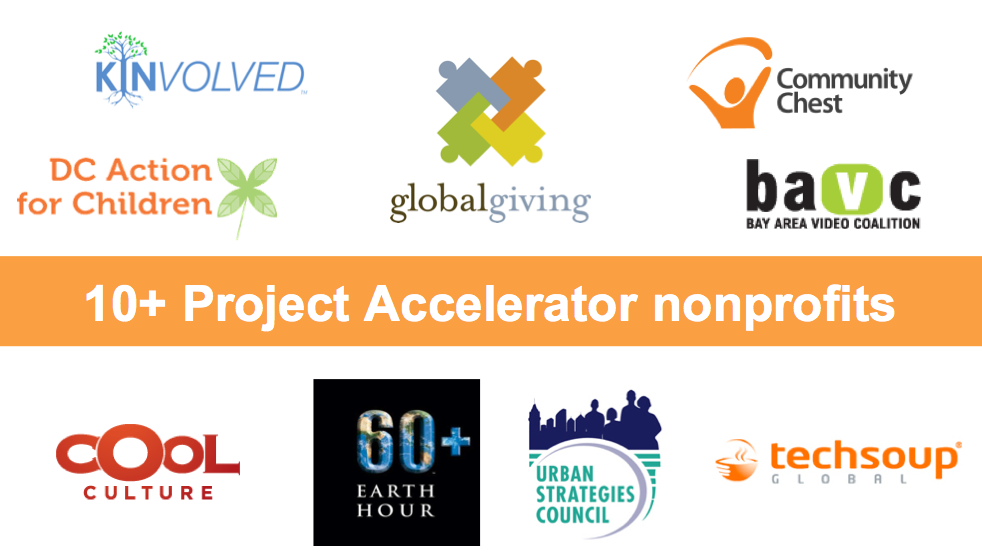 Project Accelerators are brainstorming sessions that bring together experts with backgrounds in nonprofits, civil service and data science to help organizations take the first steps toward a successful data science project. For example, they may help an organization determine the types of questions their data can answer or where to find or better collect the data they need. They can also ultimately lead to a DataDive. Our Chapters held Project Accelerators around the world, from Singapore to DC to Dublin to San Francisco. Read about DataKind San Francisco's recent event that helped five local nonprofits jumpstart their data science journey.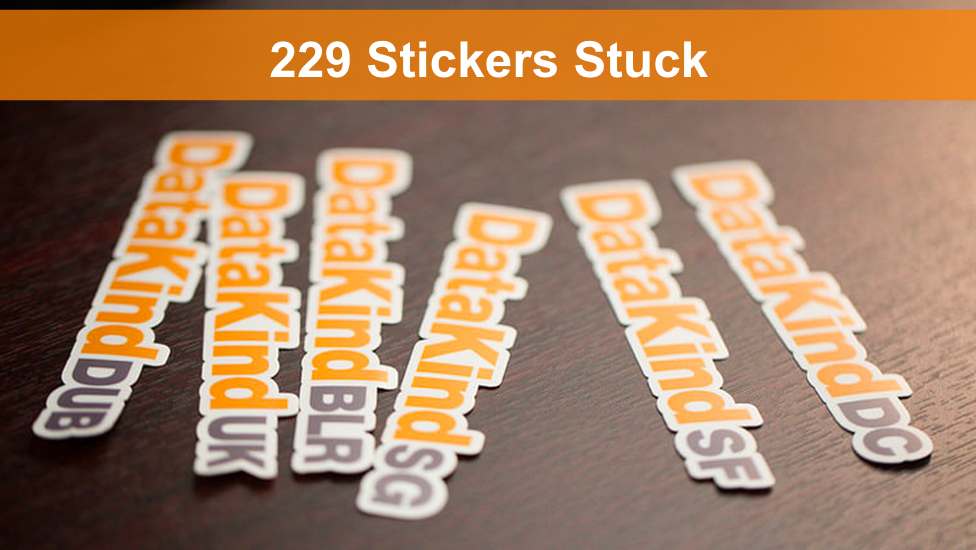 Many people know and love DataKind for our dedication to using data science to tackle the world's toughest challenges. Others just really like our stickers. Seriously, they always fly off the tables at our events, which is why we were so pleased to add five new ones to our inventory! At our Chapter Summit in New York earlier this year, we brought together the full DataKind global network to discuss how we'll work together to bring the Data-for-Good movement to each of our communities. Needless to say, it was a fantastic weekend filled with ideas, great conversation and bags of swag for each Chapter to take home. We can't wait to see these show up on laptops around the world!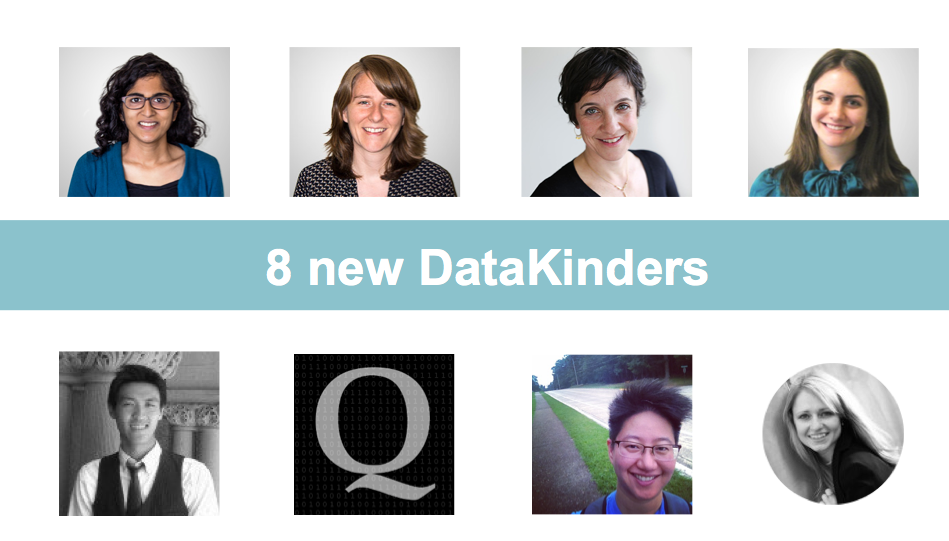 Holy smokes! The DataKind staff here in New York is growing by leaps and bounds with many new hires this year. Roll call! Shubha Bala our "probably the coolest person you'll meet" Programs Strategist, Miriam Young our "crazy about bunnies" Communications Specialist, Adene Sacks our "stellar faciilitator" Senior Advisor, Magdalen Sanglio our "don't even try to keep up with me" Development Associate, Zhe Zhang our "super scoper of data science adventures" summer Data Creative, Q our "insanely good at French AND data science process" Interim Program Director, Serena Lin our "excuse me do NOT try to overbook Jake's calendar" Executive Assistant and last but not least, Veronica Ludwig, our "ever-on-top-of-it" event planner and HR consultant. Who will join our roster next? Our "daring to scale DataKind's work" new Director of Programs soon to be hired.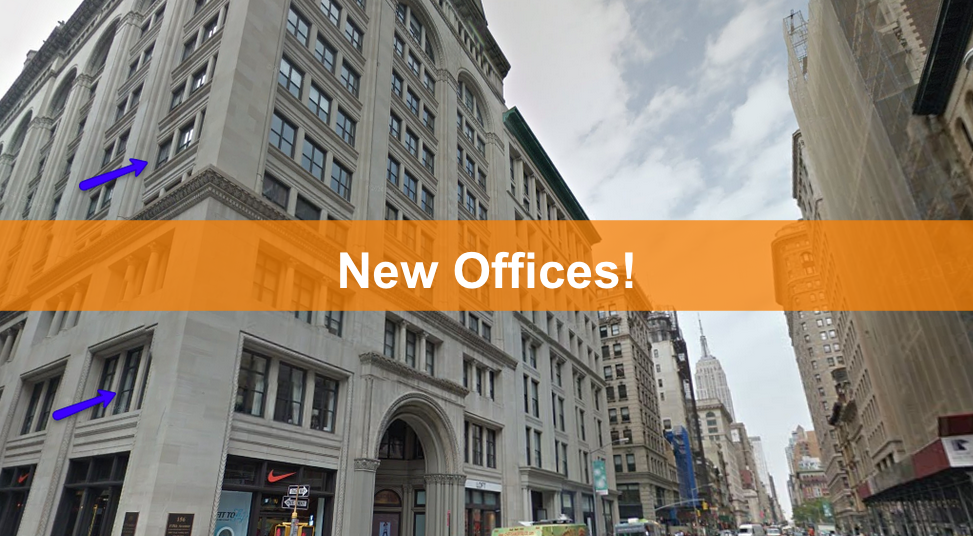 Big news! We're packing our stickers, folding our hoodies, and setting our GPS for the far off isle of Manhattan. While we're sad to be leaving our family at Blue Ridge Foundation, we're excited to be neighbors of Civic Hall, a vibrant, collaborative community center and event space being developed by Andrew Rasiej and Micah Sifry who run Personal Democracy Media and Personal Democracy Forum and who are Senior Advisors to the Sunlight Foundation. Read more about our upcoming move and come up and see us sometime!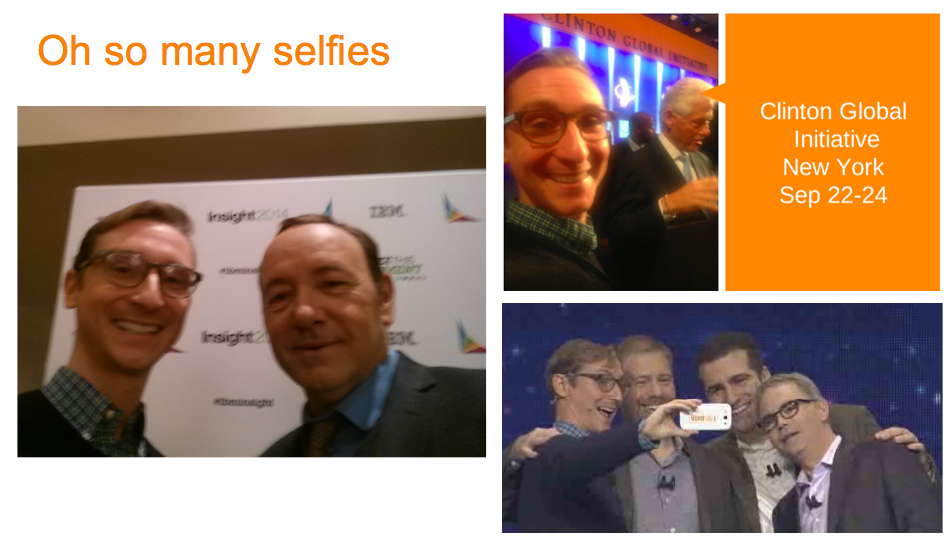 Our Founder and Executive Director, Jake Porway, was all over the place this year and he has the selfies to prove it! As host of IBM Insight, he had the chance to not only snap many a great shot but tell the story of our work with some of our partners like DC Action for Children, DonorsChoose.org and Amnesty International. He also had the chance to attend the Clinton Global Initiative where we made a HUGE announcement: we're launching a full-time, in-house data science team for good. Read more about our newest initiative and get ready for big steps forward on this next year! (And undoubtedly many more selfies as well.)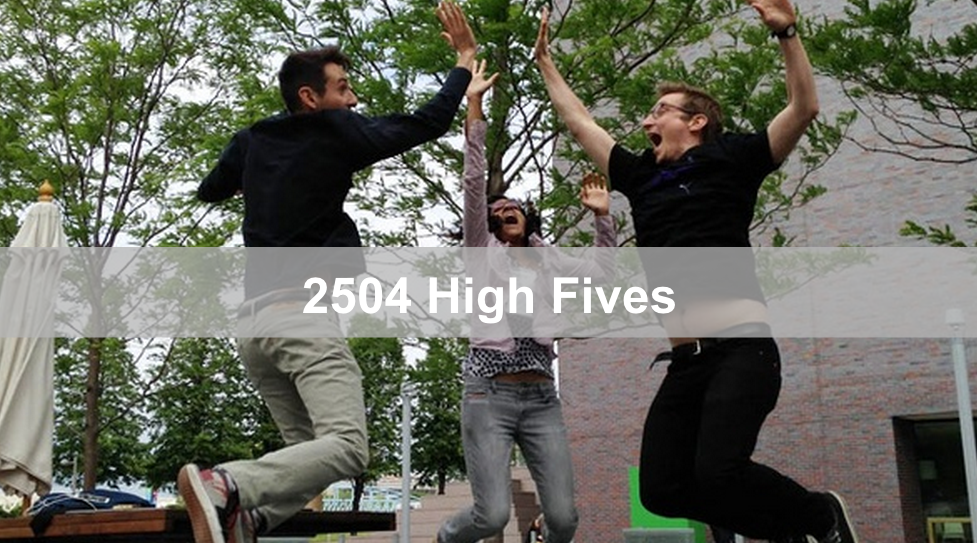 Phew! With so many wins to celebrate, let's just say we've been high fiving left and right - not just to each other, but to all of YOU that are helping to spread Data-for-Good! We can't wait for even more in 2015. Thank you for being part of the DataKind family - you are what inspires us and helps us soar.