DataKind Bangalore's third DataDive was indeed special in many ways. First, it brought together four mission-driven nonprofits with a diverse set of interests—from human rights to healthcare to education. Second, data visualization was the predominant theme of the event. And, most importantly, this was the biggest DataDive ever in Bangalore with more than 120 participants. Read on to learn more about the most anticipated event of the year at DataKind Bangalore.


Advancing Maternal Health with Antara Foundation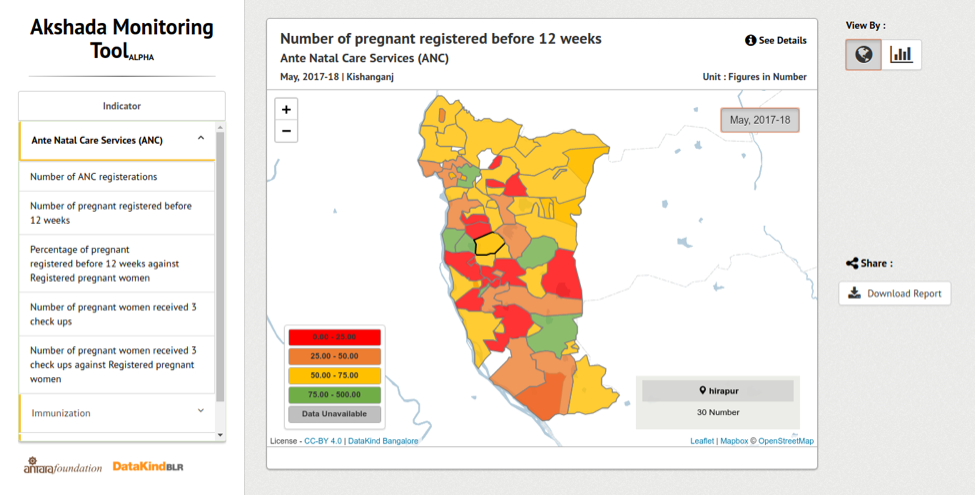 A prototype of the map of health centers in the block of Kishanganj, Rajasthan, grouped by the health indicators of pregnant women and infants.
Started in 2013, Antara Foundation promotes maternal and infant health. They built a network of healthcare workers in the state of Rajasthan to deliver timely medical assistance to new and expectant mothers in rural corners. Powered by three groups of frontline workers, Antara accelerates the reach of maternal care in several districts.
To better utilize all the data collected by its frontline workers and track changes in periodically updated data, Antara partnered with DataKind Bangalore. The goal of this collaboration was to create meaningful dashboards to group rural health centers by the health indicators of pregnant women and infants, analyze gaps in health centers, identify locations that need immediate medical attention, and track changes in key indicators.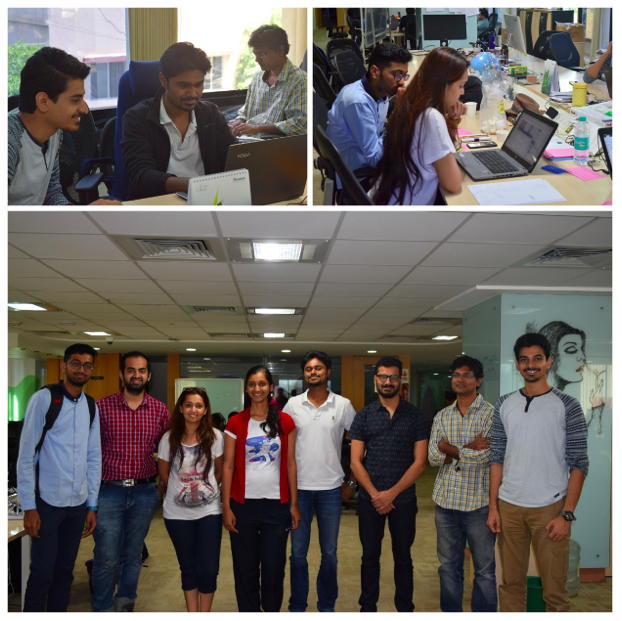 Team Antara: The eight-member team sliced, diced, and trimmed the data set for use with interactive dashboards and maps.
Our team of volunteers started with a sample data set and data dictionary. At the DataDive, we were able to identify data discrepancies, trim the data set, and define the boundary of each village. We are now on our way to building the first prototype of dashboards based on Node.js and Geojson, and we look forward to continuing work with Antara to help them predict and prepare for high risk pregnancies and better immunization for children.
"I got an outsider's perspective on how all the data can be used."

— Harsh Vardhan Sahni, Antara Foundation
Helping CHRI Monitor the Spread of Legal Aid

A prototype of the interactive map that will help CHRI track the spread of legal aid in India. 
Since 1987, Commonwealth Human Rights Initiative (CHRI) has been championing the cause of right to information and justice. Headquartered in New Delhi, India, this nonprofit sought DataKind Bangalore's help to create an enhanced, data-driven reporting tool to monitor the availability of legal aid across Indian states.
One of CHRI's prime objectives is to ensure free access to legal aid for all Indian citizens, as mandated by the state. DataKind Bangalore's expertise in data visualization helped in building a prototype of an interactive map with CHRI's data that displays the availability of different types of legal resources in each state—with an option to perform comparative analysis.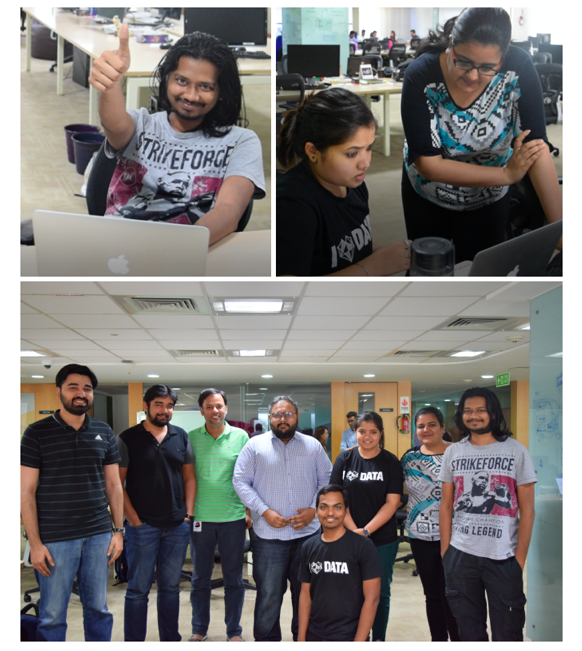 Team CHRI—a group of expert mentors and passionate newbies—is set to mark another milestone in DataKind Bangalore's growing expertise in data visualization. 
DataKind Bangalore's volunteers are excited about all the progress made at the DataDive, including a thematic regrouping of the data and wireframes of the interactive map, and look forward to continued collaboration with CHRI.
"I have understood the whole process of transforming raw data into a visual map."
— Raja Bagga, CHRI

 
Building a Scorecard for Assessing the Quality of Education

Prototype of dashboards showing performance of schools in different districts.
Karnataka Learning Partnership (KLP) is dedicated to developing a public platform for all the stakeholders involved in the cause of providing access to education in the state of Karnataka. A long-time partner of DataKind Bangalore, KLP wanted to assess the quality of public primary education by analyzing the data collected from three different sources—feedback from the community, result of contests held at rural towns, and district-level data available on the DISE portal.
Our volunteers took on the challenge of exploring the data and determining how each school, village, and district can be compared. At the DataDive, the initial phase of data exploration started with the help of Superset—an intuitive data exploration and visualization tool.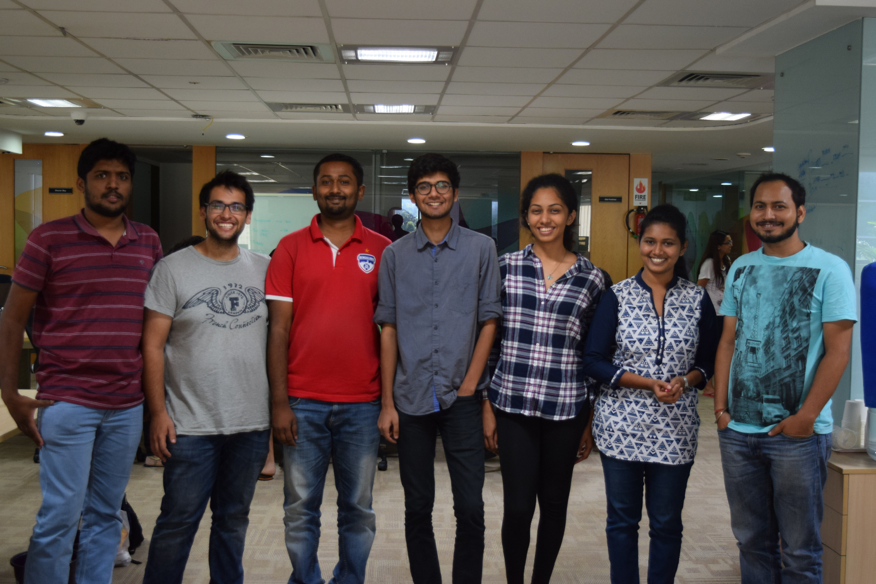 Team KLP members are all smiles after a productive weekend of data exploration.
Our volunteers are now busy building comprehendible dashboards that will give KLP the complete flexibility to compare performance indicators across multiple schools in Karnataka. 
"This year's DataDive presented a great opportunity to learn Python and Superset."
—  Arpita Panda, DataKind volunteer for KLP
Helping Pollinate Energy Identify Urban Poor Communities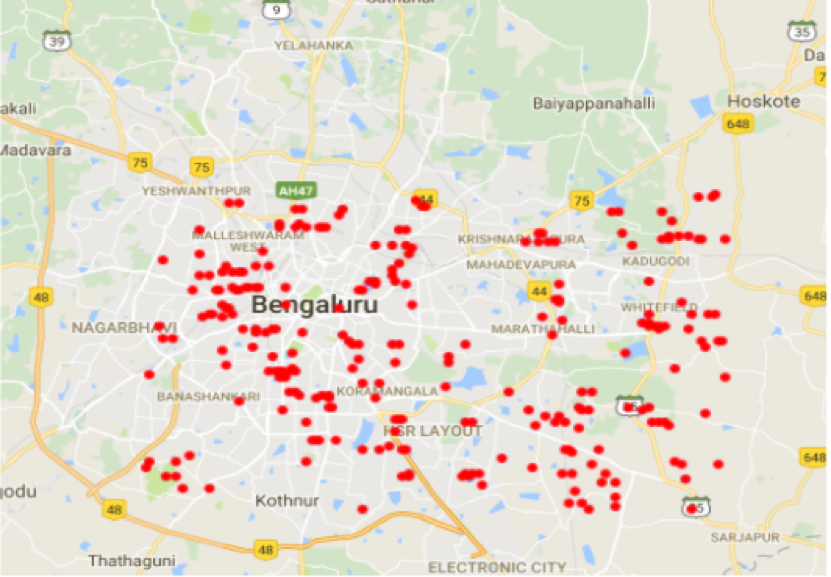 Sample map of Bangalore highlighting urban poor communities
Pollinate Energy is passionate about improving the quality of life in urban poor communities with the help of innovative, affordable products like Sunking Home—an environmental friendly solar-powered lamp—and Envirofit Cookstove—an efficient cooking appliance that runs on clean fuels. 
Pollinate Energy partnered with DataKind Bangalore to address the challenge of detecting various urban poor communities in Bangalore via satellite images and other data proxies.
Pollinate Energy was using Google Maps to identify urban poor settlements, but this was a manual, time-consuming process that was challenging due to duplicate data and a lack of validation mechanism.
At the DataDive, our volunteers identified two different approaches to addressing the challenges:
Scanning satellite images for markers that indicate the presence of urban poor communities
Using geocoding to perform an exploratory data analysis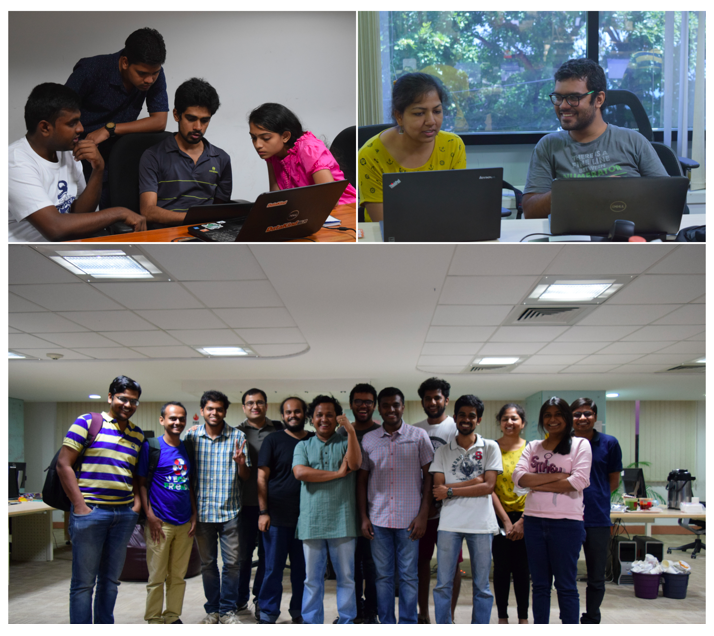 Geocoding and transfer learning with a bit of computer vision—team Pollinate shakes it all up. 
With satellite images, the team used computer vision techniques to extract the HSV format of the images, and then applied thresholds on the resulting images to highlight the areas that contain specific markers of urban poor communities.  
For the exploratory data analysis, the team used the undersampling technique to weed out affluent neighborhoods. The findings from this analysis will help Pollinate Energy expand its operation in Bangalore. 
 

"It was amazing to explore state-of-the-art architectures in deep learning at this DataDive."
—  Ashwin Vasan, DataKind volunteer for Pollinate Energy
Thank You
This year's DataDive was made possible by our enthusiastic volunteers, mission-driven nonprofit partners, and ThoughtWorks—our venue sponsor. Here is a note of thanks to all of you!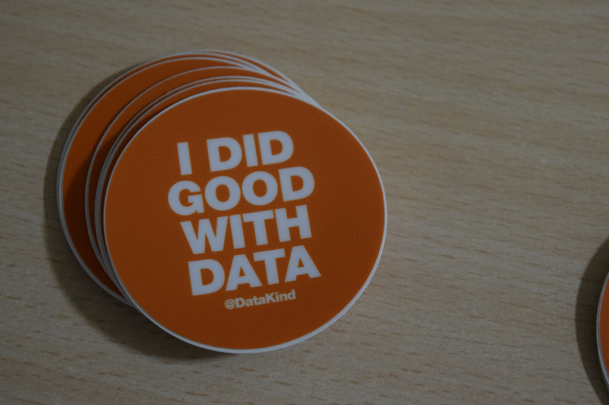 Join us
We would love to see you at our events! If you're local, join our Meetup to get involved and follow us on Facebook and Twitter for updates and announcements.