DataKind Singapore hosted its second DataDive this past April, gathering more than 70 volunteers for a weekend of analyzing data to help three phenomenal organizations advance their missions. Learn more about the work achieved in support of the Singapore Children's Society, Singapore Red Cross, and O'Joy Care Services.
Improving Understanding of Behaviors and Attitudes Around Child Abuse and Neglect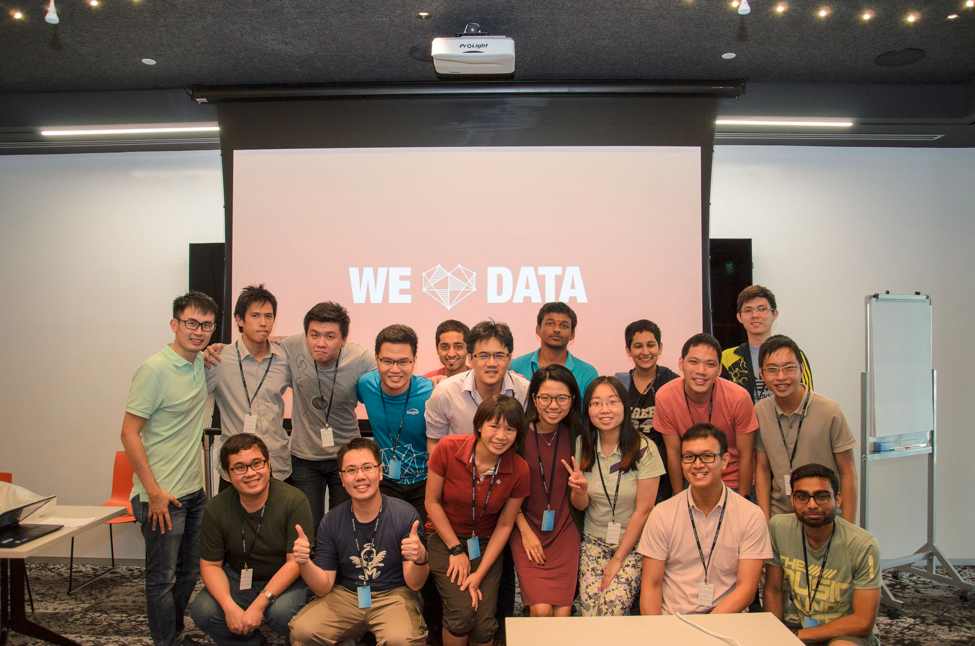 "The DataDive was a truly wonderful experience for us, with the atmosphere full of excitement as we uncovered insights from the data."
-- Denise Liu, Principal Research Officer, Singapore Children's Society
Singapore Children's Society
To better serve Singaporean youth, the Singapore Children's Society (SCS) has always been interested in conducting, stimulating and supporting research on issues related to the well-being of children. The SCS wanted to better understand perceptions about behaviors that suggest child abuse and neglect and the seriousness of these behaviors to help inform advocacy efforts, identify areas of improvement for educating the public, and enrich availability of data on child abuse and neglect in Singapore.
Analyzing survey responses, from both professionals and the general public, about the perceptions surrounding child abuse and neglect, the SCS and DataDive team looked to compare the differences in views between professionals and the public, and gain insight on abuse and neglect case characteristics. The team was able to establish characteristics associated with particular abuses such as sexual abuse as well as correlations between abusive behaviors (e.g. criticizing a child and calling a child 'useless'). In addition, a text analysis toolkit was produced, providing the SCS team with an informative, visual and fresh perspective, that will help them analyze open-ended survey questions and identify underlying topics. The team was also able to provide insights and recommendations to help advance future research efforts for SCS.
Maximizing Impact of Blood Donation Drives Across Singapore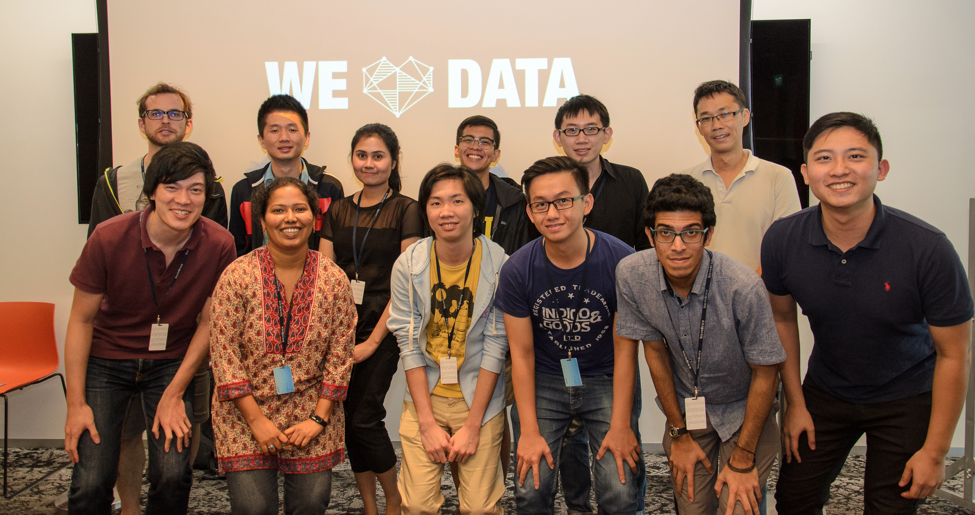 "The collaboration highlights the tangible benefits that can result when a group of committed volunteers lend their skills and expertise to benefit our community. We are very thankful for the enthusiasm and dedication shown by DataKind and all the volunteers involved in the project, and the interactive dashboards and projection model will definitely enable us to better plan our community blood drives."
 -- Robert Teo, Head of Blood Donor Recruitment Programme, Singapore Red Cross
Singapore Red Cross
Since 2001, the Singapore Red Cross' (SRC) Blood Donor Recruitment Programme (BDRP) has led the recruitment, retention and education of blood donors in Singapore. A key component of their efforts are its community blood drives. Together with bloodmobile organizers (BMOs) including hospitals, schools, private companies, religious groups and other community organizations, the SRC organizes nearly 500 drives across the country each year.
Only about 1.87% of Singapore's resident population donates blood, according to the Health Sciences Authority (HSA). The HSA estimates that 118,750 units of blood will be required to meet patients' needs in 2017, greater than the 115,976 units collected in 2016. To meet this anticipated increase in need, the SRC wished to  develop predictive models that could identify key factors influencing blood drive donation levels and project the amount of blood given at a drive within 20% of actual collection numbers. Were donation drives being held too frequently and in locations too close together? The SRC sought to answer this question and also explore possible trends surrounding blood donation levels and the types of BMOs organizing the drive.
The team set to work and created an interactive dashboard and predictive models to identify key factors that impacted blood drive donation levels. They unearthed several interesting insights on how different days of the week affected different types of organizations' blood collection performance and found that factors such as the duration of the blood drive, distance from nearby blood drives that recently took place, and timing around public holidays, were most significant in influencing donation levels at drives. Although the team was unable to develop a model to project blood donation amounts within 20% of actual units of blood collected, they came close to hitting the goal and were able to provide recommendations about other data that can be collected to improve the model's projection power.
The analytical models created and insights gained from the DataDive will help inform the SRC's day-to-day operations and determine better allocation of resources for drives, all supporting their ultimate goal to maximize blood collection at donation drives and ensure an adequate supply of safe blood for patients' in need.
Supporting Mental Well-Being and Services for the Elderly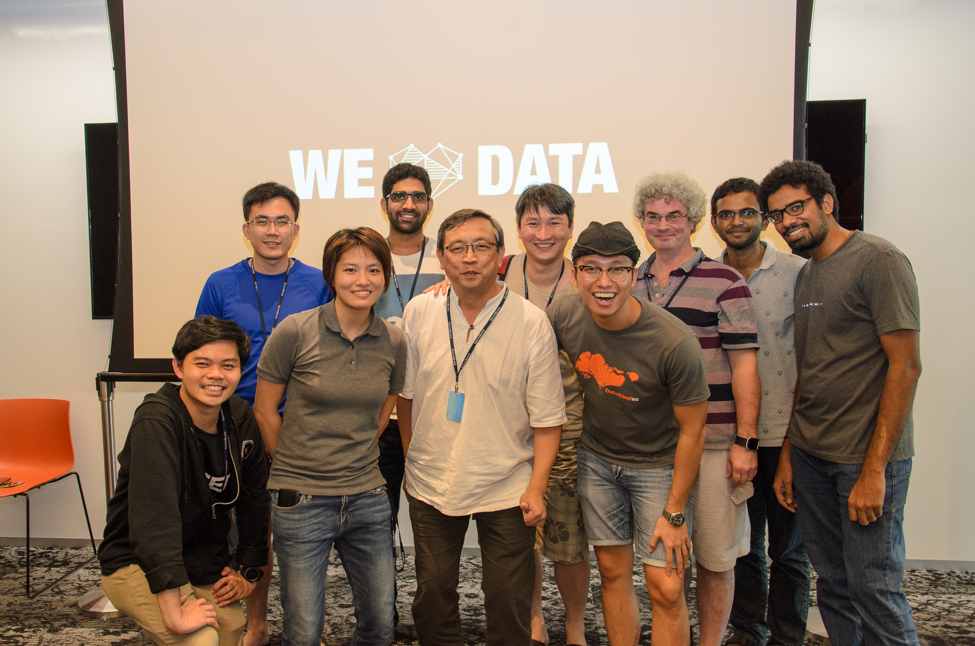 "This event has scientifically confirmed our suspicion that the current client clinical assessment tools we are using is not indicative of resources needed. We have started using additional tools towards this purposes. DataKind is indeed an enabling partner for social service organisations to have such scientific understanding."
-- Jin Kiat, Executive Director, O'Joy Care Services
O'Joy Care Services
O'Joy Care is a social service organization dedicated to promoting the psycho-emotional health of the elderly. To help improve care for their clients, O'Joy looked to analyze data to answer several questions including:
What factors contribute towards clients attending the number of sessions that they do?
Is there a way to indicate what the performance of individual counselors might be?
What is the profile of the clients that are being referred?
What factors may contribute to caregiver stress?
Tasked with finding these answers, the team first familiarized themselves with the data, exploring over 600 client records from COMIT, a community mental health intervention programme for persons at risk of or diagnosed with depression, anxiety and dementia. Using various analytic techniques they were able to extract a number of insights pertaining to O'Joy Care's initial questions.
From the data, which included medical details and demographic information about clients, the team discovered that the primary drivers for the number of sessions clients participated in included education level, type of housing and age of the client. Gaining further understanding about client characteristics, they found that professionals and administrative staff, as well as men, tend to make up the majority of clients when anxiety is the issue. When it comes to psychosis, the make up tends to be largely the unemployed. When the issue is caregiver stress, it was revealed that homemakers and females may be overrepresented.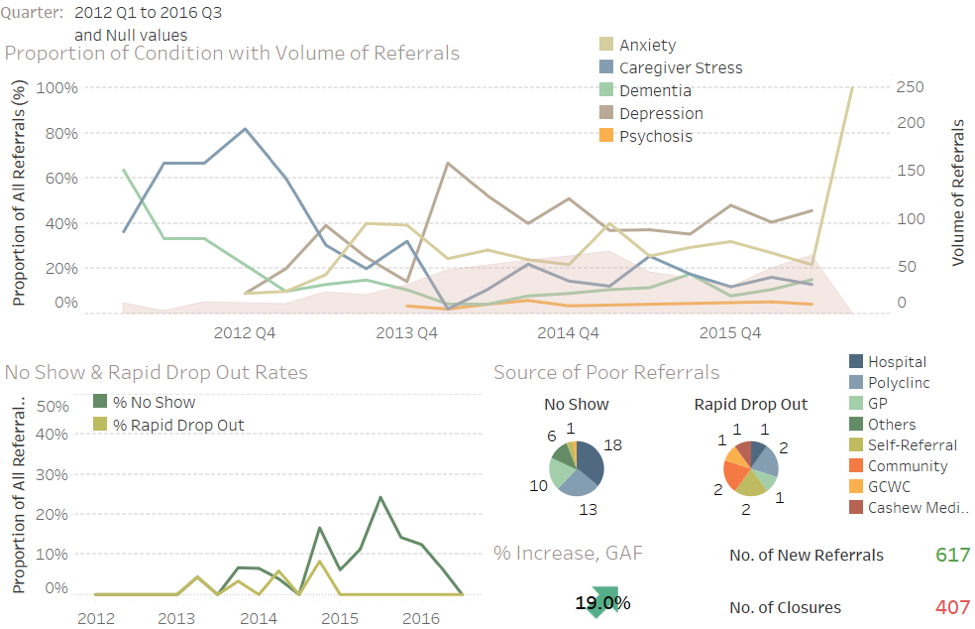 Example of the dashboard created to analyze referral sources for clients. Apart from hospitals, the community was found to be the greatest source for referral of clients to O'Joy Care.
With the dashboard and the insights gained, O'Joy Care will be able to better determine the needed resources and tools to support their team in delivering quality service to improve the mental well-being and psychosocial health of the elderly and their families, who may be dealing with with aging-related issues such as chronic disease, isolation and bereavement.
Thank You and Get Involved with DataKind Singapore

Thank you to all the volunteers that came out to help support these organizations and the tremendous work they do. Special thanks to Expedia for hosting us!
If you're local, we'd love to see you at the next DataDive or Meetup. Sign up to get involved!