In honor of National Volunteer Week, we're featuring DataCorps volunteers each day that donate their time and talents on long-term projects with social change organizations using data science to transform their work and their sector.
While DataCorps volunteers typically work in teams, today we're highlighting two DataCorps volunteers that worked solo on special projects that recently completed with Crisis Text Line and GiveDirectly.
 
Crisis Text Line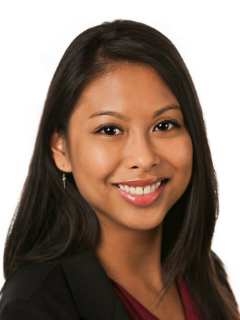 Noelle Sio Saldana
"Noelle is awesome at taking a 360 degree view of data - what's everything that might impact the outcome, how would we measure it, and finally, is it worth our time to measure? Also, it's clear Noelle loves her work - from her constant smile to her energy - her excitement for data rubs off on everyone around her."
~Bob Filbin, Chief Data Scientist, Crisis Text Line
The Work
Crisis Text Line, is a free, 24/7 text line available nationwide that connects anyone in crisis to crisis counselors. As part of the Pivotal for Good program that provides philanthropic organizations with free, dedicated engagements with Pivotal's industry-leading data scientists for a three-month period, Noelle worked Crisis Text Line, analyzing their millions of text messages from conversations with teens in crisis.
Most crisis centers and hotlines face the challenge of prioritizing incoming requests. Given the high volume of texters and their wide range of needs, how can Crisis Text Line quickly respond to those requiring urgent interventions? How can they help direct those with ongoing needs to appropriate long-term support? By analyzing Crisis Text Line's data of past conversations between texters and crisis counselors, Noelle discovered that people who text in more than four times or use words like "school," "friends," or "hurt" in their texts are likely to become "repeat texters." Repeat texters may indicate an individual that needs to be directed to long-term support. By identifying potential repeat texters early on, Crisis Text Line can better triage incoming requests and better respond based on the individual's needs.
About Noelle
Noelle is a Principal Data Scientist at Pivotal, with a background in mathematics, statistics, and data mining with an emphasis on digital media. Her work has mainly focused on helping companies across multiple industry verticals extend their analytical capabilities by exploring and modeling digital data, specifically to create an underlying analytics framework to optimize a consumer's experience.
Why volunteer with DataKind?
"I was thrilled that I had the opportunity to use my skills to do something that's having a meaningful impact of people's lives. Knowing that Crisis Text Line has already made changes in their platform based on a model that I built means that I have already succeeded in doing something meaningful with their data. It was also an amazing opportunity for me to learn new skills and a new subject matter."
 

Be Noelle's BFF
@noellesio
GiveDirectly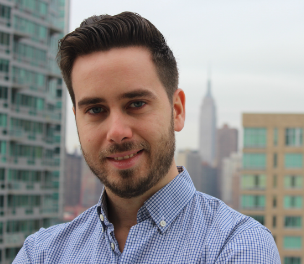 Lluis Canet
"I've been impressed with Lluis' thoroughness and clear, concise communication."

~Piali Mukhopadhyay, Chief Operating Officer, GiveDirectly 
The Work
GiveDirectly is a nonprofit organization that sends money directly to the extreme poor by providing direct cash transfers via mobile phone to households in rural Uganda and Kenya - with no strings attached. GiveDirectly came to DataKind for help targeting households in need by using roof composition as an indicator of poverty. Households in this area with thatch roofs are generally less wealthy than households with metal roofs.
In our first DataCorps project together, the team of volunteers saw an opportunity to use publicly available satellite imagery to create an algorithm that would automatically classify roof type of households, thus creating a "roofiness" map as a proxy indicator of poverty. When GiveDirectly ran into challenges using the algorithm in the field, we brought Lluis in to investigate and explore potential solutions. Lluis has continued to work with GiveDirectly and we're now in conversation about a potential second project together based on Lluis' findings.
About Lluis
I have my own data science consulting firm, Dadrin, that allows me to pursue my passion for helping organizations get smarter with their data. I help organizations with everything from understanding the data they have and how to make a better use of it to building scalable, data-driven solutions using machine learning, natural language processing or computer vision. 
Why volunteer with DataKind?
Using data science to make the world a better place sounds like a pretty good reason, doesn't it? If you can do this by meeting awesome like-minded people and learning new technologies and skills, it doesn't get any better. That's why as soon as I heard about DataKind, I knew it was a fit for me. I would encourage any data scientist to try it out.
 

Be Lluis' BFF
https://www.linkedin.com/in/lluiscanet, http://www.dadrin.com/, @LluisCanet