After announcing our five new Chapters, Chapter Leaders from around the world descended upon New York the weekend of August 22nd for the first ever DataKind Chapter Summit.  We have been scrapbooking ever since - check out some of our favorite moments and see how you can get involved with upcoming Chapter events!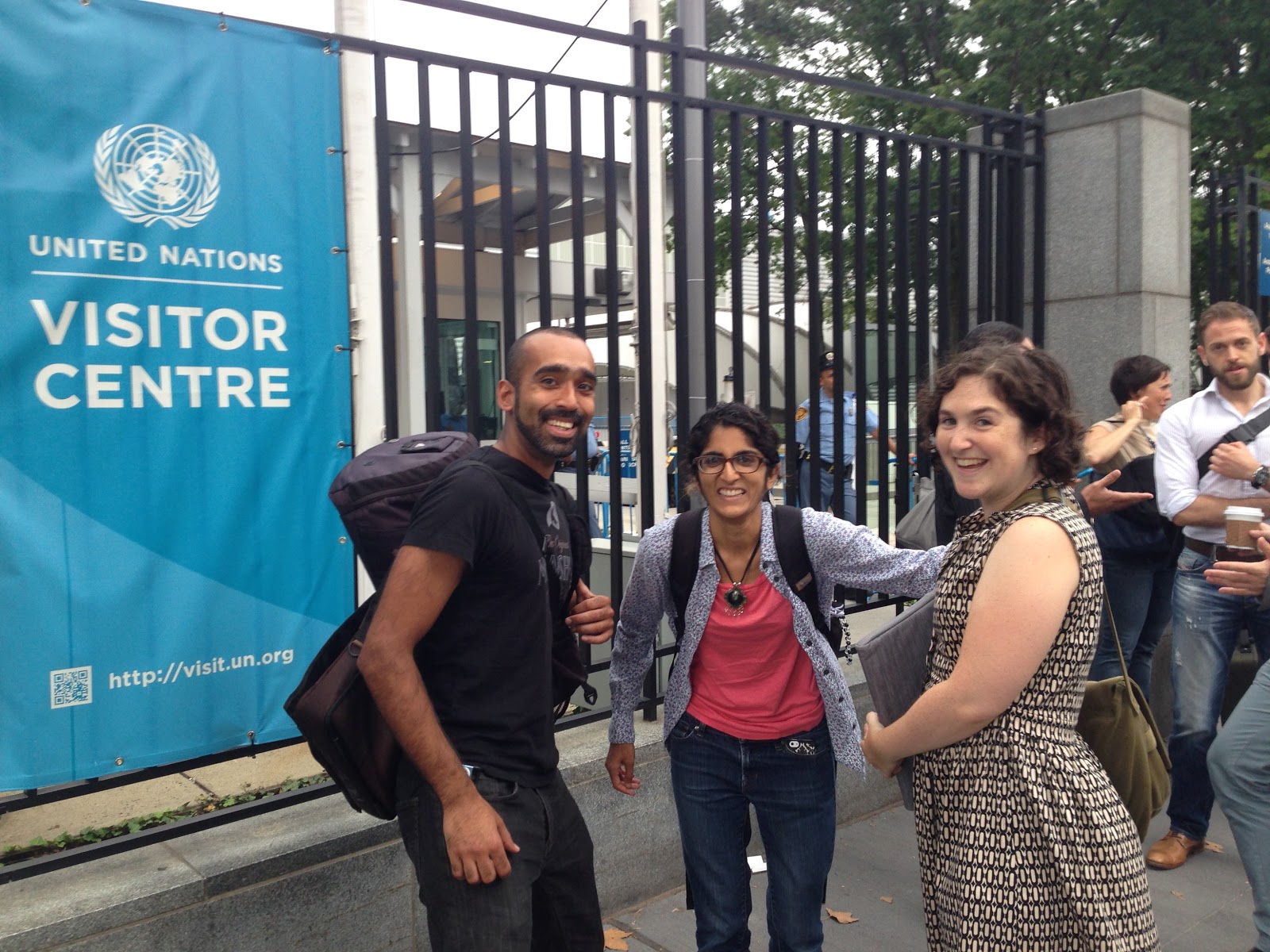 Thanks to our friends at the UN Office for the Coordination of Humanitarian Affairs (UNOCHA), we were able to kick off our global summit at the UN!  Chapter Leaders arrived one by one, many having just landed or gotten off of buses, luggage still in hand.  For most of us, this was the first time meeting in person and, many handshakes and hugs later, the global DataKind Chapter network had assembled for the first time in history.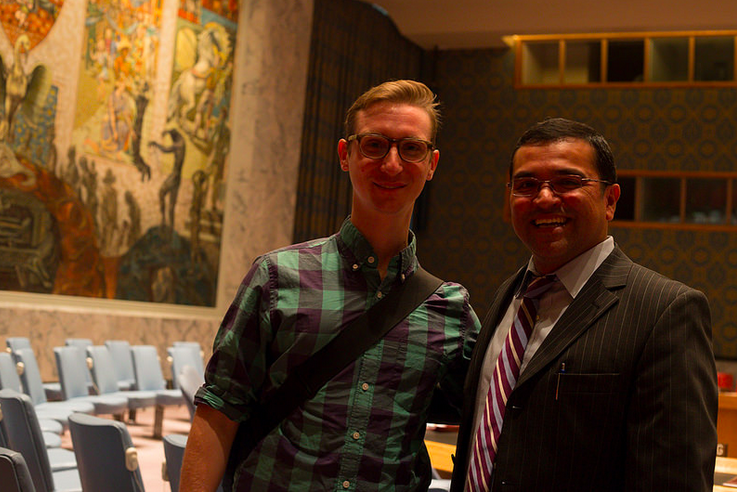 After the tour, we had a chance to speak with Javier Teran and Luis Capelo from UNOCHA about their newest initiative, the Humanitarian Data Exchange (HDX).  HDX is a new data sharing platform with the goal of making humanitarian data easy to find and use for analysis.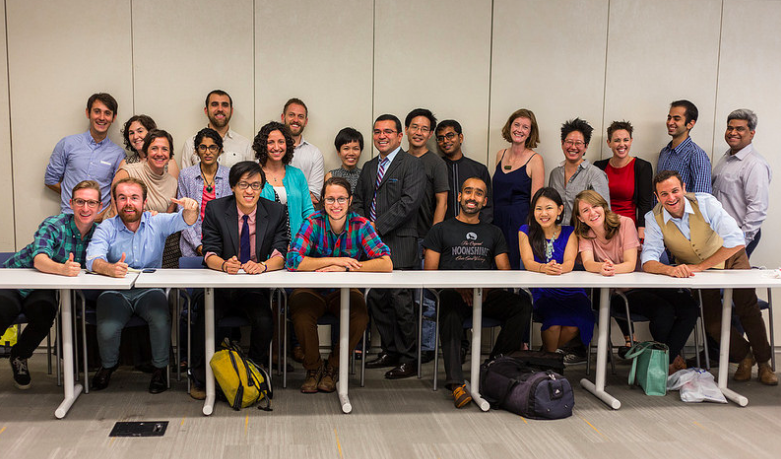 Jet lag be darned, the group had a robust discussion about the challenges around collecting and sharing humanitarian data and left feeling inspired about the potential data has to make a sweeping impact.  A perfect intro to the weekend on data-for-good.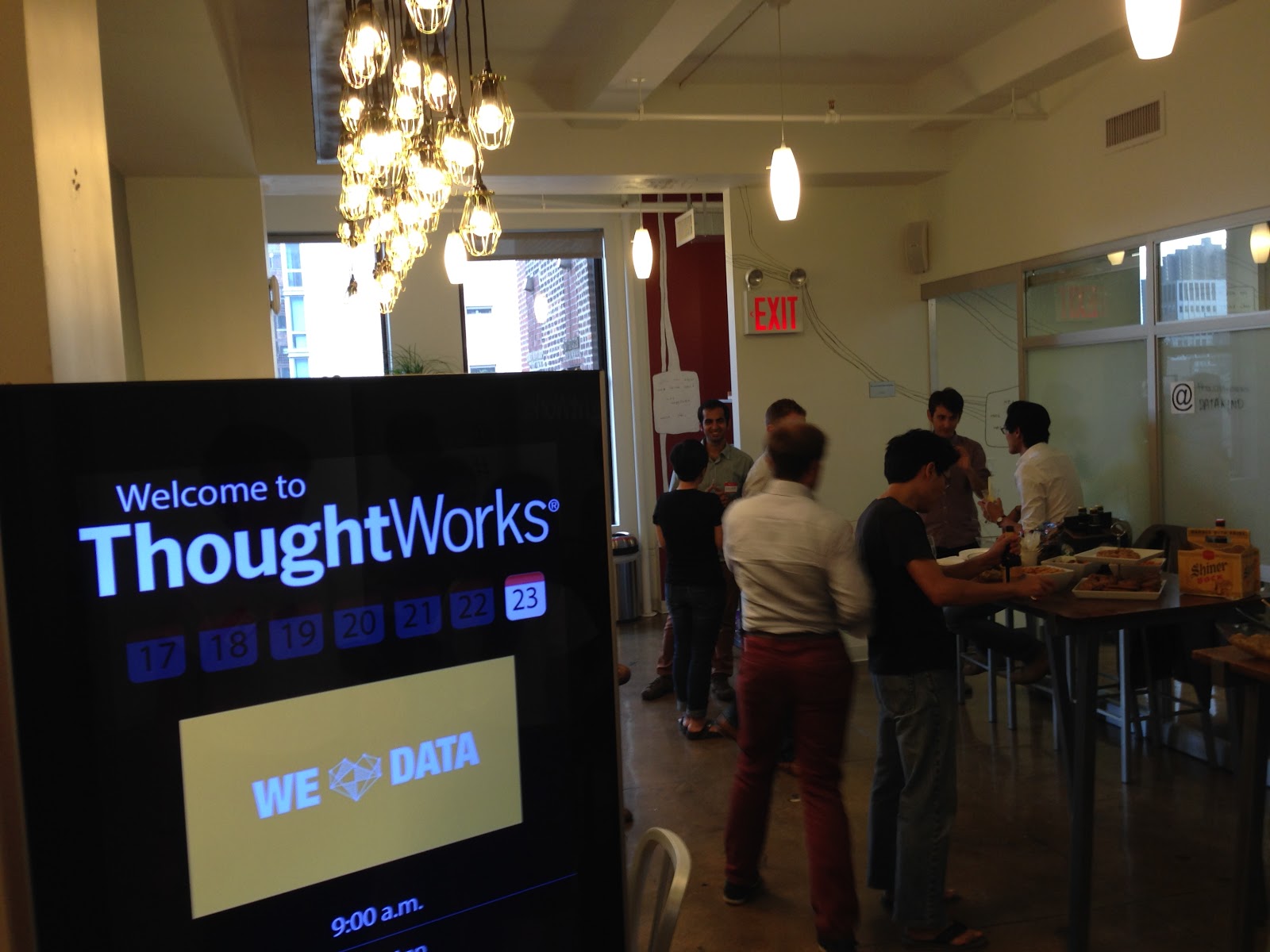 The next day it was off to our kind host, Thoughtworks - a beautiful space for exploration and creating new ideas.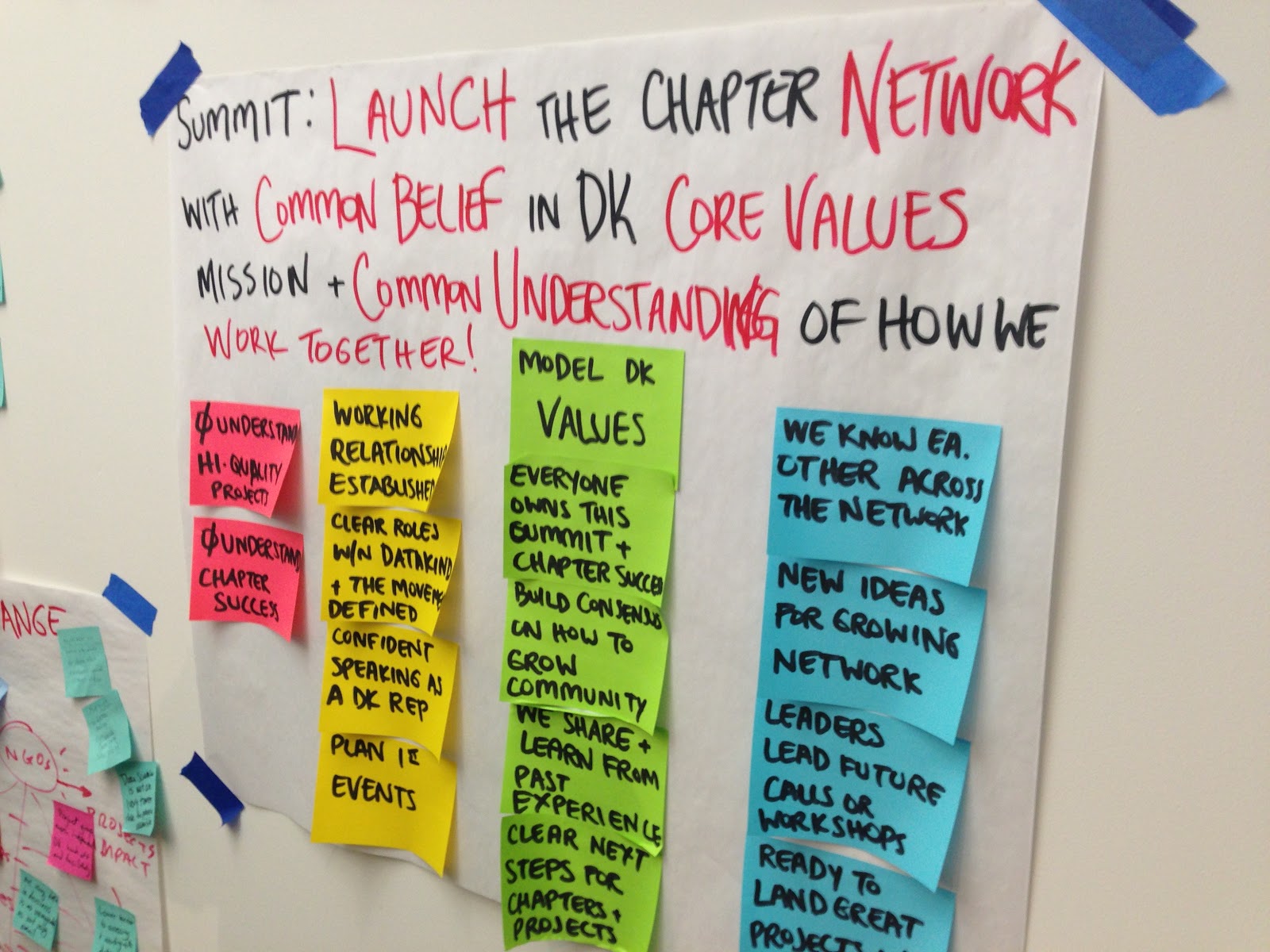 Our Community Manager, Julia Marden, made the weekend's mission clear: help the DataKind Chapter network launch successfully, poised to operate with a belief in DataKind's core values, mission, and a common understanding of how we work together.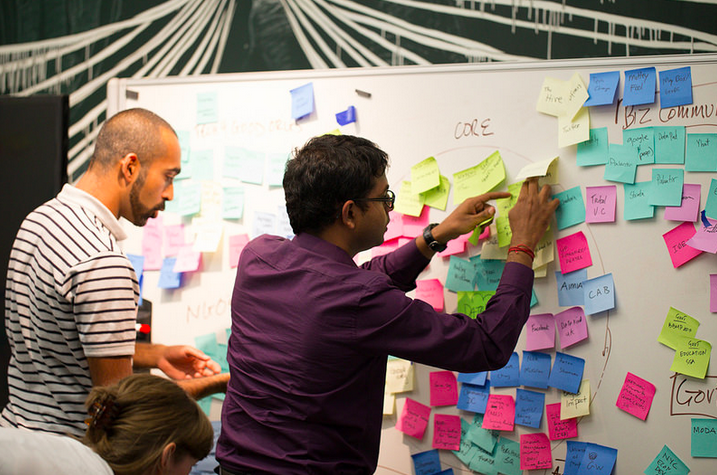 Post it notes fluttered and copious note-taking began as we worked through a number of exercises: learning DataKind's vision and theory of change, mapping the data-for-good network and discussing DataKind project case studies.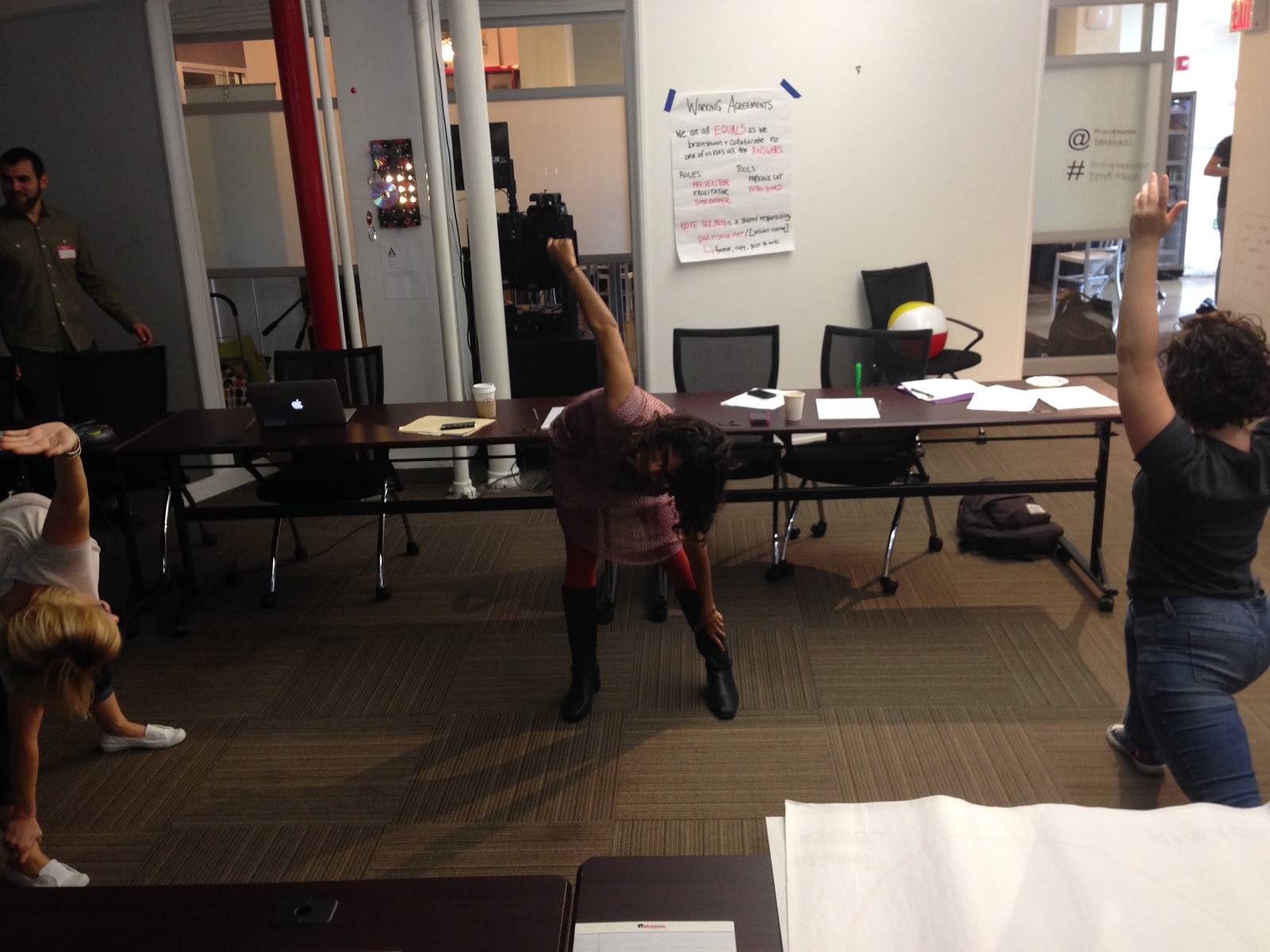 To keep our bodies and minds limber, some kicked off Day Three with flash mob yoga!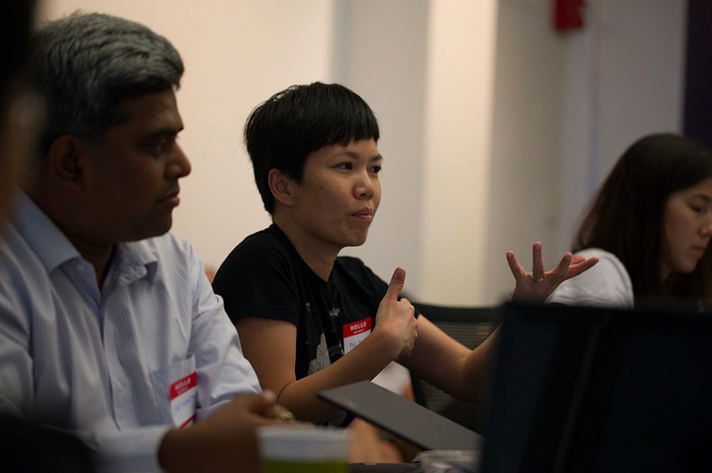 While Day Two had focused on encouraging large group discussion, Day Three was about digging into the details through small group break out sessions.  First was some "Speed Data-ing" where small groups discussd project case studies followed by breakout sessions on communications, project management and more.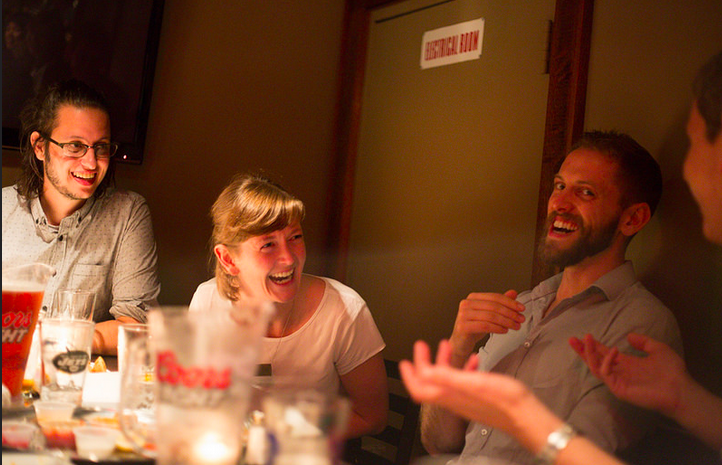 And when the work was done, it was off for fun, with DataKind UK being the life of the party as usual.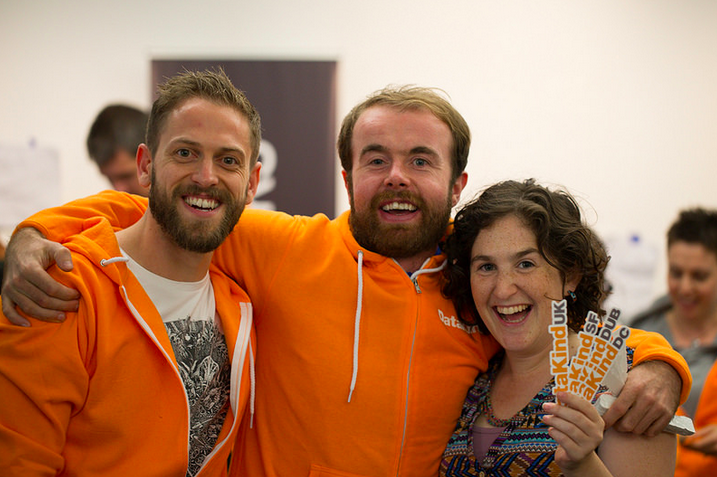 By the end of the weekend, we had transformed from a rag tag bunch of strangers to a lean, mean, orange-hoodied machine, ready to take the next steps forward in bringing the data-for-good movement home to our local communities.
So what have Chapters been up to since?
A ton!  Chapters are starting to introduce DataKind in Singapore, host kickoff events in Bangalore, attend local nonprofit events in San Francisco and even speak at conferences in Washington DC. They are inspiring conversation in the UK and bringing together data science and social sector experts with future UK DataDives and launch parties to come this month in Dublin, San Francisco, Singapore, and Washington DC.  
While they've already made a ton of progress, they need your support to be successful!
Get Involved
Join your local Chapter's Meetup for news on upcoming events!
Help spread the word and show some social media love to help them build their base! This is only the beginning of much more to come. 
(Big thanks to Ben Porway, our photographer extraordinaire!)