During their March DataDive, DataKind DC and Catholic Charities USA (CCUSA) partnered to create a map to help support the organization's efforts  for disaster assistance to individuals and families before, during, and after a tragedy hits.  
CCUSA provides the holistic and compassionate care needed to help individuals impacted by disaster recover and move forward. They wanted to create a map to better target mitigation, preparedness, relief and recovery projects in order to best serve communities that are both at greatest risk for disasters, most overlooked, and/or are ineligible for FEMA assistance.
DataKind DC used the Center for Disease Control and Prevention's (CDC) Social Vulnerability Index and a proprietary natural disaster dataset (generously donated by ATTOM Data Solutions) to develop this map using Mapbox, R, and D3.js. Version 1.0 was released this past August, just in time to help understand vulnerable populations in the wake of Hurricane Harvey.
Understanding Vulnerable Populations and Hurricane Harvey
The map showed that Houston, along with many of the counties in Hurricane Harvey's path are socially vulnerable, in particular the eight counties along the coastline where Texas issued mandatory evacuations. Every single one of these counties were found to be at least in the 80th percentile for Crowding as well as the 80th percentile for Speak English Less than Well, meaning that these counties are more vulnerable than at least 80 percent of other counties across the United States with respect to each of those two categories.
The majority of the population in most of the counties are also primarily Minorities, Single Parent Households, and Aged 17 and Under, again in at least the 80th percentile for each of these categories/demographics. In addition, Aransas County is in the 96th percentile for populations Aged 65 and Over and the 93rd percentile for Disability. Understanding these percentiles helps local relief agencies provide the assistance needed for their particular community. For example, if the community is in a high percentile for Speak English Less than Well, it is critical to identify the primary languages and find volunteers who are fluent in those languages for any community outreach.
Houston shows similar vulnerable areas, but many of the census tracts within Harris County are particularly vulnerable with Socioeconomic Status and Minority Status/Language. 34 census tracts are in the 90th percentile for at least 9 of the 15 different categories of vulnerability. The most vulnerable census tracts are in extremely high percentiles for the following categories: Aged 17 and Under, Below Poverty*, No High School Diploma, Minority, and Crowding.
While the coastal counties seem to be especially vulnerable when it comes to transportation and communication concerns, Houston has many people that will be susceptible to post-hurricane issues, such as receiving aid for rebuilding their homes and returning to their lives.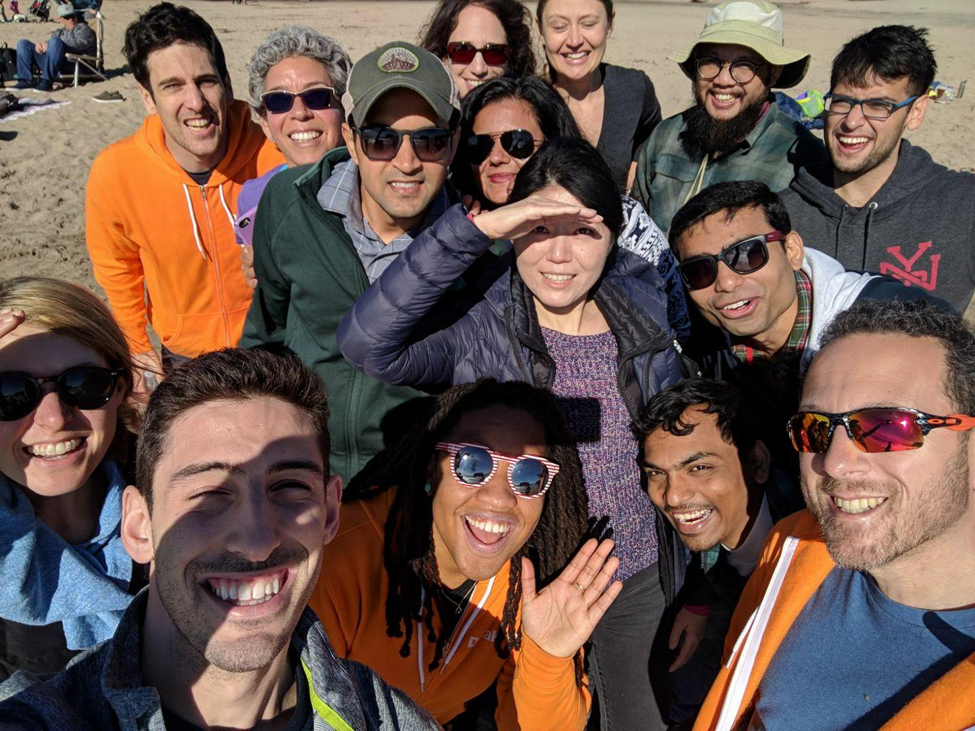 *Below Poverty is the percentile of persons below the poverty line. A higher percentile indicates a greater number of people below the poverty line.
Our Partners
Working with CCUSA has been a wonderful and inspirational experience. The map has already been used to help local relief agencies better identify and understand social vulnerability in their communities to inform planning around disaster response. With the unforgiving weather and devastating events the world has experienced in this year alone, from the earthquakes in Mexico to the hurricanes in the Atlantic and the wildfires in the West, we're hoping that this open source tool will be able to help the CCUSA and other organizations reach and support even more individuals and communities in need.
In the aftermath of Hurricane Maria, local relief agencies wanted to use this map to help efforts in Puerto Rico as well. Thanks to a quick response from the team and our partners at MapBox, we were able to update the map in a few hours to include coverage of Puerto Rico. It is projects like this, with the potential to save lives and improve welfare, that really drive and motivate our volunteers to be their best.
If you'd like to support the communities impacted by Hurricanes Irma, Harvey and Maria, donate here. A hundred percent of the funds raised will go directly towards disaster relief efforts.