With all the issues the world faces from terrorism to education and gender inequality, reading the news everyday can be quite overwhelming. However, according to historical data, we actually live in the best world that has ever existed! The world today has the smallest percentage of people below the poverty line, the lowest death rate for children under 5 years old and the lowest number of conflict-related deaths that has ever existed. (source: World Bank).
So why do we feel so hopeless about all the problems in the world? In my opinion, it's because we have access to much more information today than we ever had before, making us that much more aware of all the issues out there. And yet, it's exactly this abudance of information that also holds the key to addressing the world's problems like never before.  
Every 2 days we produce more information than humanity had produced in total through 2013 (yes, you read it right!). And the amount of data we collect and consume today can be extremely powerful to solve the main social challenges we face throughout the world. As Albert Einstein said, once you know something if you remain silent you are guilty by complicity.
I believe that data is essential to understanding the world we live in, generating consciousness and inspiring action to make progress. However, the ability to work with data - from collection to visualisation - is usually concentrated in the corporate for-profit world (there will be more than 500,000 data professionals hired in Brazil until next year).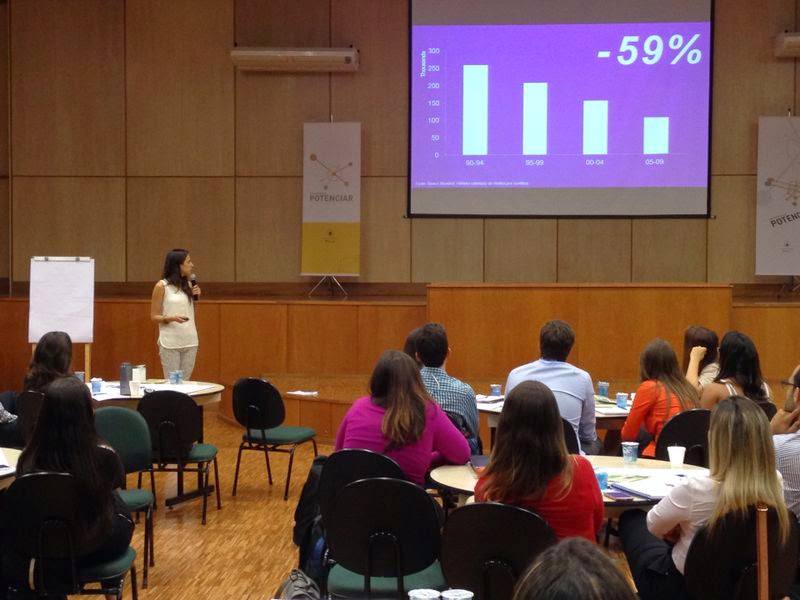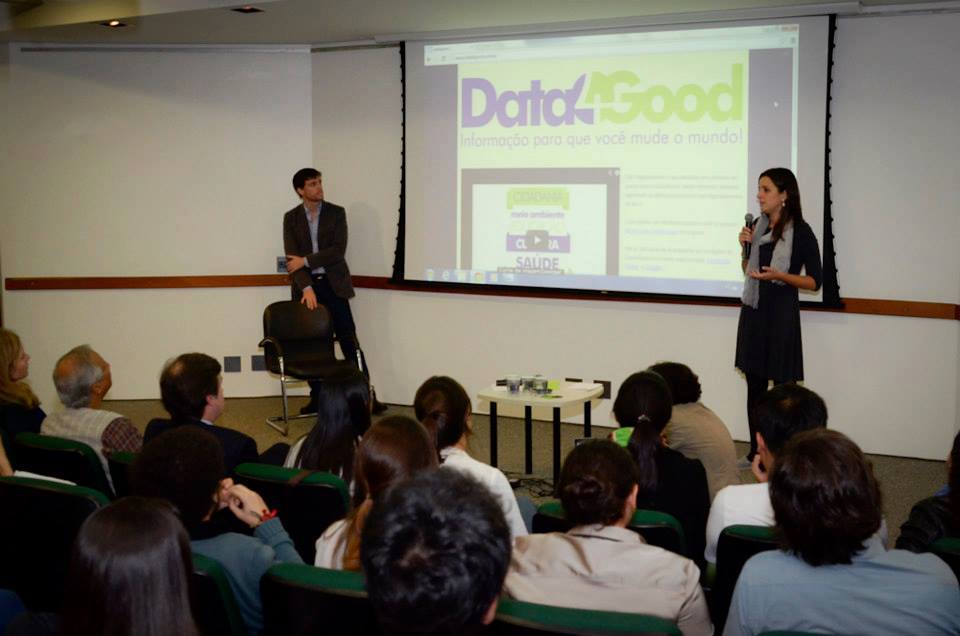 I have done some preliminary research attempting to understand the gap between the data and the social impact world in Brazil. Results show that out of 34 social organizations interviewed, 86% have frequent data challenges and 59% say they are not entirely capable of solving them. On the other hand, out of 70 data professionals interviewed, 65% have never done data analysis for a social cause. Interestingly, 90% say they would volunteer time to use their data skills for social good, but 60% say they've never done so because they didn't know organizations in need of help.
That's why I created Data4Good with the mission to promote the usage of data as an instrument of change and a solution to social problems. Data4Good started in September 2013 as a content-focused project, where we produced and promoted weekly infographics about social issues in Brazil. Our infographics also gave tips on how each citizen could act to change that situation. Over the first year, we created more than 35 infographics, gathered valuable partners and reached more than 2 million Brazilians.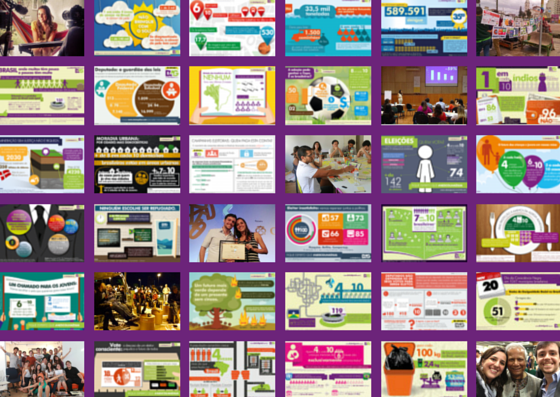 Now we are moving to a new important step: transforming Data4Good into a social business. Our goal is to use data as an instrument of change and solution of social problems through 3 main pillars:
1) MOBILIZER: creating a network of volunteers and data fellows to support NGOs and social causes;
2) EDUCATOR: producing content to educate and promote awareness around the usage of data for public issues;
3) CONSULTANT: providing consulting services to support social organizations with their biggest data challenges.
We already have 15 amazing data volunteers, several partners, and boundless energy to make this happen.
Want to join us and make Data4Good a big movement south of the Equator?
Please get in toucht You can find us here: english website | brazilian complete website | facebook | twitter | G+.
Let's build a world where information, social awareness and purpose leave no room for inequality and injustice.