Last month we hosted our 4th Annual Global Chapter Summit where we were joined by Chapter Leaders from across our global network.  A natural part of networks is dynamic change, especially when you have a network full of such active and amazing volunteers. Year over year we get to greet both familiar and new faces and this year was no exception.  We are thrilled to welcome eight new leaders to DataKind's Chapter Network:
DataKind Bangalore: Deepthi Chand Alagandula, Jayant Pahuja
DataKind DC: Aimee Barciauskas, William Ratcliff
DataKind Singapore: Arrchana Muruganantham, Neil Shah
DataKind UK: Joe Harris, Michelle Lee, Mike Taylor
We were excited by the almost uncontainable energy at the summit, and the new ideas brought forth by both our newly joined Chapter Leaders and seasoned DataKinders alike. Together we shared (and learned from!) some failures, brought forward insights about volunteer engagement, took a deeper dive into project selection to enhance processes, discussed leadership structure within each chapter to identify best practices that can be applied across the globe, and recommitted to DataKind's mission to use data science and AI, ethically and capably, to create a sustainable planet in which all have access to their basic human needs. It is this melding of knowledge, experience and enthusiasm that really allows our network to continue to thrive and grow.
The work we do at DataKind isn't driven by just one person, but is accomplished by an exchange between people, the practiced process with individuals who are not afraid to question why something must be done one way and not another. It's this rigor, alongside our value of humility, that helps the work we do flourish across the boundaries of issue areas and expertise.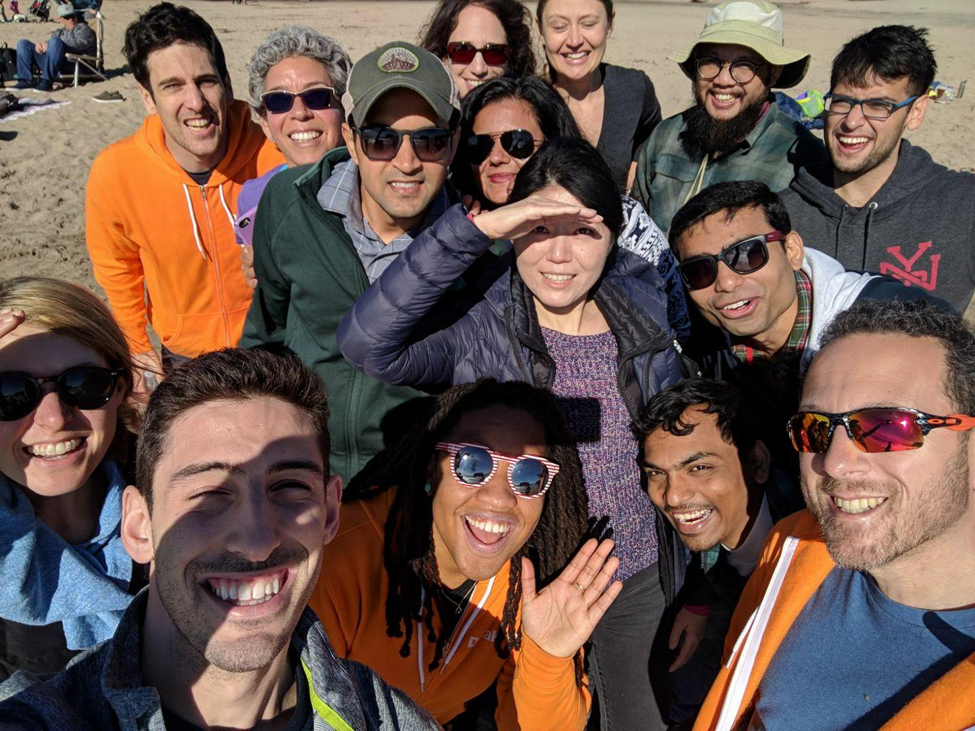 Through many spirited debates and stimulating discussions, fun banter and bonding, the summit solidified the relationships that will help propel us into greater alignment and impact for 2018 and beyond.
Thank you to all our Chapter Leaders for joining us from around the world and taking the time to participate, share learnings from the past year, and help build strategies to move our work forward. A special thanks as well to our friends at Teradata for their generous sponsorship of the Chapter Summit and commitment to supporting this global movement.
We look forward to another exciting year for DataKind and continuing to come together, as we did at the summit, in service of who we can be when we work together - and ultimately the collaborative impact we can achieve for the greater good.