We were excited to wrap up our third annual Global Chapter Summit! A truly exciting time, DataKind's global team gathered in New York over the course of two days, Oct. 15-16, to share learnings and successes from the past year and also discuss the future of DataKind, growth across Chapters, and ultimately how working together we can continue to impact the Data for Good movement.
We were thrilled to be joined by so many of our amazing and dedicated Chapter Leaders from around the world, both seasoned and new, and to see the level of engagement and enthusiasm shared by all. As we often say, good data science projects begin with a good question...and a ball of yarn. Well ok, the yarn isn't always there but we found it was a useful visualization tool to show how interconnected our network has become over the past three years.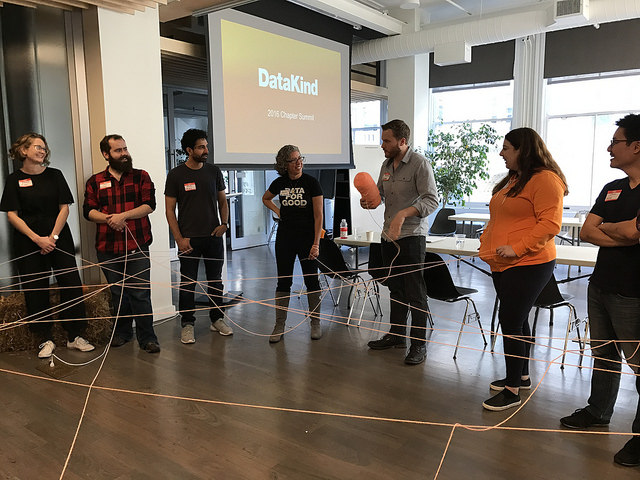 Our founder and executive director Jake Porway then posed two key questions that guided the rest of our discussions.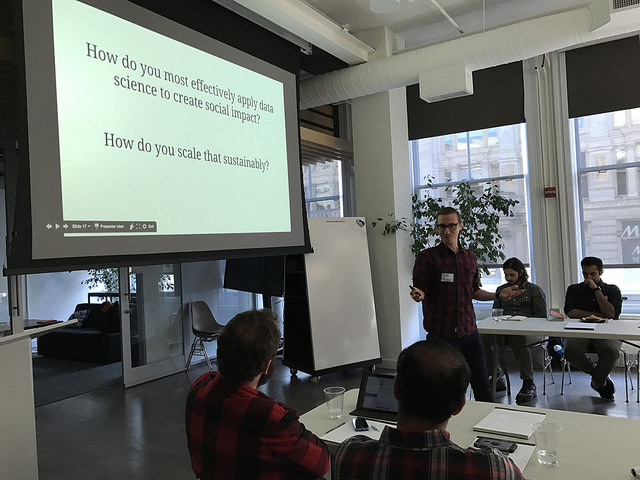 The main balance DataKind has with its network is what's the best way to unleash the power of our mostly volunteer-led Chapters by helping to facilitate cross-network learnings so that, as a network, we are learning and sharing and growing together. 
The inspirational and collaborative weekend then continued with lively discussions and insightful presentations from our Chapter Leaders on topics including a common framework for selecting projects and sharing best practices on Chapter management.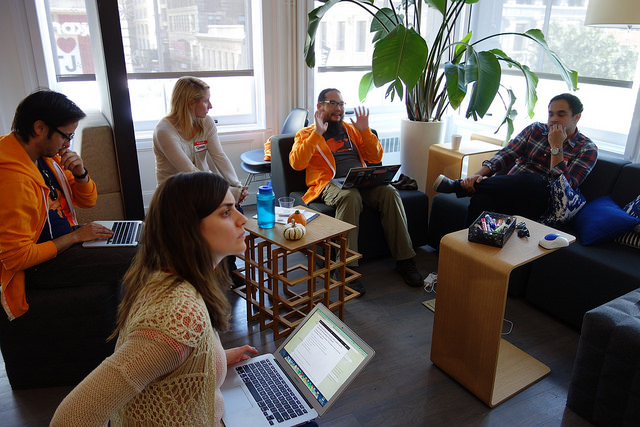 Each Chapter then took turns giving lightning talks called Pecha Kuchas on topics that are top of mind including scalable data cleaning using volunteers, building long-term partnerships with local nonprofits and corporations alike and how to approach the challenge of volunteer burnout.  It was incredible to witness the amount of knowledge sharing taking place across chapters and to see the amazing work and impact each has accomplished and how they continue to thrive in their local communities.
A huge thanks to our Chapter Leaders for taking the time participate, to our friends at eBay for hosting us, to our Senior Network Strategist Heidi Gatty for organizing the summit and delivering such a seamless and thoughtful event, and our DataKind co-founder Craig Barowsky for making an appearance and helping us welcome our newest DataKinders - from new Chapter Leaders to our new Network Lead, Marissa Davis!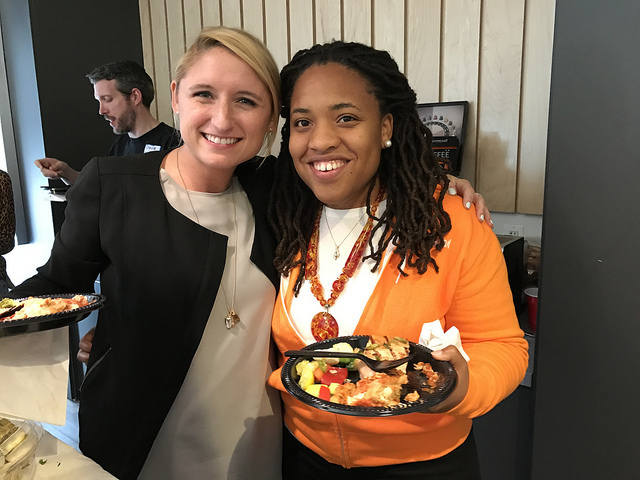 We're also grateful to Omidyar Network for their continued support of our global Chapter Network and helping us fuel our growth for the future.
We look forward to another exciting year at DataKind and continuing our work together to harness the power of data science in the service of humanity.  
For more highlights from the Chapter Summit, check out the full photo album.