This past August, DataKind Singapore held a DataJam for four projects including two that had participated in an earlier Project Accelerator, O'Joy Care Services and Halogen Foundation Singapore, and two open data projects related to anti-corruption and the spread of dengue and malaria cases in certain ASEAN countries. A big thanks to Microsoft Singapore for hosting!
For the uninitiated, a DataJam is an event where our volunteers take a first look at datasets and prep them for exploratory data analysis. This is often one of the first steps in an organization's data science journey as it can lead to a weekend DataDive or longer DataCorps project. See what the teams worked on below!
O'Joy Care Services
"I thought that we had a good session on Saturday. I had much to learn from the experts' presence!"
-- Jin Kiat, O'Joy Care Services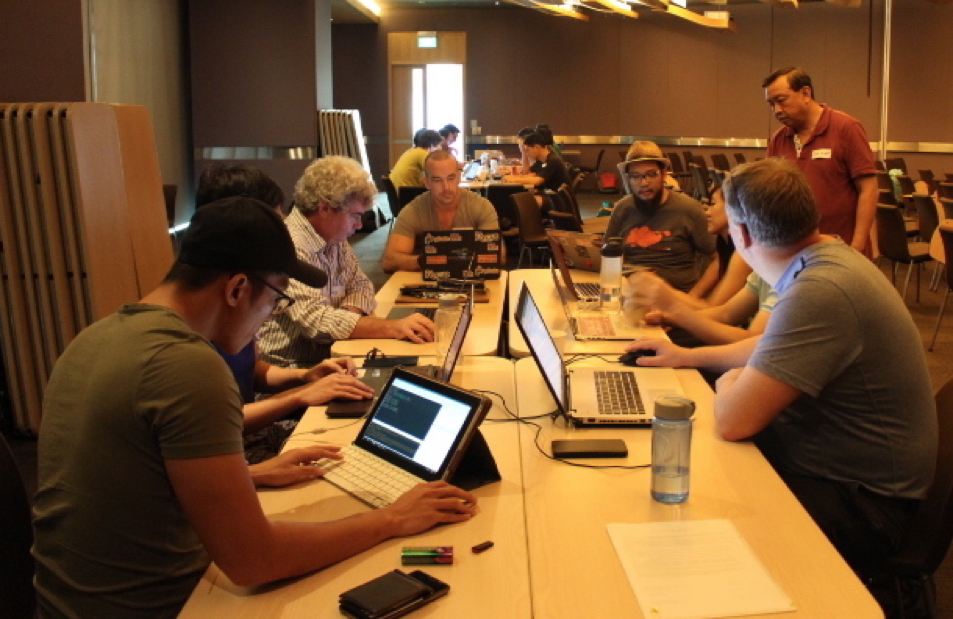 O'Joy Care Services (short for "Oceans of Joy") is a Volunteer Welfare Organization established in 2004 by a group of social workers and professional counsellors that aims to enhance the psychosocial well-being of older persons, their families or caregivers.  O'Joy has three independent programs that serve different target groups, of which their Community Mental Health Intervention Team (COMIT) program is the most data-rich. COMIT is a mental health intervention program for persons at risk of, or diagnosed with, depression, anxiety and dementia.
One of O'Joy's long term goals is early detection of possible onset of dementia through symptoms. Mild Cognitive Impairment (MCI) has well-defined symptoms, which, if detected/identified early and treated, can prevent the onset of dementia.
Building upon work from an earlier Project Accelerator,  O'Joy provided volunteers with their Community Mental Health Intervention Team (COMIT) data, including demographic, medical and other related data of its clients and caretakers. All data had been anonymized prior to the DataJam, and the goal was to gain insights to better serve its clients.
During the DataJam, volunteers cleaned up most of the columns in the COMIT dataset such that they were internally consistent. More importantly, they were able to leverage the expertise of the O'Joy representative, Jin Kiat, to give context on the creation of the dataset. This led to much greater understanding of its quirks and peculiarities. DataKind Singapore will continue workon O'Joy's data in its next Meetup November 9th. 
Halogen Foundation Singapore
"I think data can be really fun, really hope more will develop that love and affinity for churning insights such as these :)"
-- Ivy Tse, CEO, Halogen Foundation Singapore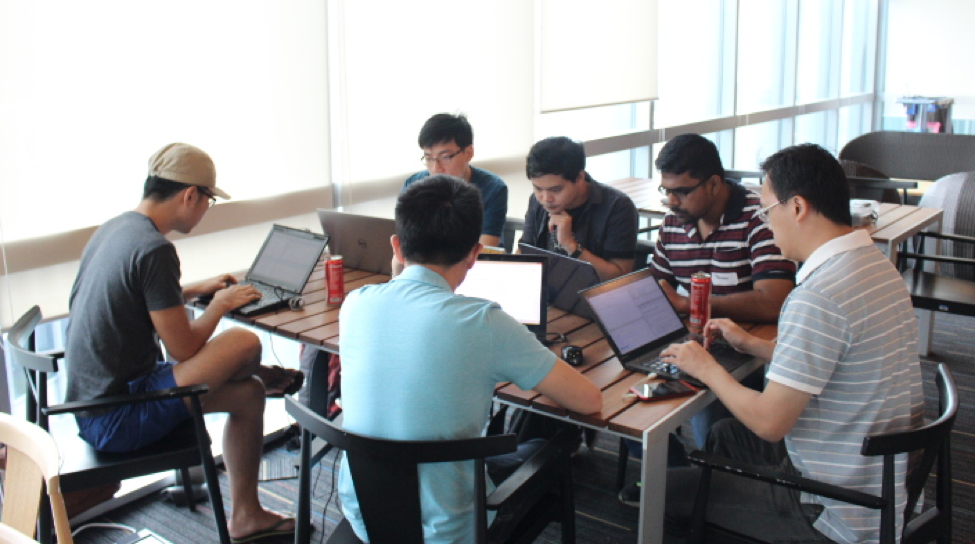 Halogen Foundation Singapore is a not-for-profit dedicated to youth leadership and entrepreneurship development to empower young people to reach their fullest potential.One of Halogen's focus is running entrepreneur-track programs for young people. They survey participants before and after to understand the program's impact.
Halogen Foundation Singapore would like to better understand the impact of its programs and improve the surveys it currently uses to measure this. After attending a Project Accelerator, Halogen provided an anonymized copy of their survey data to get recommendations of how to improve the survey, the survey experience as well as their programs.
During the session, volunteers focused on the following tasks:
Checking whether the program attendees suffered from survey fatigue

Comparing trends between pre and post survey results

Creating various interactive data visualizations that may help Halogen gain insights or trigger additional questions where volunteers can help further.
Open Data Projects
DataKind Singapore also wanted to test out a new idea to see if volunteers could help enhance and prep open datasets and then identify nonprofits that might be able to use them. For this DataJam, volunteers focused on open datasets involving anti-corruption, as well as the spread of dengue and malaria cases in certain ASEAN countries.
It was interesting for volunteers to use open datasets across ASEAN countries, as some data headers needed to be translated into English for our understanding. Data cleanliness and aggregation level was also different between countries, and one of the clean-up tasks was to bring the dengue and malaria datasets to the same time dimension baseline for collation.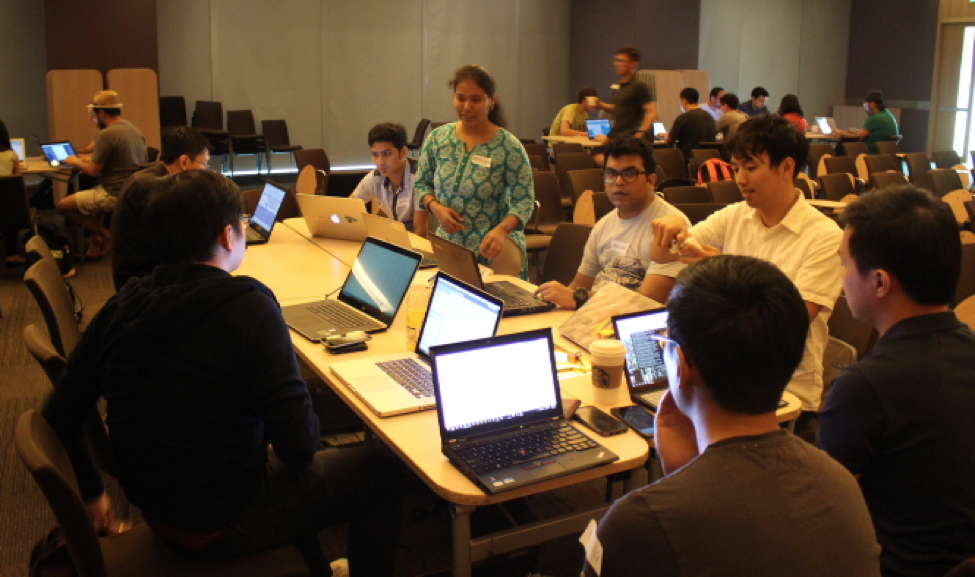 And that's a wrap!

Thanks again to all participants! We had a great time and hope to see you at our next event! If you're interested in getting involved, sign up on the DataKind Singapore Meetup.